As another academic year comes to a close, we wanted to highlight a few extraordinary AddRan seniors and their plans after graduation. From pursuing graduate degrees to volunteering with Teach for America, these soon-to-be-grads have eventful futures ahead of them!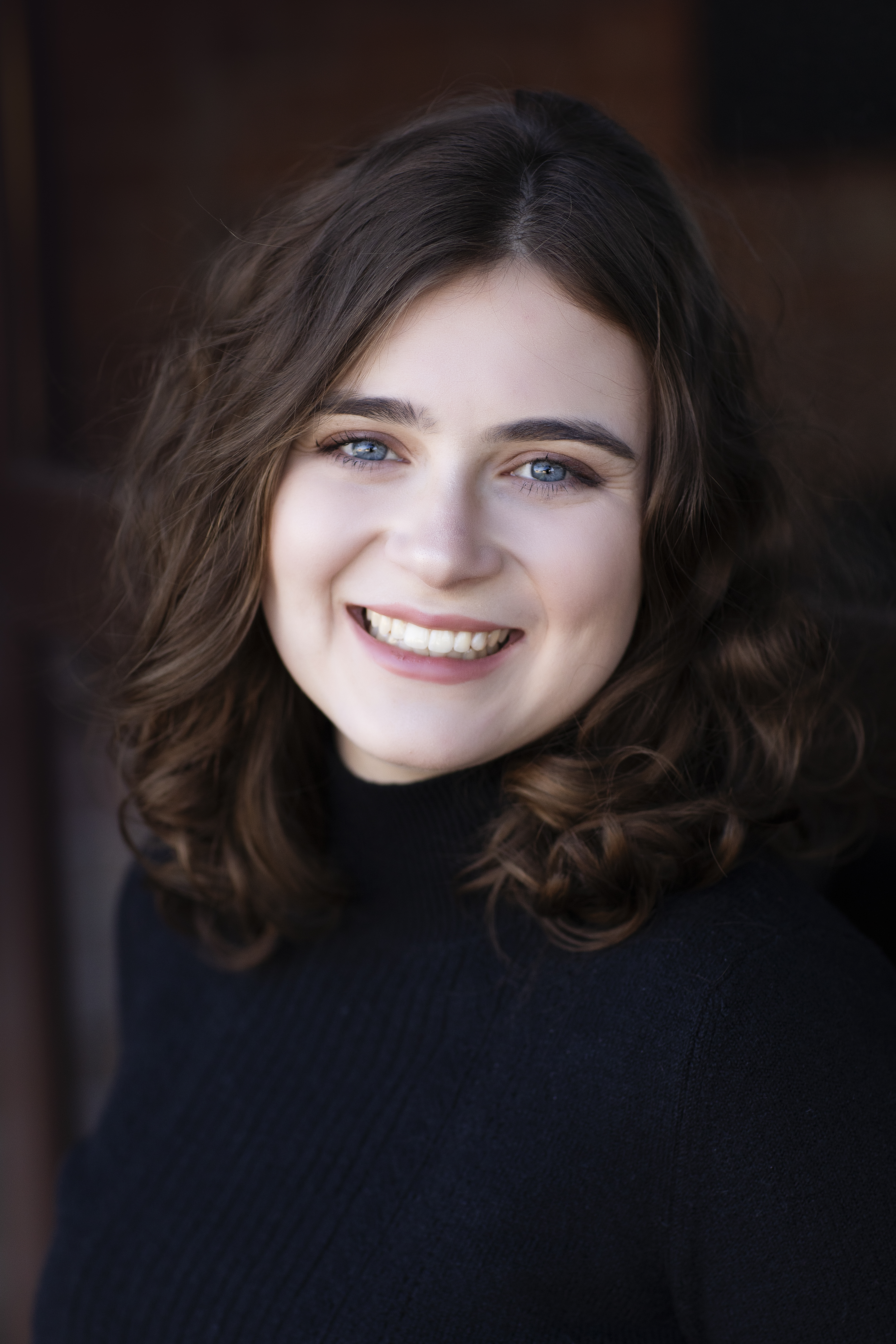 Emily Jackson '22
Degrees: Bachelor of Arts in music and Bachelor of Arts in French
Why did you choose to attend TCU?
When I visited campus, I could tell that the professors make a point to get to know their students personally and are very invested in their students' success. I also liked how TCU seemed very open to students doing double majors, adding minors and pursuing studies in different disciplines—this was very important to me because I came in as a double major in chemistry and vocal performance. Both of these qualities turned out to be integral to my experience as a TCU student. When I decided that I wanted to change my chemistry major, I was able to explore other areas of study through TCU's core curriculum and honors classes. I eventually fell in love with French, and the support and mentorship of the French professors inspired me to pursue university-level French studies as a career!
Tell us about your internships and involvement during your time at TCU.
I worked as an intern at the Walton Arts Center (WAC) in my hometown of Fayetteville, Arkansas, for two consecutive summers. These internships were supported by my Arts Leadership and Entrepreneurship minor, for which I got credit for the second internship. During both summers, I worked with the programming department. In the first internship, I performed research on upcoming Broadway performances and prepared presentations for major donor groups.
During the second internship, I was supposed to take a more active role in the department, but the rise of COVID sent everyone online, canceled productions left and right, and caused my internship to transition to a virtual, project-based one. I researched the real-time impact of COVID on the performing arts and nonprofit industry by interviewing professionals at agencies, nonprofit arts centers and governmental organizations across the country. With the information I gathered from my interviews, I made a presentation explaining what I had learned about the current state of affairs in the industry, how attitudes and approaches had shifted over the first six months of the pandemic and possibilities for the future of the industry.
At TCU, I was involved in Mu Phi Epsilon (a music professional fraternity) for all four years and have been the president of TCU Ensemble French Club for the past year. I participated in multiple choirs and ensembles in the TCU School of Music.
Tell us about your proudest accomplishment while at TCU.
My proudest accomplishment during my time at TCU was in the spring semester of my junior year. The previous semester, my French professor and mentor encouraged me to submit an abstract for a multilingual academic conference at the University of Texas at Austin, and I found out early in the spring that my presentation, "Resilience and Survival: Reading Queerness in Marguerite Duras's L'amant," had been accepted. I worked closely with my mentor to write my presentation and learn about the norms for academic conferences. I ended up winning the award for best outside undergraduate presentation!
Later in the semester, I presented again at TCU's AddRan Festival of Undergraduate Scholarship and Creativity and won second place overall, and a modified version of the paper won the Priscilla Tate Award for Research and Creative Work on Women and Gender. With the help of my mentor, I grew so much as a writer and academic presenter over the semester. I have expanded and continued the research from the original presentation in my senior honors thesis, which I will present and defend before I graduate. This experience was really meaningful because it was the beginning of my inspiration to pursue a career as a professor and researcher in French and Francophone studies.
What will you miss most about TCU?
I'm going to miss living with my best friends and early mornings at Ampersand and the gym!
What's next?
After graduating, I will be entering a doctoral program in French and Francophone studies. I haven't quite decided where yet—there are several schools I need to choose between. My eventual goal is to be a professor of French and Francophone studies.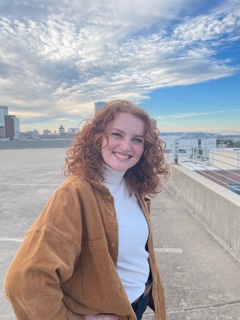 Libby Maack '22
Degrees: Bachelor of Arts in French and Bachelor of Arts in English
Why did you choose to attend TCU?
I felt TCU combined academic rigor with the support and activities that a larger school might offer. In addition, the small class sizes and care which the professors exhibited toward their students were huge factors!
Tell us about your internships and involvement during your time at TCU.
I have served as the coordinator for TCU's French House program, as well as interned with a small magazine geared towards sustainable fashion. I was involved in my sorority, Phi Mu, as well as clubs like the Environmental Club and the French Ensemble. I've served as a peer tutor for the Department of Modern Language Studies for the last year and have loved being involved in the French instructor team.
Tell us about your proudest accomplishment while at TCU.
Working on my thesis. I've learned so much about the writing process, and the books I'm studying will be a great asset to my future study.
What will you miss most about TCU?
I'll miss the community environment that TCU provides; I've met some of my best friends here and truly believe TCU offers academic and social support like no other.
What's next?
I will be beginning a Ph.D. program in comparative literature at the University of Minnesota, Twin Cities.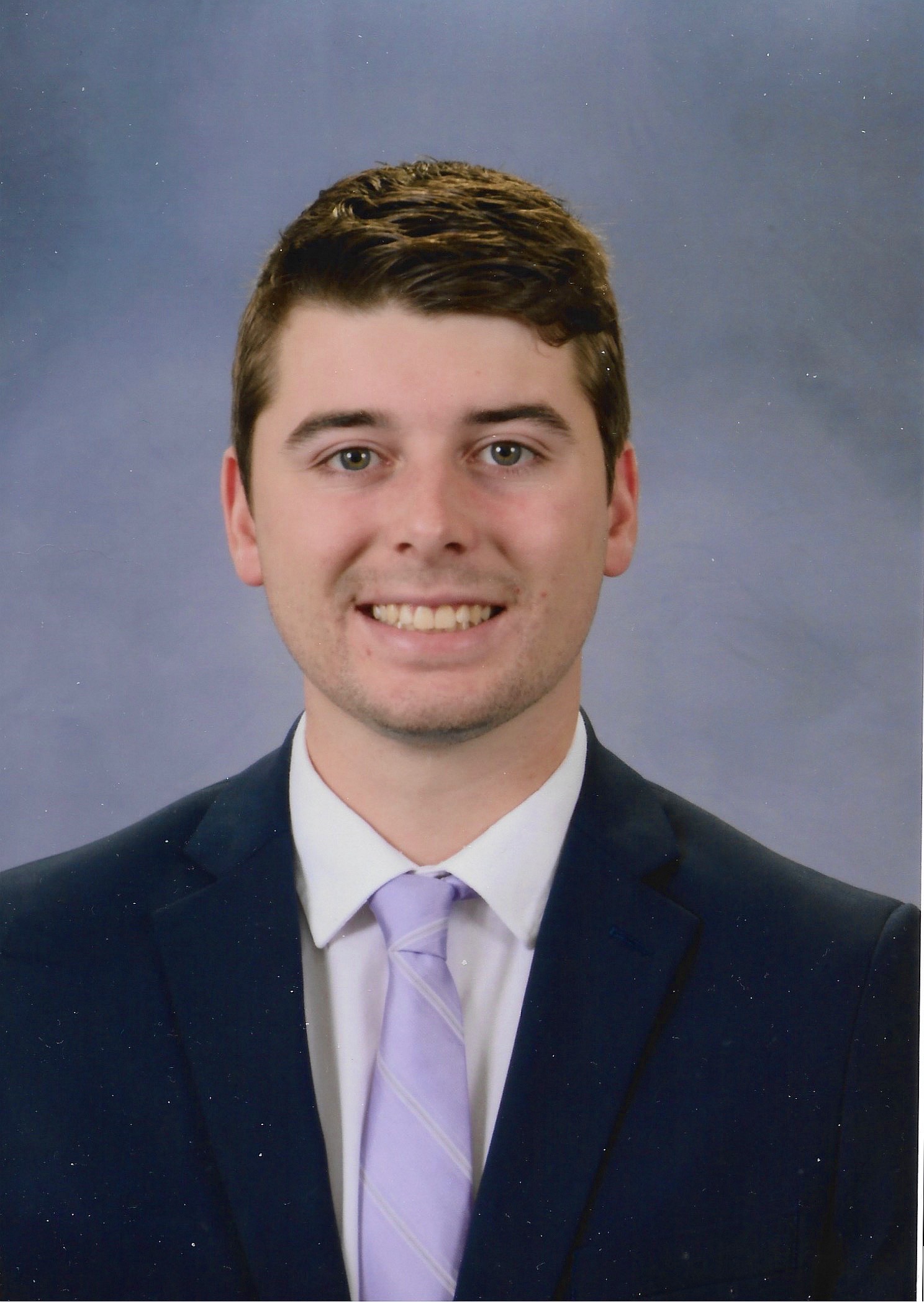 Zachary Mega '22
Degrees: Bachelor of Arts in Spanish and Bachelor of Arts in Criminal Justice
Why did you choose to attend TCU?
I entered TCU as a transfer student my sophomore year and fell in love with the small class sizes, the climate and the great location.
Tell us about your internships and involvement during your time at TCU.
I am the English as a Second Language (ESL) program manager and a basic/pre-basic level instructor. I began my involvement with the ESL program in the spring of 2020. I have spent the past two years working with Spanish-speaking TCU employees to improve their English-speaking abilities. It has been a privilege to work with TCU's staff and help improve their personal and professional lives through language acquisition. In addition to my role with ESL, I have worked with TCU Human Resources as a Spanish language translator and interpreter for the past year. I serve as a live interpreter at new employee orientation events and provide English to Spanish spoken translation to Spanish-speaking new employees.
Tell us about your proudest accomplishment while at TCU.
Over the past five months, I have worked with Susie Olmos-Soto of in human resources and Professor Maria Ciriza-Lope in the Spanish department to create the Second Language Acquisition course for TCU undergraduate students. This class has transformed the TCU English as a Second Language basic/pre-basic program from a one-instructor operation to a program with 15 student-instructors. The TCU employees receive unmatched one-on-one attention through the individualized lessons prepared by their student-instructors, and the students develop strong Spanish language and teaching skills through their weekly interactions with the employees. As I looked ahead to graduation, I worried that the program would not continue without my involvement. I was overjoyed when Professor Ciriza-Lope agreed to lead the course and could not be more thankful for the opportunities it has provided both the employees and students.
What will you miss most about TCU?
I will most miss my professors, mentors and my ESL employee-participants. TCU fosters an amazing environment for personal, professional and academic growth through the overall friendliness of everyone from students, faculty and staff, and I will take that same positivity with me as I leave TCU.
What's next?
Following graduation in May, I will join Teach for America as a 2022 Corp Member in Boise, Idaho. I will spend the next two years working with students from disadvantaged backgrounds to combat education-inequity and ensure that every child has the opportunity to receive an excellent education. I am passionate about advocating for those without a voice, and the skills I have developed at TCU will be invaluable for my future career.
Editor's Note: The questions and answers have been edited for length and clarity.