Main Content
Robert D. Alexander Lecture
Real learning extends beyond the boundaries of the classroom.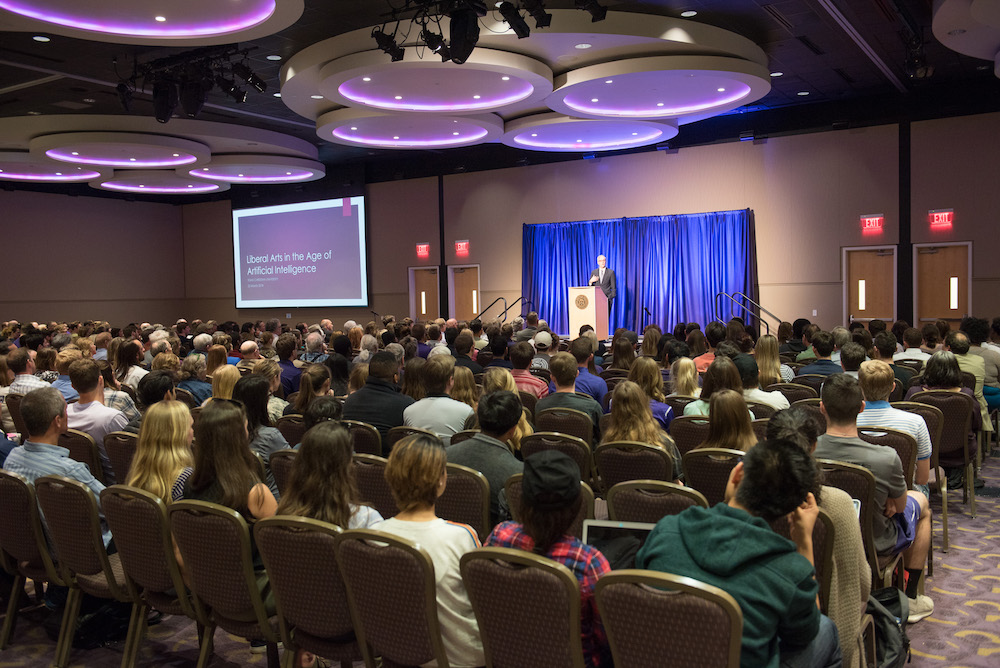 The Robert D. Alexander Lecture in the Liberal Arts is held every other year during the spring semester. Our goal is to bring speakers to campus who can share how the liberal arts have impacted their careers, education and personal development. Past speakers include Sir Ken Robinson, Manuel Lima, and Denis McDonough.
Upcoming Lectures
Stay tuned for an announcement about our 2020 speaker.