Main Content
Native American and Indigenous Peoples Day
Engage with the cultures, histories, communities and contemporary lives of Native American and Indigenous Peoples in our region and across the nation.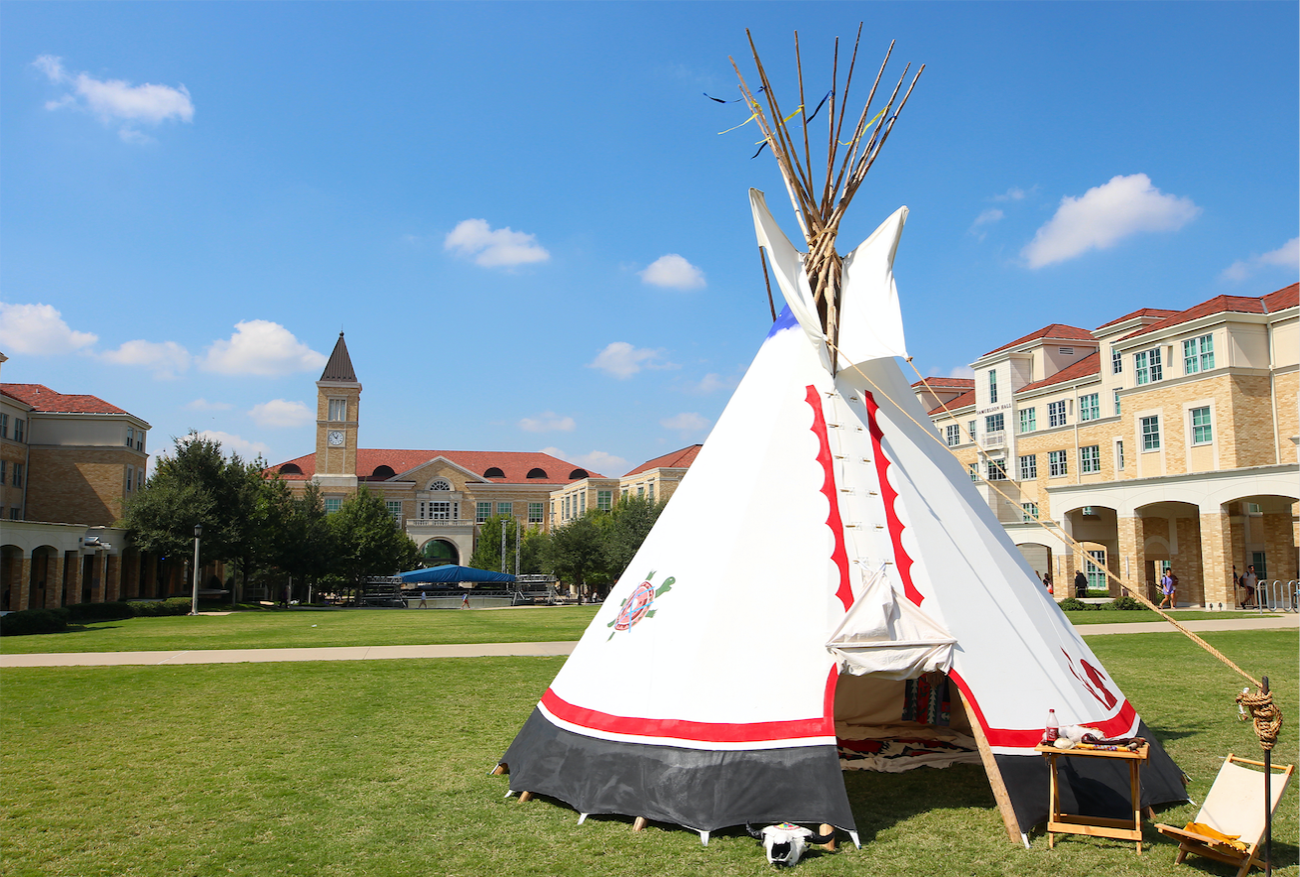 Native American and Indigenous Peoples Day Symposium
The Native American and Indigenous Peoples Day Symposium is a yearly event that gives our campus and the public opportunities to learn from and dialogue with Native American and Indigenous peoples and communities. In doing so, we hope to raise awareness of and respect for these peoples, communities, and perspectives, and to develop mutually beneficial and healthy relationships.
Native American and Indigenous Peoples Monument
Over two years of intense work culminated on October 15, 2018, when TCU dedicated a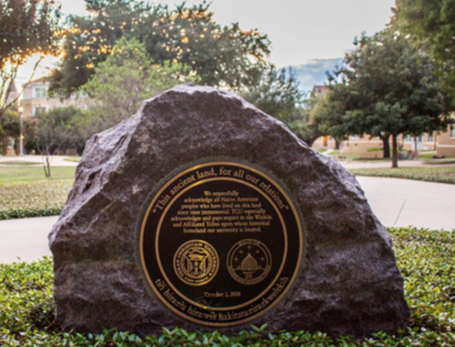 monument acknowledging all Native American peoples who have lived in this region, especially the Wichita and Affiliated Tribes. The monument has significance on many different levels and offers multiple learning opportunities related to diversity, equity, and inclusion. These opportunities include understanding the monument itself, the process behind its design, and the broader historical context that it represents. Realizing that the monument can be a powerful teaching tool, we hope the following explanations and learning activities will enhance your efforts to make TCU a more diverse, equitable, and inclusive institution by engaging and empowering Native American peoples and perspectives.
Diversity, Equity and Inclusion and Understanding the "TCU" in "TCU"
An essay by Scott M. Langston
For those of us who routinely wear purple and express our enthusiasm for Texas Christian University in so many different ways, we work hard to make TCU a great place to work and to receive a stellar education. Our university's recent efforts to bring diversity, equity,and inclusion (DEI) to the forefront of everything we do is a vital step in the right direction. As DEI spreads throughout the university, it will undoubtedly take on a variety of shapes and will hold diverse implications. From the perspective of our work with Native American and Indigenous communities, DEI has its own possibilities and challenges, starting with understanding the three elements of our university's name—Texas, Christian, University.