Brie Diamond and Criminal Justice Majors Partner with Harris College, Local Nonprofits, to Better Serve Fort Worth Homeless Population
While one of her titles is "chair" of the Department of Criminal Justice, Brie Diamond, Ph.D., is also a professor and a researcher at heart. In the true spirit of TCU's teacher-scholar model, Diamond and undergraduate students are working with colleague Mary K. Twis, Ph.D., director of the Harris College of Nursing and Health Sciences' Master of Social Work (MSW) program, and local nonprofits to improve access to shelters and services for individuals experiencing homelessness in Fort Worth.
The project, funded by Service Learning and Interdisciplinary Teaching and Research Grants, was approved during the 2019-2020 school year but placed on hold due to COVID-19.
In addition to helping the city's homeless population, Diamond says involving her undergraduate criminological theory students was part of the research project's goals. "I want to allow undergraduates to see people experiencing homelessness as humans who are not all too different from themselves," she said.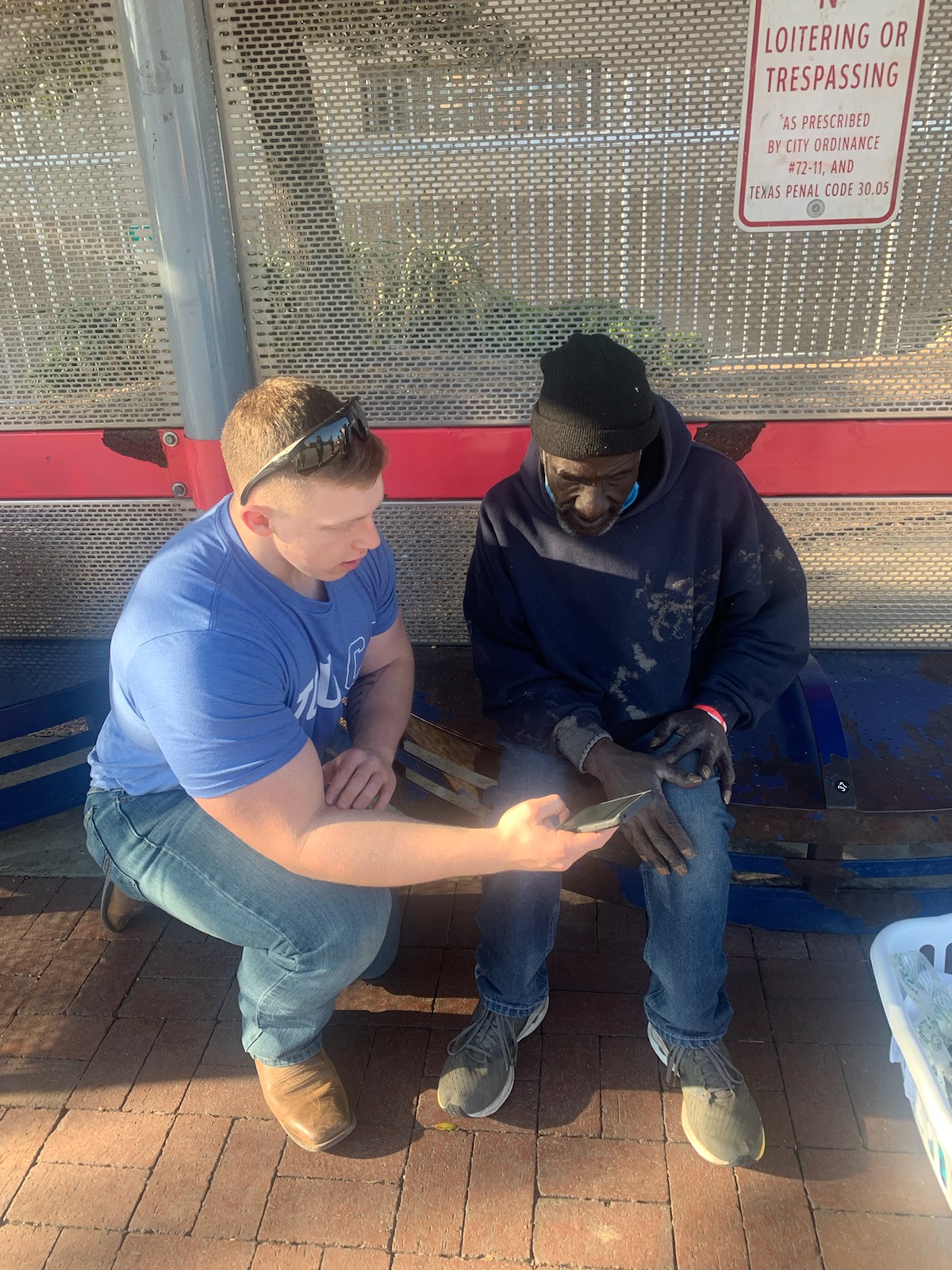 Homeless and Unsheltered
Diamond and her partners faced reluctance from homeless residents to go into shelters, even during extreme weather conditions. Those
without homes living in structures not meant for habitation are referred to as "homeless and unsheltered." Diamond and Twis met with Gary Wilkerson of WhenWeLove, a charity that assists "youth, single-parent families and veterans struggling with poverty and homelessness in and around Tarrant County and Austin." Wilkerson was concerned by the lack of success his organization and other nonprofits on Lancaster Avenue were experiencing when reaching out to local people experiencing homelessness.
Wilkerson, Diamond, Twis and another nonprofit, DRC Solutions, worked to develop a questionnaire for homeless and unsheltered residents to better gauge their needs. On a Wednesday evening in late March, Diamond's undergraduates, TCU MSW students and volunteers met to canvas camps around Lancaster Avenue.
The data they collected, including responses from 80 homeless and unsheltered individuals, is currently undergoing analysis by MSW students. "The results of our efforts will provide valuable information to these organizations and help them tailor their outreach efforts more effectively," Diamond said.
A Powerful Moment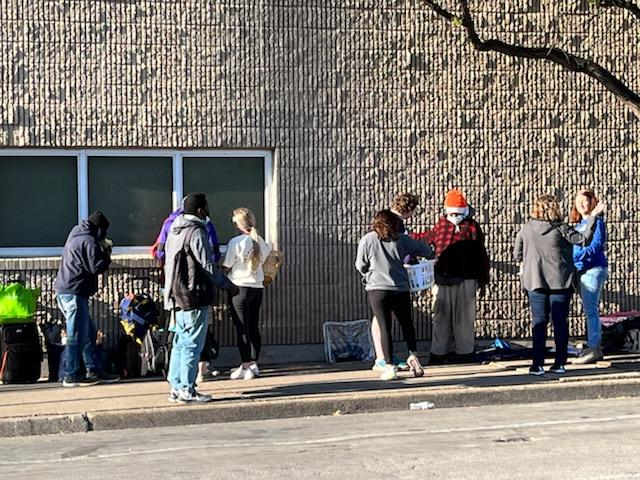 Beyond collecting valuable data that will help Fort Worth's homeless population, Diamond says the project provided her undergraduate students with valuable personal experiences. One, in particular, stood out.
"One great example is a student-athlete who interviewed an 18-year-old kid living outside because he won a scholarship for track but immediately broke the rules and lost everything," Diamond said. "He had nothing else to fall back on, so now he is on the streets. He talked about not having anyone in his life to teach him the right thing to do. The student-athlete remarked how powerful it was to meet him and that he realized that could have been him if things went differently," she concluded.
"That's my ultimate goal for the undergraduates: to put them in meaningful contact with a group of people that they otherwise would not get to know. Working in our field requires you to have perspective, and I'm trying to foster that in our students," Diamond said.
Collaborating with MSW students and local volunteers, Diamond said she is proud of how undergraduate students enthusiastically took to the project.
"I've waited for over two years to make this happen, and I'm happy it went so well. I was happy to spend the evening in service to others, to engage with participants to hear their stories, and to work with these great organizations," she said. "I was overwhelmed by the care and kindness exhibited by our students when interacting with participants. The looks on their faces showed how much the experience meant."
For information on how to incorporate service learning into course curriculum, contact Rosangela Boyd, director of service learning and academic initiatives.