Addie Levy Professor of Literature Linda Hughes, Ph.D., on her 11-Year Journey to Write her Latest Book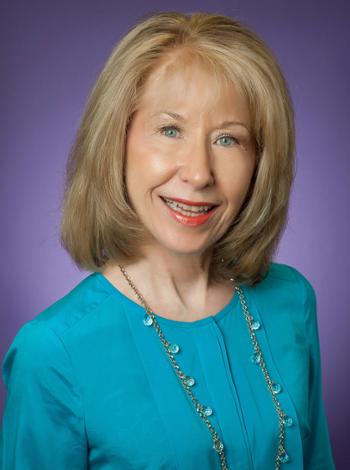 For Addie Levy Professor of Literature Linda Hughes, Ph.D., the idea for her latest book started with a revelation while on the treadmill.
"I was on a treadmill one day. And I was jogging and I suddenly realized three of the people I'd recently written about had gone to Germany," Hughes said. "Elizabeth Gaskell, George Eliot (a.k.a. Mary Ann Evans) and a Jewish poet, Amy Levy. And I thought, "Why Germany?" I did a database search and got 625 hits," she added.
For Hughes, that marked the beginning of an 11-year long journey to learn about generations of women writers from Victorian Britain who traveled to Germany and were influenced by the country's culture, art and society. The result is Hughes' newest book, Victorian Women Writers and the Other Germany, from the prestigious Cambridge University Press.
According to Hughes, the book is about cultural exchange done right. "The bottom line of this book is that true cultural exchange is not about going as a tourist to surveil the landscape," she said. "You express an openness to other people, cultures, recognizing difference, and ideally, study a foreign language because that's the 'open sesame,'" Hughes concluded.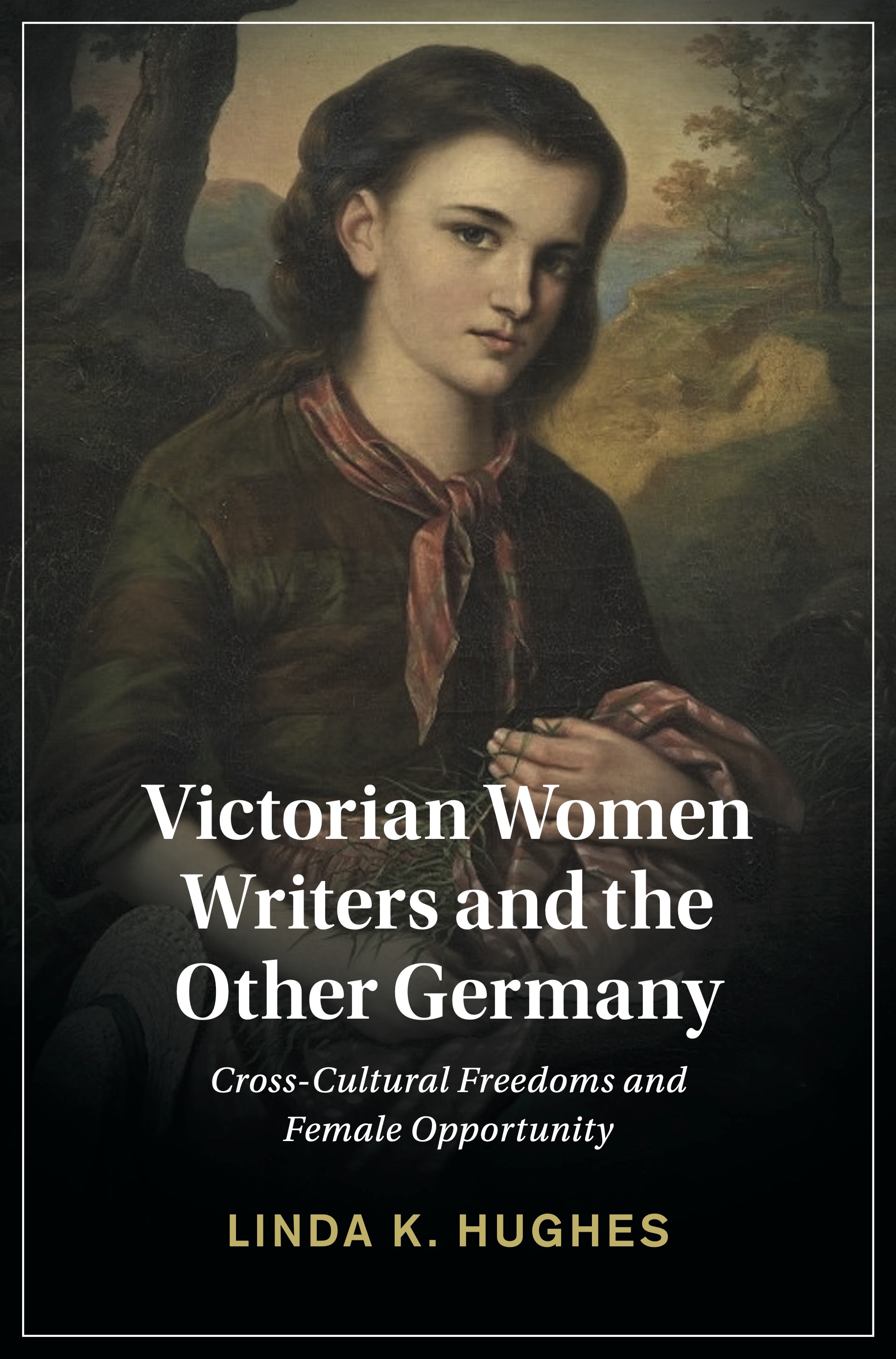 The Appeal of Germany
Around the time of Queen Victoria's early reign (which began in 1837), it was common for Britons of means to travel along the Grand Tour, a months or yearslong journey through France, the Alps and Italy focused on education and arts. Hughes said Germany was notably absent from the itinerary for a reason.
"In the early 1830s, Germany was like a foreign country. People did not study Germany; kinship was not recognized," Hughes said. Germany as a united country would not exist until 1871.
For one of the subjects of Hughes' book, author and art historian Anna Jameson, Germany's appeal was that it was an unknown culture for many Britons.
"Germany was known as a place of literary giants. Thomas Carlyle (a well-known Scottish intellectual) introduced German romantic authors like (Johann Wolfgang von) Goethe and (August Wilhelm) Schlegel to Britain but it was all about the men," Hughes said. Jameson, having received a letter of recommendation from a relative of Lord Byron's wife, traveled to Germany in her capacity as an art and cultural critic to write a second book.
Jameson's time in Germany, argues Hughes, profoundly shaped not only Jameson's own life but a generation of women writers in Britain.
Anna and Ottilie
In Germany, Jameson discovered a level of freedom that Victorian women could only dream of, and set out to tell her compatriots so. "She comes home having experienced greater freedom for women, who are taken seriously as intellectuals but are also considered very feminine," Hughes said.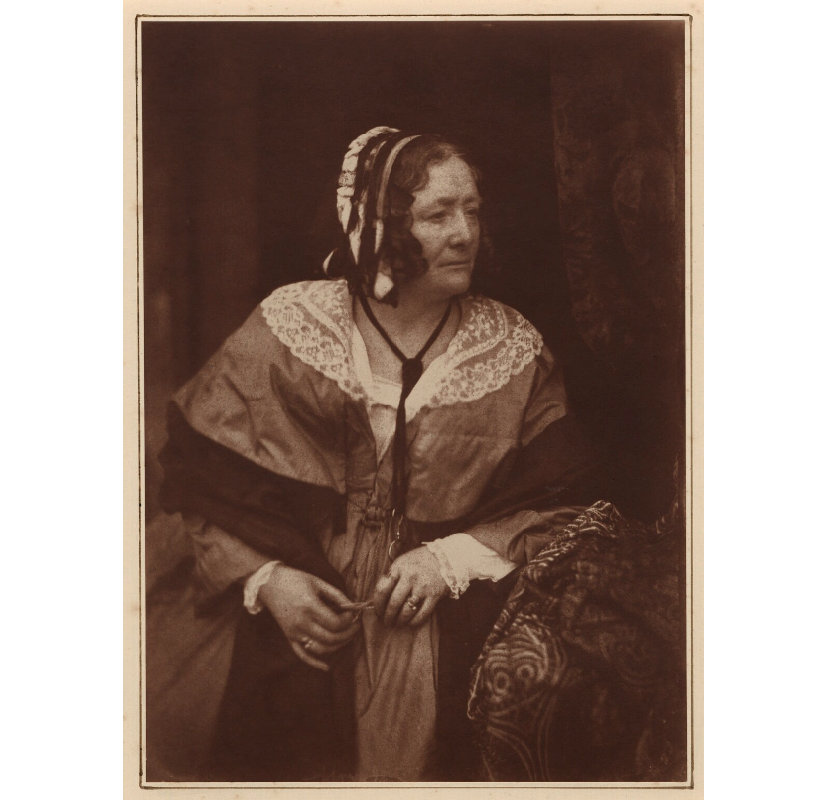 One feature of Jameson's time in Germany would affect her personally and professionally: her relationship with Ottilie von Goethe. Ottilie was the daughter-in-law of Johann.
Ottilie "welcomed Anna Jameson with open arms," according to Hughes.
Ottilie's social connections helped Jameson explore Germany and its art museums. Hughes speculates that Jameson may have even fallen in love with Ottilie, a love that was not returned.
Regardless of any romantic feelings in the relationship, Hughes said the two women developed "one of the great female friendships of the 19th century."
"They nursed and cared for one another during a trip down the Rhine. They were fast friends within about two months," Hughes said. "They kept up a correspondence for about a quarter of a century," she added. Jameson went so far as to travel to Germany on short notice to help Ottilie when the German had a child out of wedlock.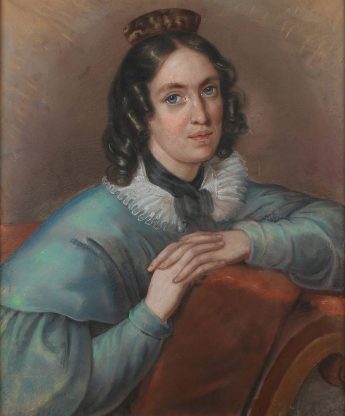 "Anna Jameson dropped everything and went to Germany, took her (Ottilie) away from Weimar, where she lived, and took her to Vienna and helped oversee the child named after Anna," Hughes said. "If people back home in Britain ever found out that she was doing this, she (Jameson) would have been caught in a scandal and it would have ruined her career and her ability to support her family," Hughes continued.
"Anna was given to saying things (to Ottilie) like 'Germany is my real home because you are Germany,'" Hughes concluded.
The Second Wave and Working in a New Language
Hughes' study takes a long view of history, from 1833 to 1908. She said that female writers from Britain came to Germany in two waves. Early writers like Anna Jameson and George Eliot communicated their experiences in Germany of social and legal freedom.
"I was so glad I stumbled onto it and got to spend 11 years writing this story." - Linda Hughes, Ph.D., on her latest book
"In the 1860s and 1870s, you have women who can attend university and they all speak German and participate in cultural exchange. They confront the culture directly," Hughes said.
Not unlike her subjects, Hughes went back to school for two years to update her German skills in order to write the book. She also called upon fellow AddRan faculty member Scott Williams, Ph.D., an associate professor of German, for help.
"Scott was one of my professors, but Scott is also an expert in translation. Whenever I am quoting German in the book, unless there is a really good English translation, I do my own translation and Scott checked me. He read the whole book, chapter-by-chapter," Hughes said.
Hughes hopes her book will share an under-told story of generations of cultural exchange. "I do think these are truly fascinating writers. There is this female encounter with Germany, which has been an unprecedented story. It hasn't been told before. So I was so glad I stumbled onto it and got to spend 11 years writing this story," she concluded.