AddRan College's Comparative Race and Ethnic Studies (CRES) and Spanish and Hispanic Studies departments kicked off Hispanic Heritage Month with a celebration featuring free food, speakers, the North Side High School Mariachi Espuelas de Plata and baile folklórico dancer Claudia Rodriguez. The event occurred in the Intercultural Center where students, faculty and staff gathered to celebrate and learn about Hispanic culture. The speakers included Luis Romero, Ph.D., Isabella Marrin and Cecilia Hill.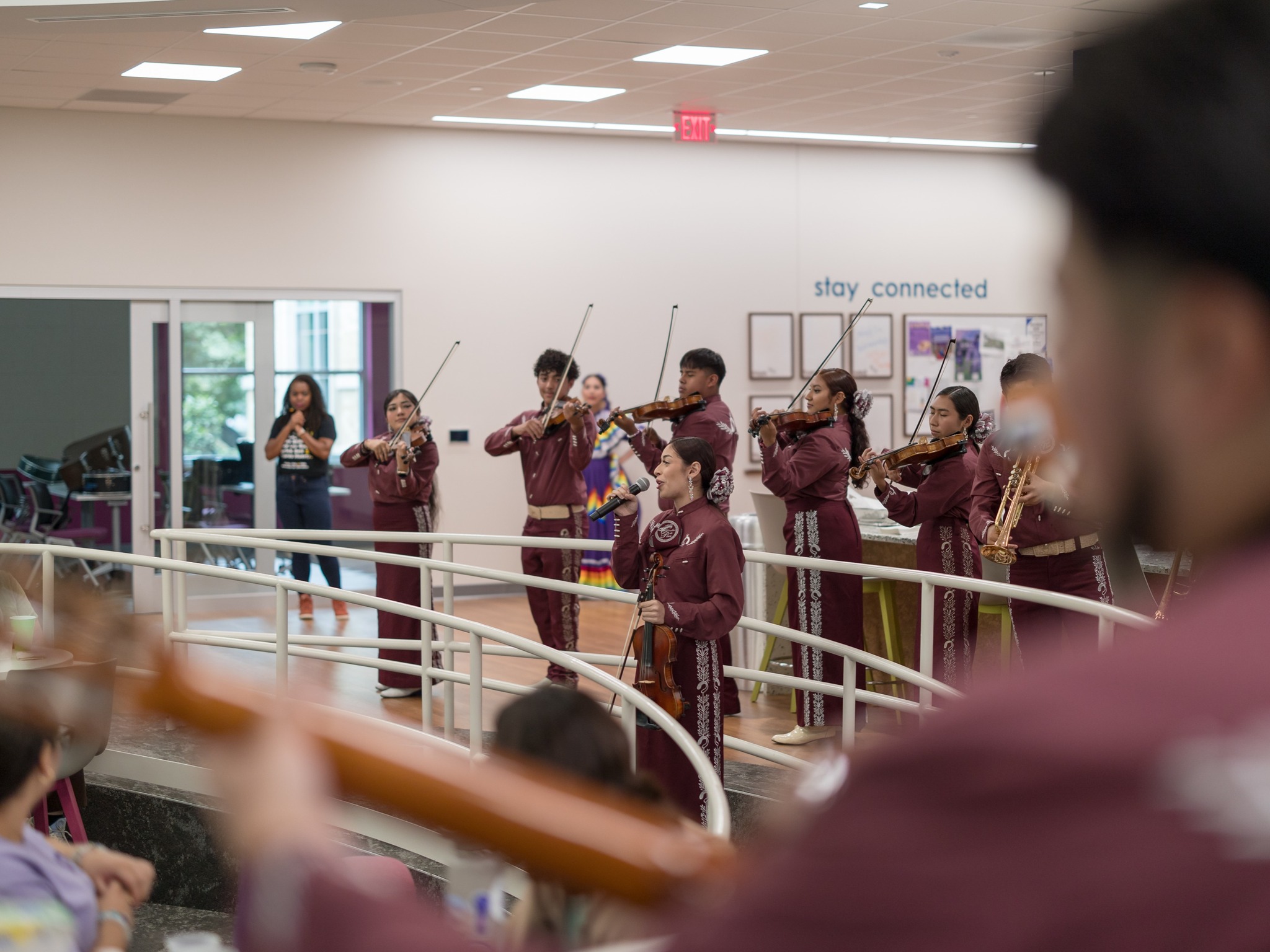 "The Latinx population has been a prominent part of Texas and Fort Worth, and often their contributions have gone unrecognized," Romero said. "This month gives us an opportunity to have those conversations and celebrate the culture of Hispanic and Latinx people in our TCU community and within the U.S."
While Hispanic Heritage Month is recognized on Sept. 15 – Oct. 15 in the U.S., Romero encourages people to think about Hispanic and Latinx heritage during prominent holidays outside of the annual month of recognition. One example includes recognizing Día de los Muertos, a holiday widely observed by people of Mexican heritage Nov. 1-2 to remember friends and family who have died.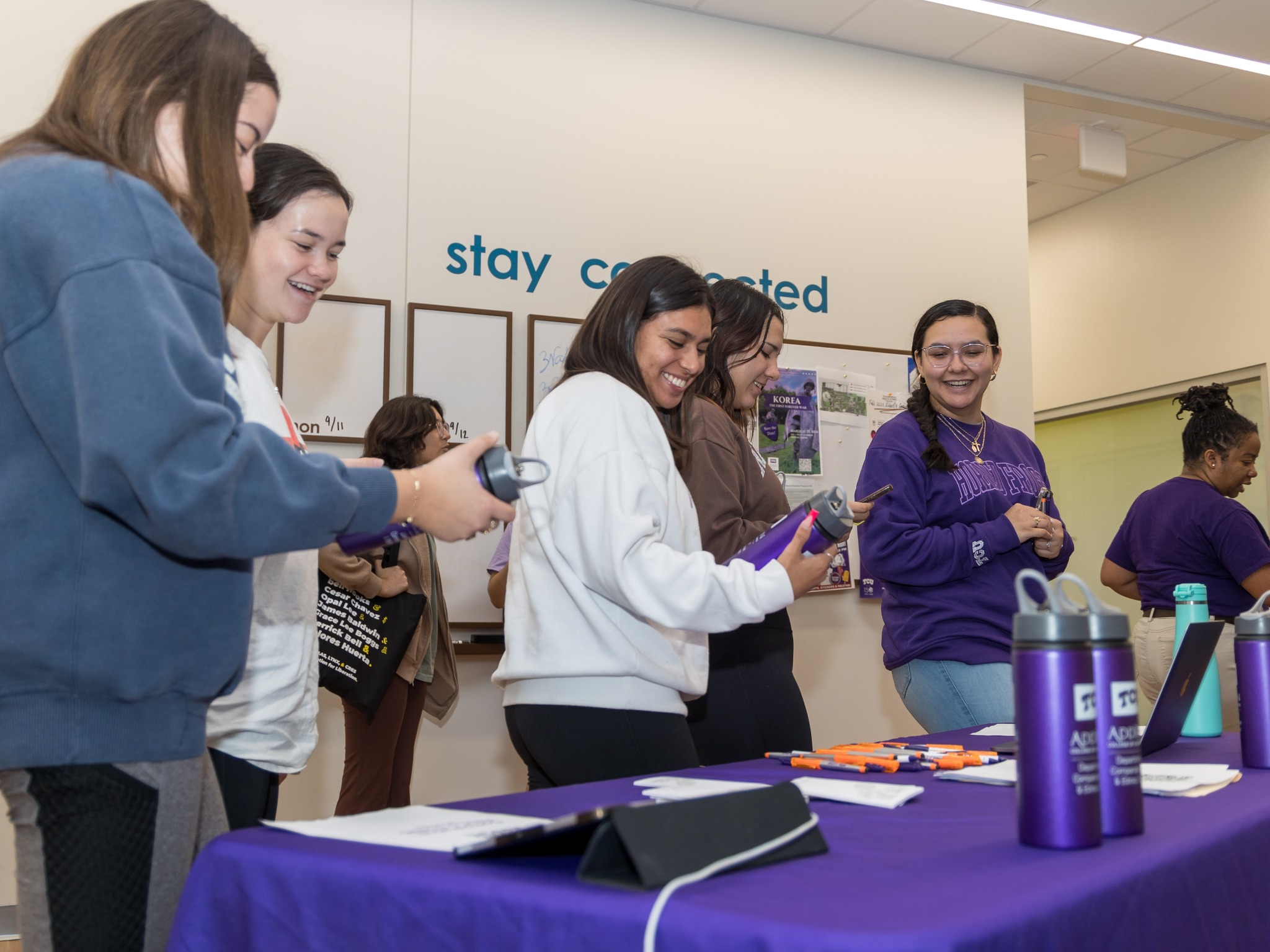 "It's so great to see the community show up celebrating our shared culture," said Isabella Marrin '24, a double-major senior in political science and Spanish and Hispanic studies with a minor in philosophy and an emphasis in CRES. She was encouraged by the celebration and cultures on display.
"Sometimes it can be difficult to find our place, but it's nice to come to events like this to see the mariachi band, dancing and the individuality we bring from our different countries and languages."
Like Romero, Marrin emphasized celebrating Hispanic and Latinx heritage throughout the year. She encourages the TCU community to support the TCU United Latinx Association and multicultural Greek organizations, support Latinx businesses, and ask questions about Hispanic and Latinx culture.