Freddy Garcia Lives His Heritage Through Causes On- and Off-Campus.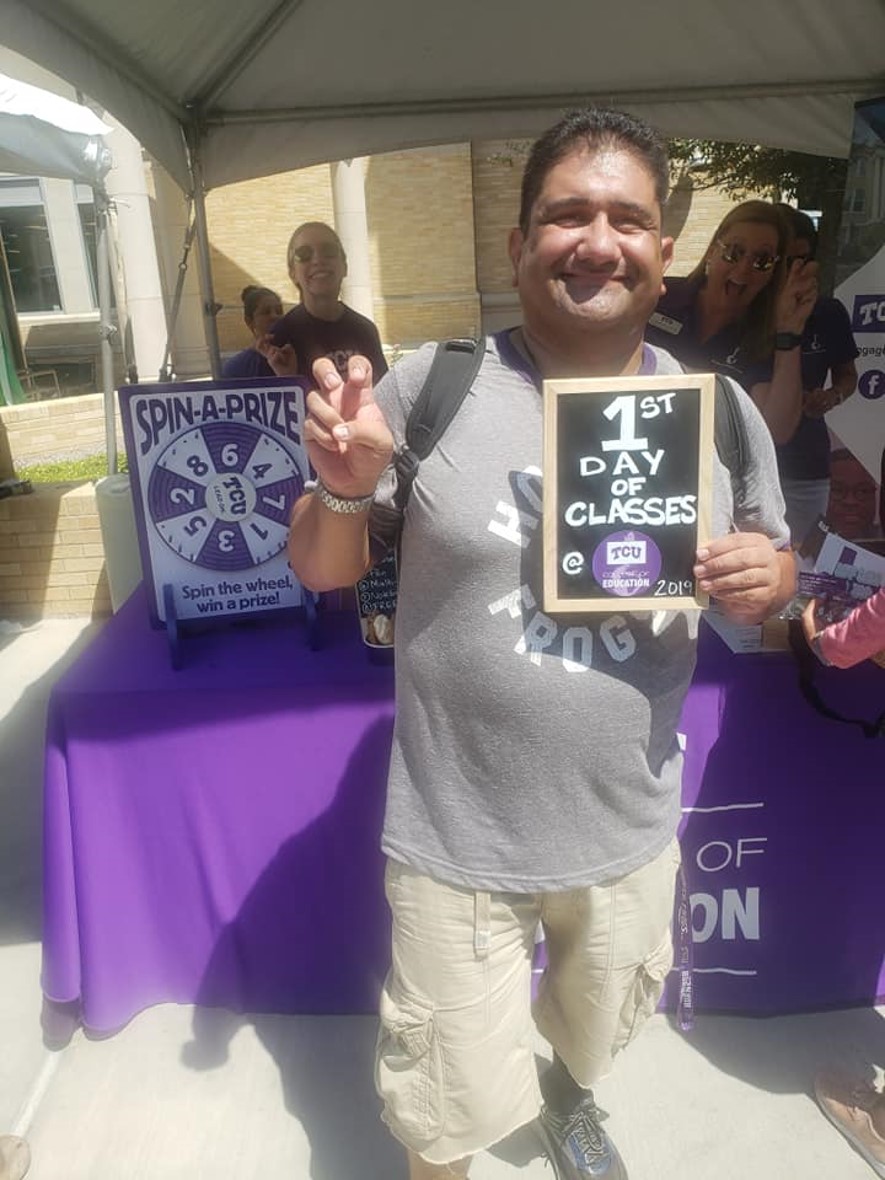 There are active students and then there is Freddy Garcia. The Spanish and Hispanic Studies and Middle School Science Education double major is active in (and frequently, in leadership) of 18 student organizations, with interests ranging from German Club to Entrepreneurship Club. He is also a first-generation college student and helps others in similar circumstances by volunteering with Student Support Services (SSS).
With Hispanic Heritage Month in mind, Garcia is especially active in campus organizations that celebrate and promote what he calls his mix of "Mexican, Indigenous and American roots."
On-campus, he celebrates and educates others about his heritage through organizations such as La Mesa Hispanica, TCU SACNAS (Society for the Advancement of Chicanos/Hispanics and Native Americans in Science) and TCU NISA (Native and Indigenous Student Association). Off-campus, Garcia celebrates his heritages through participating in the parades marking 16 de Septembre and other cultural events in Fort Worth's Northside neighborhood.
Garcia's passion for his heritage and his community is clear to anyone who speaks to him. "I feel it is vital that we remember where we came from and what our ancestors and ethnic leaders have faced for us to be where we are," said Garcia.
A Nontraditional Path
Garcia's path to TCU was not one many TCU students follow. Born on a U.S. military base in Wiesbaden, Germany, Garcia arrived in Texas when he was about three years old. His parents were Mexican-born U.S. citizens and, like his grandparents, were migrant farmers.
While earning his associates degree in E-6 Early Childhood Education at Tarrant County College (TCC) Northeast, Garcia met TCU College of Education staff members Shannon Cooper and Heather Doyle. Cooper and Doyle encouraged him to visit TCU and apply. Soon after, Garcia was accepted.
He had intended to major in Early Childhood Education, but a chance encounter with Spanish and Hispanic Studies professors Esther Teixeira, Ph.D., and María Ciriza Lope, Ph.D., would alter Garcia's plans. "We discussed my desire to become more proficient in my Spanish and possibly adding a bilingual certificate to my degree," he recalled. Garcia decided to challenge himself by taking upper-level Spanish courses, which turned into a second degree. "I owe my success to my great mentors Dr. Ciriza-Lope and Dr. Teixeira," Garcia said.
"We both believe that he is a natural leader, a proud member of Fort Worth's and TCU's Hispanic community and an invaluable voice amongst TCU's First Gen Network..."

- Esther Teixeira, Ph.D., and María Ciriza Lope, Ph.D., on Freddy Garcia
"Freddy brings so much to class our discussions in the Spanish and Hispanic Studies Department, and it does not take too long before his classmates turn their attention to him with great interest to hear what he has to say," said Ciriza Lope and Teixeira. "We both believe that he is a natural leader, a proud member of Fort Worth's and TCU's Hispanic community and an invaluable voice amongst TCU's First Gen Network, an organization that has been created to support first-generation college students. We are lucky to have Freddy with us the Spanish and Hispanic Department," the professors concluded.
Leaving a Legacy

At the start of his time at TCU, Garcia said he kept a routine of "class, stay, study some, and then go home." After joining SSS to help his fellow first-generation students, Garcia became more active on campus. Garcia is in leadership roles in NISA, SACNAS and La Mesa Hispanica.
If that were not enough, he is also starting three new student organizations: BESO (Bilingual Education Student Organization), Nontraditional Frogs, and Students of TRIO. Garcia will act as the inaugural president of all three, with his goal being to "leave a legacy with organizations and hope to create some collaborations of groups that would not normally interact."
In listing all the student organizations he is active in, Garcia said he wanted to show "the diversity in the organizations I participate in and how students of any identity can find spaces and friendly faces."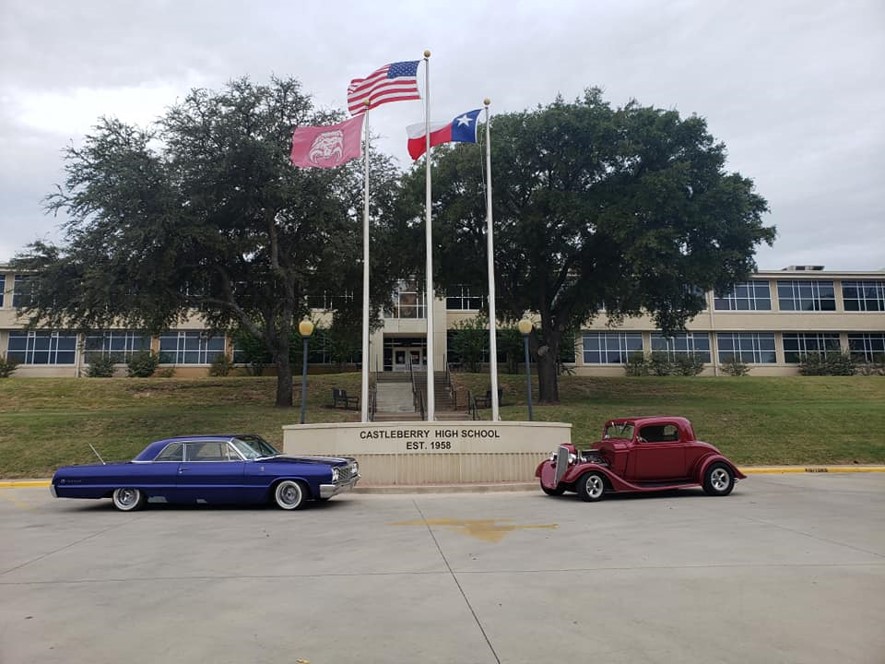 Reflecting on Hispanic Heritage Month
Reflecting on his youth, Garcia said "I love my culture and have traversed through two worlds, my Mexican side, and my American side. It was challenging to be both in my youth, so I embraced Chicanoism a combination of my Mexican, Indigenous, and American roots."
For Garcia, Hispanic Heritage Month is about celebrating and honoring culture, as well as recognizing the history and challenges of the past and the present. "When I reflect on Hispanic history, I see the difficulties I have faced finding our history. US history has not shared the roots of people of color," Garcia said, adding, "The heritage month goes so much further than just an homage to our forefathers to our roots. It awakens a thirst to find more learn more to teach more of our shared history and our almost forgotten heroes."
After graduation, Garcia aims to record a podcast about his life experiences, with the long-term goal of writing a book. "I'm a storyteller at heart," he said. Future audiences look forward to the experience.