What Reforming Prosecutors Want To Do, Their Critics and What the Future Holds for the Criminal Justice System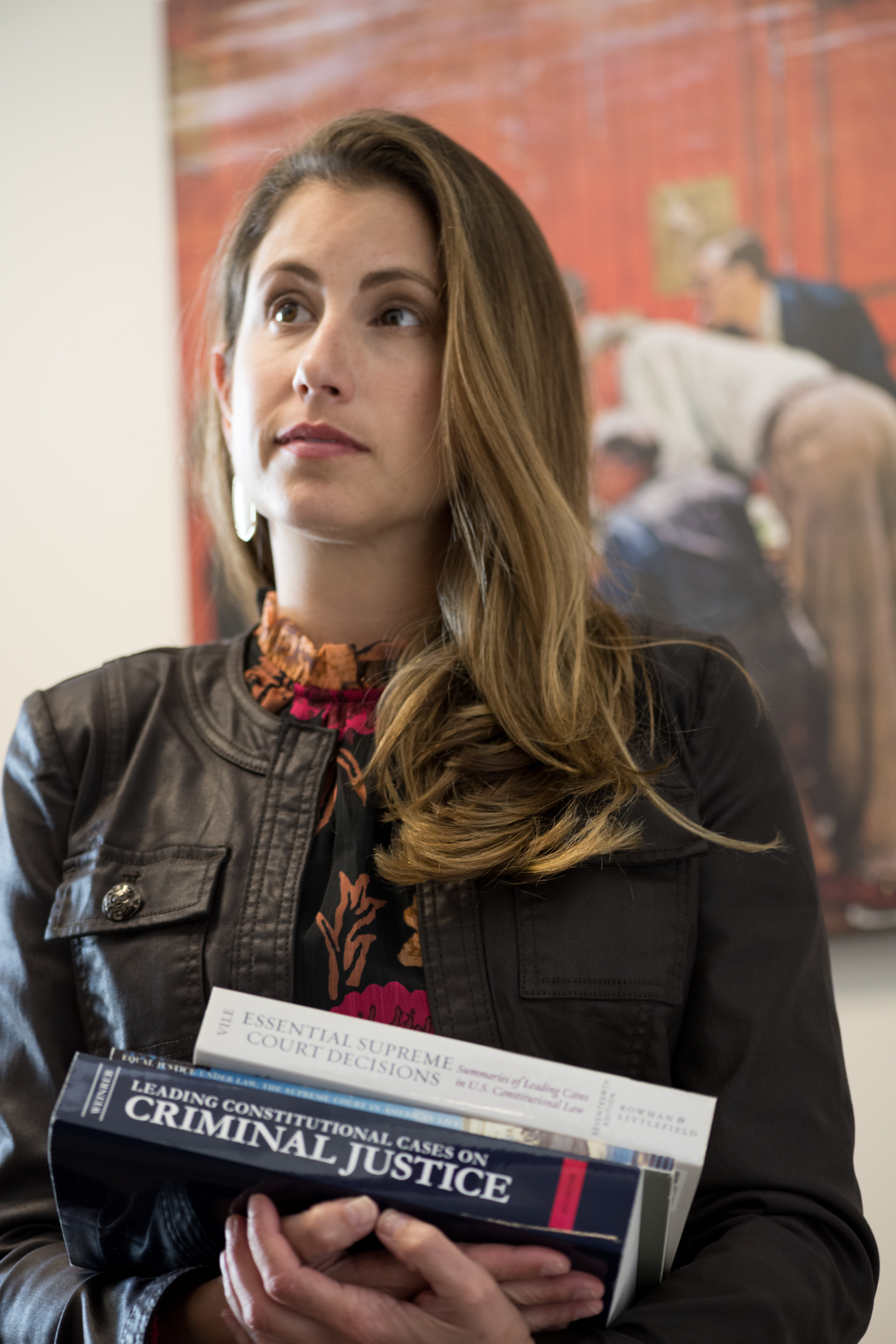 Over the past several years, voters in large cities such as Chicago, Philadelphia and San Francisco elected prosecutors promising to overhaul the criminal justice system in their communities. However, the reformers have faced criticism that their efforts, as opposed to reducing crime, are increasing crime and putting law enforcement and the public at risk. To examine the criminal justice reform movement, its motivations, the criticism, and what the future looks like for criminal justice, we spoke to criminal justice assistant professor Michele Meitl, JD, Ph.D.
Q: In the last few years, several district attorneys, such as Philadelphia's Larry Krasner, San Francisco's Chesa Boudin, and others, have been elected running on a platform of "criminal justice reform." Broadly, what are these DAs promising that is different from their predecessors?
Meitl: Progressive prosecutors, such as District Attorneys Krasner and Boudin ran on platforms of reform, which focused on a shift in prosecutorial priorities. These included large-scale adjustments to charging decisions, bail, plea bargaining, and sentencing. These reformists believe that this new approach will reduce crime in the long run and bring about a more just society. It is fair to say that this can be properly viewed as a deliberate shift away from prior tough-on-crime approaches. For some, they see these new efforts as a much-needed reform to a system that simply wasn't working and was incarcerating far too many people. For others, this approach is seen as openly hostile to the rule of law and traditional law enforcement.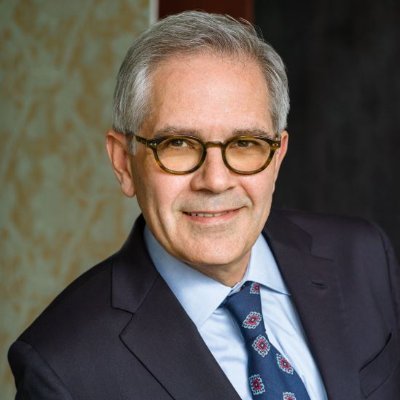 As a specific example, Philadelphia District Attorney Krasner ran on a platform that focused on police accountability, ending the prosecution of low-level marijuana offenses, and the use of cash bail in misdemeanor cases and certain nonviolent felonies. Once elected, Krasner overhauled his office, removing roughly 10% of the existing prosecutors. He created an internal unit to review prior cases for harsh sentences. He drastically reduced the number of cases filed.
Krasner's terms have not passed without criticism. Krasner has consistently clashed with police unions and establishment Democrats. He has openly battled with appointed Republicans. For example, following the death of an officer at the hands of an individual who was released under Krasner's new policies, police officers formed a human chain to prevent Krasner from entering the hospital to visit the family of the slain officer. Police unions heavily backed his opponent. Nonetheless, Krasner easily cruised to reelection.
Similarly, San Francisco DA Chesa Boudin ran on a platform that sought to focus on the root causes of crime. Boudin's personal story – growing up with two parents who were both incarcerated – resonated with many voters. But like Krasner, Boudin has significant critics and faces a recall election in June 2022.
Notably, many of these criminal justice reform prosecutors come from different backgrounds than their predecessors or more traditional counterparts. Both Krasner and Boudin were public defenders and never served as line prosecutors before their elections.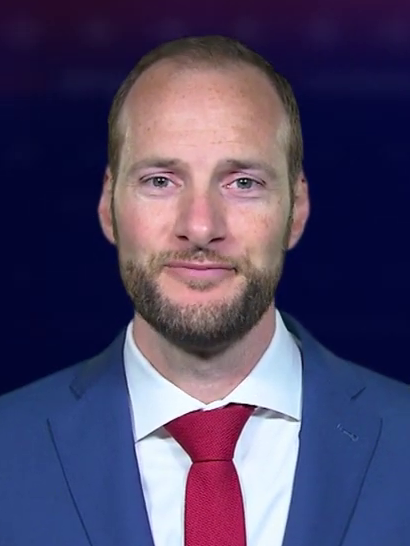 Q: What sort of problems in the criminal justice system do these new DAs see as things they can address?
Meitl: Reform-minded prosecutors focus on restorative justice and eliminating the disparate impact of criminal justice policies on minorities. In effect, this means that these prosecutors seek to impact recidivism through a different approach to handling lower-level offenses and how the system interacts with first-time offenders, those whose crimes are motivated by poverty or mental illness, and those whose crimes are nonviolent. These prosecutors generally believe in fewer prosecutions, fewer jails, and far greater investment in policies that keep individuals out of jail in the first place.
Q: Several district attorneys who were elected on criminal justice reform platforms have faced severe criticism from law enforcement officials, law enforcement unions, victims' rights groups, and former prosecutors. From the perspective of these groups, what are reform DAs doing wrong?
Meitl: Critics of criminal justice reform prosecutors believe that these new approaches are far too lenient on crime, that they blame police officers instead of criminals, and end up endangering the community through spikes in violent crime. For many, they see these reforms as a slippery slope – the failure to enforce lower-level crimes leads to heightened crime, reduced respect for the rule of law, a decrease in law enforcement morale – which leads to attrition and less effective policing. One critic likened these new approaches as an embrace of a "culture of lawlessness." For example, in Krasner's first year in office (2018), the number of cases brought by his office fell by approximately 6,000 cases (16%). At the same time, Philadelphia saw a spike in homicides in 2021 – the highest it had ever witnessed.
Q: Is there a consensus on what criminal justice reform policies work, in terms of reducing crime rates?
Meitl: This is a tough question to answer. Crime rates are volatile, criminal justice reform is robust, and each aspect of it may take time. Certain policies have been embraced as effective by a majority of academics and practitioners. For example, hot spot policing (focusing on increased police presence and resources in high crime areas) and community-based policing (in partnership with the community) have broad support and are now at a stage where we have seen their effectiveness time and time again.
"...I think it is safe to say that this topic will be at the forefront of the criminal justice system for the foreseeable future." - Michele Meitl, JD, Ph.D. on reform DA policies
Q: Anything else you wish to share on this subject?
Meitl: Reform-minded DA's concede that the true measure of their reforms can't be taken on a yearly basis – but will take decades. Nonetheless, our country has witnessed a significant increase in the election of such district attorneys – in cities like Baltimore, Austin, San Francisco, New York, and Philadelphia. And in the past year, we have seen several of these reform-minded district attorneys reelected (one exception is the current recall of San Francisco DA, Chesa Boudin) suggesting that the public is more than willing to continue this experiment. When this is coupled with bipartisan support at the national level for criminal justice reform, I think it is safe to say that this topic will be at the forefront of the criminal justice system for the foreseeable future.