TCU History Professor, Grad Students and Others Tell the Stories of Texas' Black and Brown Civil Rights Heroes in New Book.
Max Krochmal, Ph.D., and his writing partner, University of North Texas Fenton Wayne Robnett Professor of American History J. Todd Moye, Ph.D., were no strangers to recording the stories of the civil rights activists. Both are oral history experts, intending to preserve stories of the struggle for equal rights.
In their new book, "Civil Rights in Black and Brown: Histories of Resistance and Struggle in Texas," (University of Texas Press) Krochmal, Moye and their contributors tell the stories of Black and Brown civil rights activists from around Texas.
The book is truly Texas-sized in scope, with stories from the Border to Permian Basin, El Paso to Nacogdoches, and all points in-between. The book was selected for the upcoming Texas Book Festival in Austin, happening in-person and virtually from October 23-31.
Along the way, the team behind "Civil Rights in Black and Brown," trained a group of young historians, something of which Krochmal and Moye say they are especially proud. Their work, while recording the past, is part of an ongoing project of making a more inclusive history for all Texans and Americans.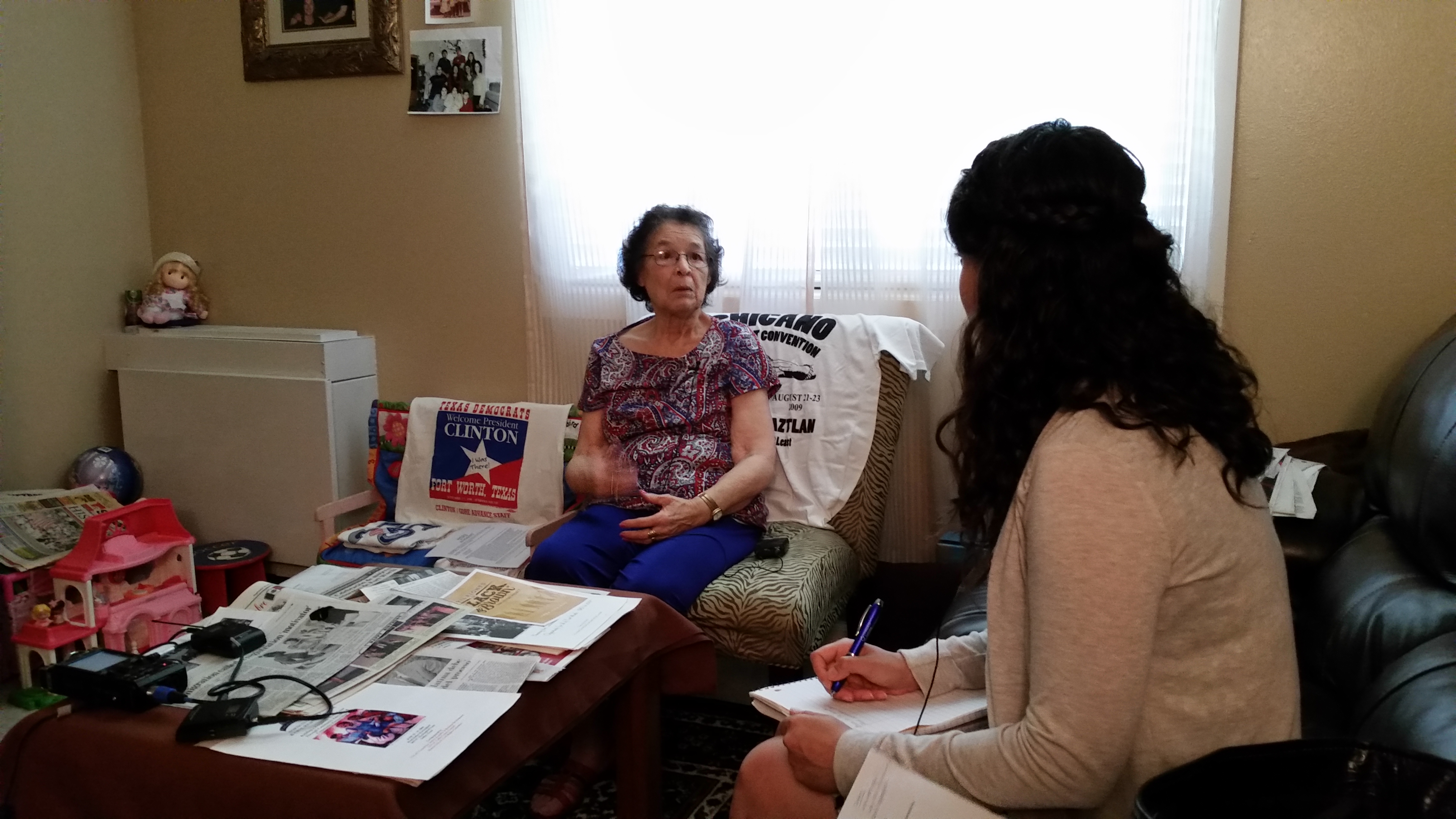 Beginning the Project
In the course of researching for another book, "Blue Texas," Krochmal said, "it was clear to me that we needed to document the civil rights history locally."
Krochmal reached out to Moye, who ran the UNT Oral History Program, and University of Texas at Arlington professor Marvin Dulaney, Ph.D., an African American history specialist, and José Ángel Gutiérrez, Ph.D., a Chicano political scientist and civil rights activist, to ensure that the scholars did not accidentally duplicate each other's work.
"We had this idea of 'Let's go get a bunch of interviews while we still can because a lot of these activists were getting up in age and we knew that you know we wanted to document their history,'" said Krochmal.
Neither Krochmal nor Moye is from the Fort Worth-Dallas region. They were eager to overturn a local myth: that the civil rights movement did not touch North Texas because those whites in power were benevolent and desegregated institutions and opened up once-closed opportunities without popular or political pressure.
"I heard that and that sounded kind of like a dare, a challenge to go out and find the civil rights history of this area, because common sense told me that it couldn't possibly be true," Moye said.
The project received funding from private sources, and then later, a grant from the National Endowment for the Humanities. The combined funding allowed the team to hire graduate students to fan out across the state to find and record the stories of civil rights activists.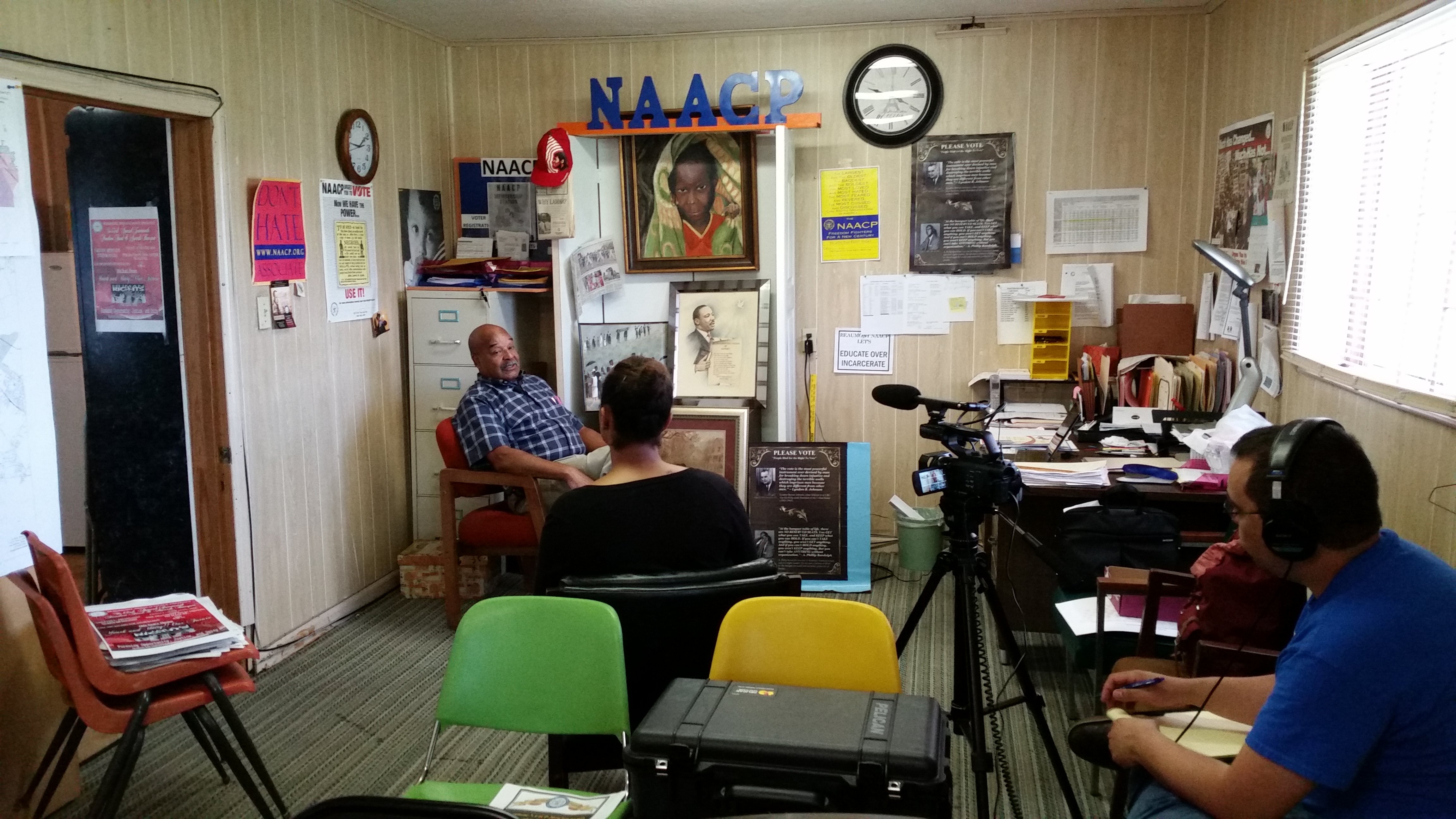 Civil Rights Struggles in Texas
As "Civil Rights in Black and Brown" demonstrates, civil rights activism, while most often associated with major cities, also occurred in smaller and more remote parts of Texas.
"One of my favorite interviews of the project is with a Mexican American woman in Hereford, which is a tiny place up in the Texas panhandle," said Moye. "She took it upon herself to organize among African Americans and Mexican Americans and any whites she could get to take her side on the issues that concerned her," Moye continued.
The editors said that while history recognizes many large-scale civil rights movements and names, the stories they found while writing and editing "Civil Rights in Black and Brown" were ones of "local people with local concerns." Krochmal said activists were "incredibly creative in terms of how they came together what they focused on," and in so doing, "everywhere was a hotbed [of activism]."
The project also discovered civil rights stories that have been left untold, even by local media. One such story was of civil rights protests in the East Texas cities of Lufkin and Nacogdoches. The book chapter, written by TCU history alumna Meredith May, Ph.D., chronicled civil rights protests in the small towns of the Piney Woods in the 1960s and 1970s. Researchers found no mention of the protests in the local newspapers at the time they were happening.
"This was the story of a mass movement that the newspapers hadn't written anything about. They had locked out coverage of it, but here we were, with our researchers, able to find somebody who had lived through it," said Krochmal.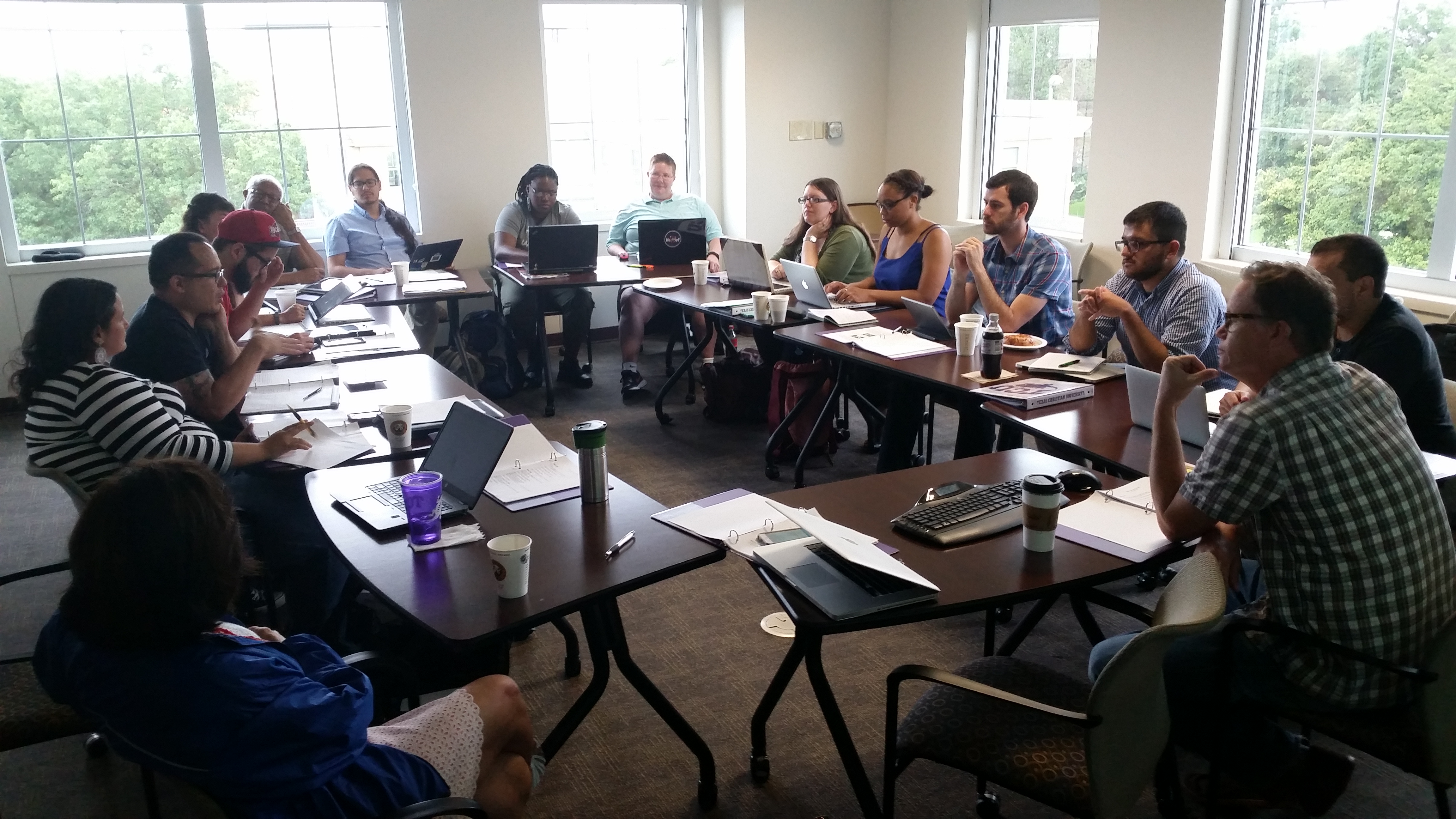 Training a New Generation
The editors knew that writing such a comprehensive work of history would be a challenge and were able to enlist a team of graduate students to help collect interviews and write each chapter. In so doing, one of "Civil Rights in Black and Brown's" legacies, beyond the history told, were the young historians the book trained.
"When you write a book in history, a lot of that work you do is on your own. It's very solitary. You're in an archive or, in our case, doing interviews," said Krochmal. "From beginning this project, we thought about how to work with graduate students and even undergraduates to train a new generation of oral historians on how to do this work," he said.
Three of the book's contributors (May, Moisés Acuña Gurrola and Katherine Bynum, Ph.D.,) were TCU history Ph.D. candidates while working on "Civil Rights in Black and Brown." Currently, May and Bynum work at Kilgore College and Arizona State University, respectively, while Gurrola is completing his studies at TCU. Several of the contributors had connections to UNT.
According to Moye, in addition to the book and its accompanying digital archive, he and Krochmal consider the teaching opportunities "Civil Rights in Black and Brown" created with students to be another lasting legacy.
"It's been really gratifying to see that part of it start to come to fruition," said Moye.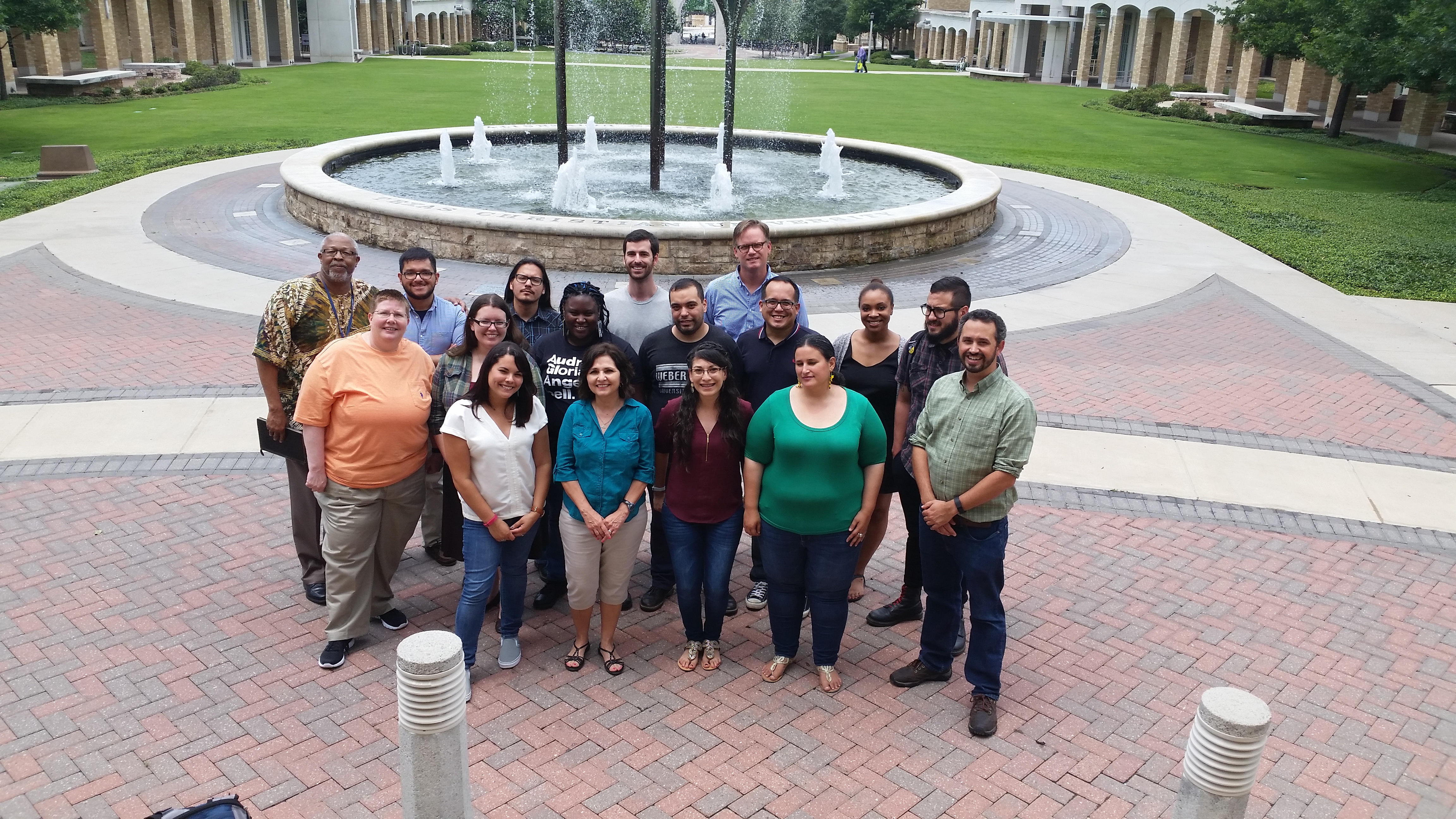 Civil Rights History During Hispanic Heritage Month
Krochmal said that the importance of civil rights history, and what it can tell communities about modern-day struggles, should not be overlooked during Hispanic Heritage Month. "I would say that, very often in these celebrations, there is a recognition of things like you know, food and flags and so forth, but, but sometimes the history actually gets left out," said Krochmal.
The editors say the overall work of "Civil Rights in Black and Brown" does not stop with recording the past.
"We do hope that people who are interested in these issues and who do want to create a more just society, to challenge inequalities in their own communities, we hope that they can look to this history and see that people have done this successfully in the past," said Moye.
"Our overarching goal with all of the work we do is to help contribute to creating a more accurate and inclusive history of our of our area and of our nation," Krochmal said.