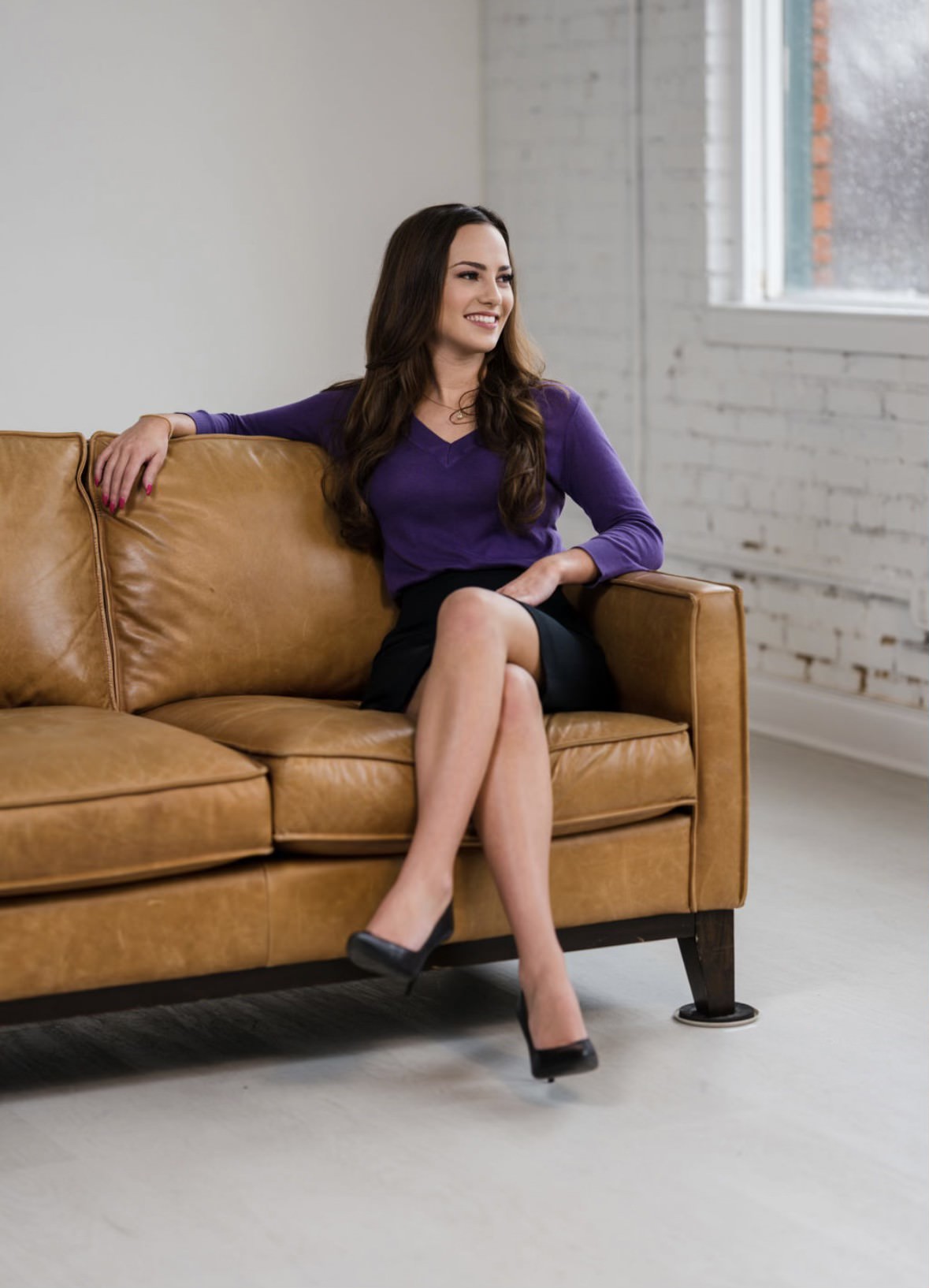 At the age of 22, Abigayle Farrier '23 obtained her Ph.D. in English, capping off a momentous academic career that included the support of mentors, presenting research abroad and a passion for teaching. From undergraduate studies to completing her doctorate, Farrier has loved the journey.
"I've always said that as long as I love what I'm doing, I'm going to continue to do it," shared Farrier. "I loved every second of the last four years working with students at TCU."
Farrier's academic journey began at Dallas Baptist University, where she earned a Bachelor of Arts in English and a Bachelor of Science in Psychology in two years. Her accelerated progress can be attributed to her diligent work in high school, where she completed numerous Advanced Placement (AP) and dual credit courses. Farrier strategically planned her course load during her undergraduate career, and she soon found herself applying to graduate programs at age 18.
Choosing a Path
Selecting a graduate program proved to be a turning point for Farrier. Before she visited TCU, a discouraging experience at another university almost dissuaded her from pursuing an advanced degree. Recalling the incident, Farrier stated, "I remember meeting a tenured professor during a campus visit who dismissed my aspirations, saying 'sorority girls don't do well' in his program. It was disheartening, and I questioned whether I should even pursue graduate school."
However, Farrier's encounter with Linda Hughes, Ph.D., Addie Levy Professor of Literature, changed her mind. Farrier recounted, "When I visited TCU, I was fortunate to meet to Dr. Hughes. She approached me with kindness and genuine interest, and we ended up having a half-hour conversation. After the visit, she sent me an email saying that she hoped to see me at TCU in the fall and that she would love to work with me." Farrier would go on to pursue a Ph.D. in English and work with Dr. Hughes as the Addie Levy Research Associate.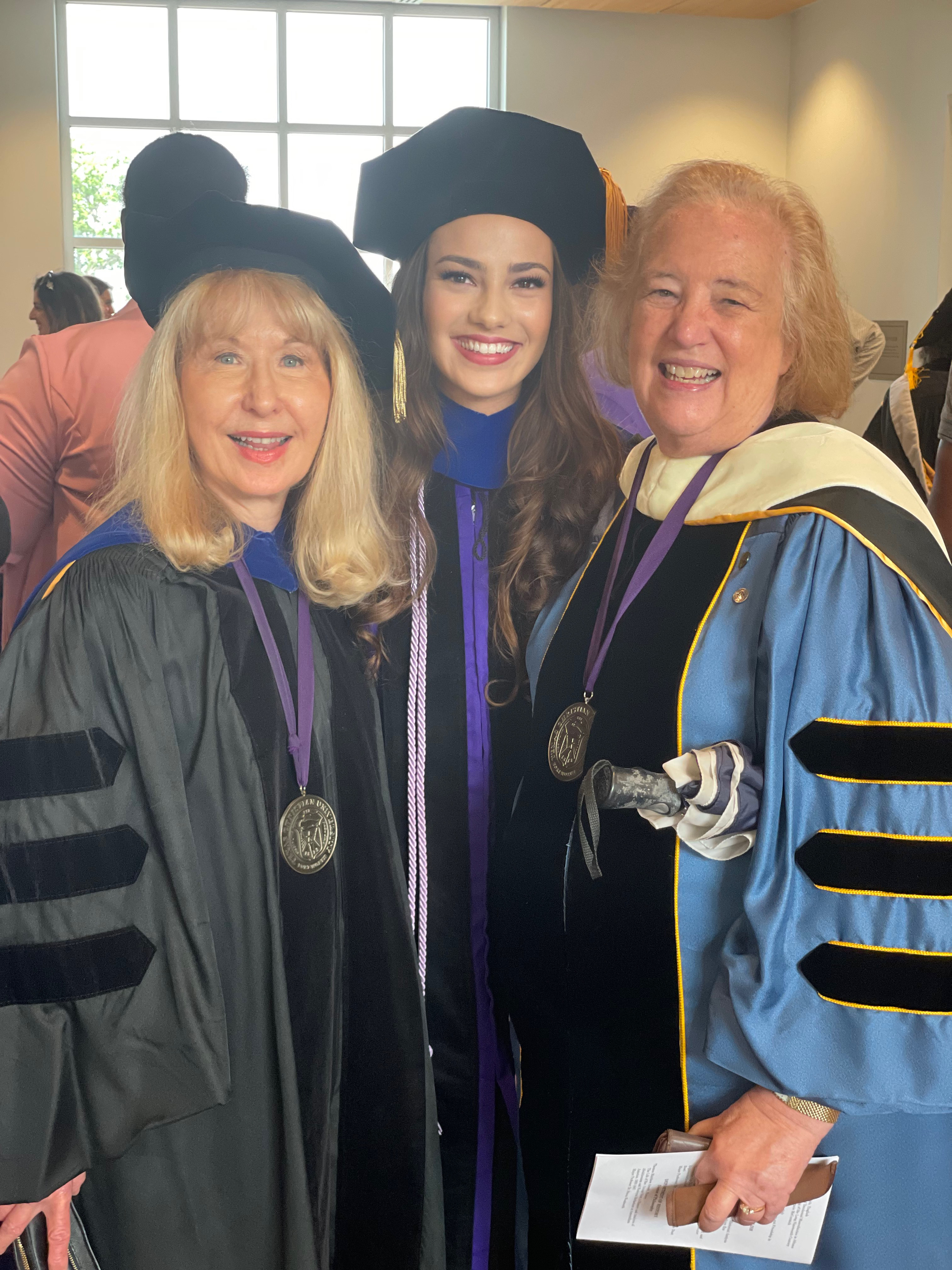 From Course Papers to Antigua
Originally interested in American literature, it was Hughes who convinced Farrier to consider writing a report on the first book written on Antigua. This would lead Farrier to the topic of her dissertation: the life and work of Frieda Cassin, the earliest Antiguan novelist, founder of the first Antiguan periodical and one of the earliest female literary periodical editors in the Caribbean.
"I spent my first summer at TCU revising that paper for publication, and it was the jumping off point," recalled Farrier.
Farrier's dissertation argues the importance of Cassin's life and work as an analysis of the 19th century Caribbean literature marketplace and transatlantic connections between Antigua, the United States and England. Farrier demonstrates how Cassin responded to cultural forces in the 19th century. She provides a model for dealing with the history of a figure with problematic and admirable features, especially in a place like the Caribbean, with its hybrid culture and complex social hierarchies. Farrier presented her dissertation at the 16th Annual Antigua and Barbuda National Conference last October.
Connecting With Students
In addition to her academic pursuits, Farrier has a deep passion for teaching. She served as a graduate instructor at TCU and an adjunct professor at the University of North Texas, where she taught courses on rhetoric and argument, first-year writing, and introductory literature. For students lucky enough to be enrolled in Farrier's class, they would often enjoy homemade desserts from the instructor.
"If you find a job that you love, it feels like you never work a day in your life," said Farrier. "That's what teaching feels like to me. The students make all of the difference, and they have been really wonderful."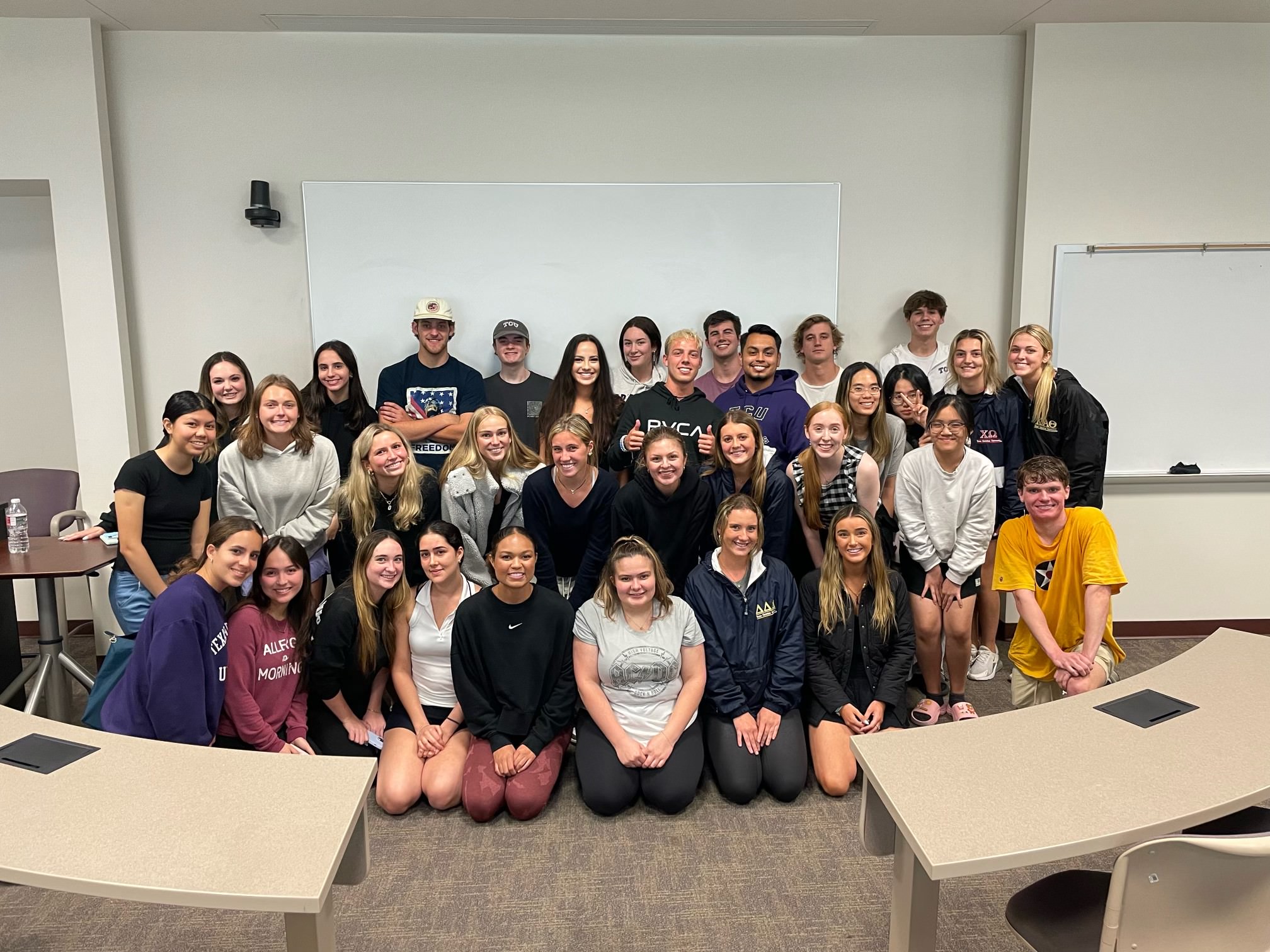 It seems that Farrier's students felt the same as several of them attended her dissertation defense and hooding ceremony. The day after her dissertation, Farrier found her TCU classroom decorated, and was presented with cards and flowers by her students.
Continuing the Journey
Farrier will complete a master's in psychology with a specialization in forensics at the end of the summer and will continue teaching this fall. When she's not pursuing an advanced degree, Farrier enjoys taking care of her dogs, bearded dragon, two sugar gliders, and 16 new chicks.