Leah LaGrone's (Ph.D. '21) History Dissertation Tells the Story of How a Law Meant To Help Women Avoid Sex Work Turned Into an Ugly Fight Involving White Supremacy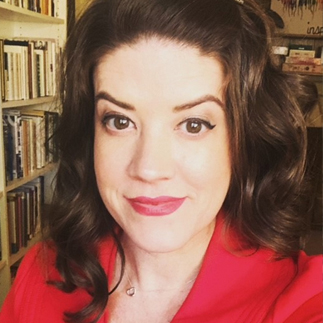 Roughly one hundred years out, Leah LaGrone (Ph.D. '21) spends her new career studying events around women, race and labor politics in the southwestern U.S. during the Gilded Age and the Progressive Era. Included in her repertoire was the chapter she wrote in "Impeached," which told the story of Governor James E. "Pa" Ferguson's impeachment and removal from office. LaGrone was interested in how Ferguson created a newspaper, the "Ferguson Forum," to fight allegations of corruption during in 1917. LaGrone used the resources in the "Forum" archives at the Mary Counts Burnett for the project. She partially credit's the availability of resources for her decision to attend TCU for graduate school.
For her doctoral dissertation project, LaGrone took on a broader subject, one that covered the intersection of Progressive Era politics, racism and the voices of women in sex work.
"I wanted to see if I could find the voices of women who worked in sex work. There was a lot of legislation that was being created about them and very seldom used their voices," she said.
"The Girl's Fight for a Living"
LaGrone's dissertation sprang into life when she discovered "The Girl's Fight for a Living; How to Protect Working Women From Dangers Due to Low Wages." The book, written in 1913, the book chronicled a public hearing in Chicago that "sparked a national movement of progressive reformers that connected prostitution to low wages," according to the historian.
The goal of the reformers was a national living wage for women, thereby helping women avoid the perceived dangers of prostitution. Unable to get a national law passed, reformers turned to the states and Texas passed a women's wage legislation in 1919. Texas was unusual in this regard, as most of the states that had passed the wage law were in the Western U.S. and had women's suffrage; Texan women could only vote in certain elections at the time.
"The Texas Legislature creates an industrial welfare commission that is designed to conduct hearings all over the state to determine what the living wage will be, how to implement it and how to enforce it," said LaGrone.
However, the law passed in Austin was "designed strictly for white women" since it excluded domestic workers and farm laborers. The law specifically prohibited Black women from earning the same wage as white women.
"You had white working-class and other white women testifying in favor of Black and Mexican women receiving the same wages they would receive. It was really interesting to see the class solidarity." - Leah LaGrone (Ph.D. '21)
Commission hearings in Dallas, Houston and Waco focused on the wage law's morality and how it helped women avoid the perils of sex work. It would be in El Paso where legislators' plans for a living wage for white Texan women would go off track.
The industrial welfare commission did not initially plan to hold hearings in the far west Texas city. Upset at the apparent lack of interest in their plight, several Mexican women working in El Paso's steam laundries went on strike in October 1919. The commission scheduled hearings the following month.
"When the commission has hearings in El Paso, the white businessmen living on the border said that if Black women were excluded, then Mexican women should be excluded too," LaGrone said. White business owners' reasons for paying Mexican women less than white women were based on overt racism.
Before the El Paso hearings, discussions around the women's wage law focused on the moral correctness of the law and how Black women could be excluded from its benefits. After hearings in El Paso, "the discussion is no longer about morality and prostitution, it becomes only about race," she said.
In response to the white business community, legislators pledged to exclude Mexican women from the state's wage law. However, officials on the industrial welfare commission disagreed on how to implement the anti-Mexican American element of the wage law.
"Commissioners suggested dividing the state into wage zones, with a zone along the border being paid less than the rest of the state. The state Attorney General disagreed with that for legal reasons," LaGrone said.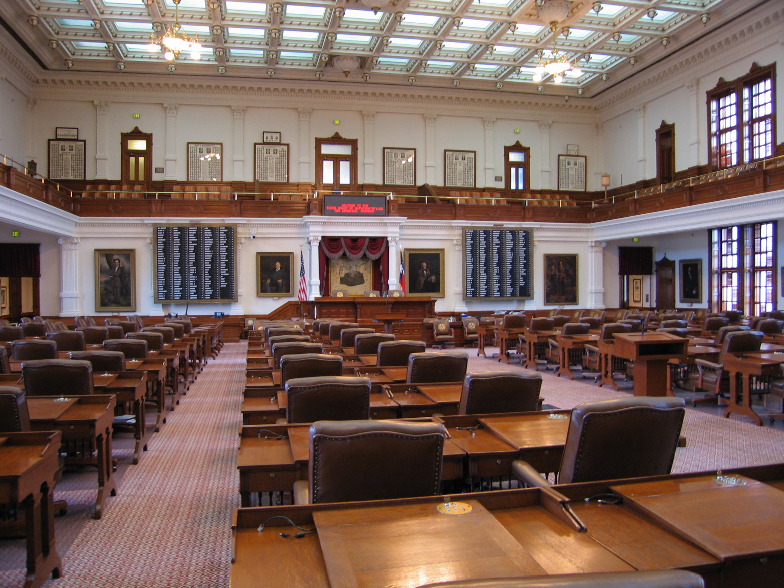 When the 1921 legislative session arrived, the issue had become so complicated and contentious that Governor Pat Morris Neff and Texas legislators scrapped the women's wage law completely.
Solidarity from Unlikely Sources
LaGrone said a search of the industrial welfare commission's records showed numerous instances of racist arguments by whites for excluding Black and Mexican American women from the proposed living wage. Records also showed no Black women testified in any of the hearings held across the state.
The records also showed numerous examples of arguments for equality between women of different races. "There were also social workers, labor organizers, Mexican women and even working-class white women who testified, saying 'There is no difference between white women, Black women and Mexican women. We should all be paid the same,'" she said.
"You had white working-class and other white women testifying in favor of Black and Mexican women receiving the same wages they would receive. It was really interesting to see the class solidarity," continued LaGrone. Commission chairman T.C. Jennings also repeatedly brought up issues of class and wealth disparity in aggressive questioning of business owners, according to commission records. However, Jennings was in favor of the wage only being for white women.
Commission records also indicate a level of solidarity for women in sex work that was unusual for Texas in the early 20th century. "Several police matrons testified at the hearings about their interviews in the red-light districts with women in sex work. They told the commission those women were not able to work in what the progressives called 'legitimate work,'" said LaGrone.
Witnesses repeatedly told the commission the problem of women in sex work was not a moral one, but an economic one. Historian LaGrone says working-class witnesses would speak about women in sex work with little disapproving "moral judgment."
Serving White Supremacy
LaGrone noted that progressive activists pushing the women's wage law were focused on why women went into sex work, and that those in the trade needed to be "redeemed." Conversely, "working-class women who live in the same neighborhoods with sex workers know they are two cents away from choosing a life of prostitution," said the historian.
"If Black and Brown families have economic security, then they can potentially get political power." - Leah LaGrone (Ph.D. '21)
In LaGrone's view, the debate over the women's wage in Texas turned into a debate over "what serves white supremacy better": lifting poor white women out of sex work or giving Black and Mexican families greater economic security?
"If Black and Brown families have economic security, then they can potentially get political power," LaGrone said of the debate.
Across other states, issues of race around the women's wage law were present, according to LaGrone. However, "unlike in Arkansas where the wage law passed, Texas has a confluence of Black Americans, white Americans and Mexican Americans living in the same state," she said. In the women's wage law, white Texans attempted to deny equal wages for two marginalized communities instead of one.
Leah LaGrone '21 Ph.D. is an assistant professor of history and public history director at Weber State University in Ogden, Utah.