Main Content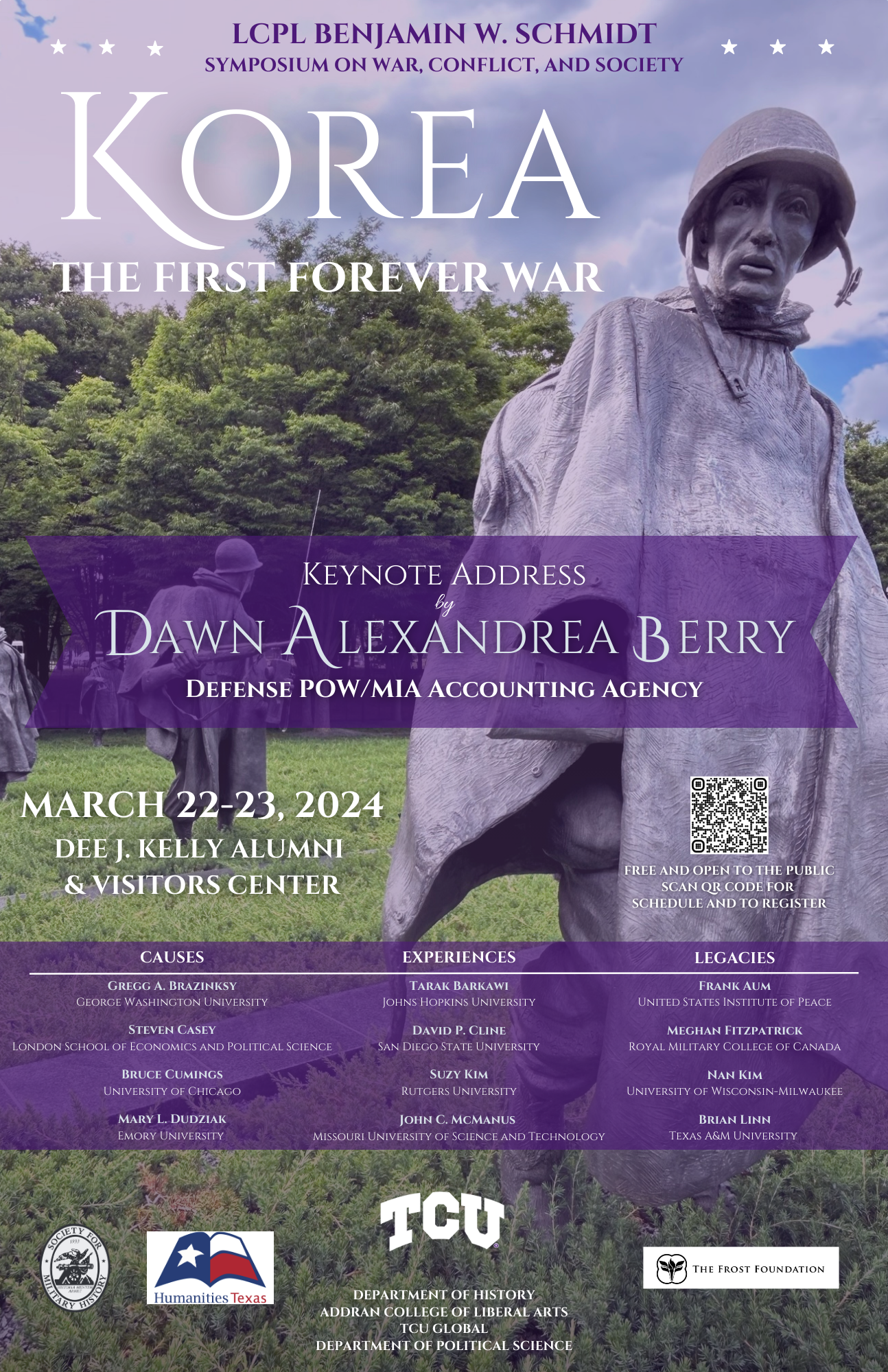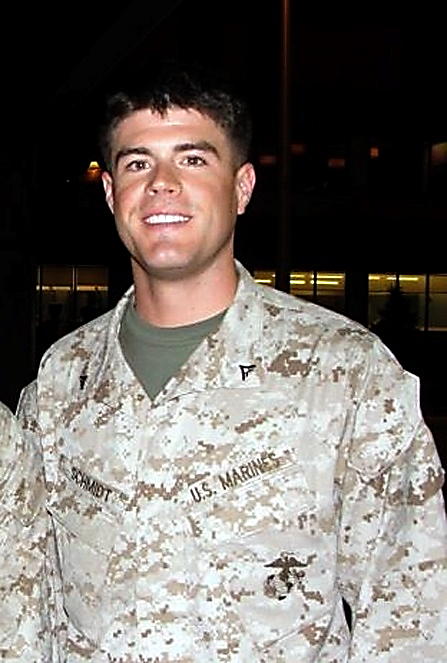 This symposium is named in memory of Lance Corporal Benjamin Whetstone Schmidt and generously funded by his parents, Dr. David and Teresa Schmidt. A native of San Antonio, Benjamin came to TCU in the fall of 2006. By all accounts, he loved being a Horned Frog, but after three semesters he returned home and joined the Marine Corps. Benjamin excelled as a Marine and became a scout sniper, but after a sea deployment and a tour in Afghanistan, he decided to complete his enlistment and return to TCU. He wanted to finish his degree in History, then pursue a PhD in military history so that he could become a professor. Before he could do so, however, he learned that the none of the snipers in his battalion who were about to deploy to Afghanistan had combat experience, and he volunteered to go with them. On October 6, 2011, the eve of the 10th anniversary of the beginning of the American War in Afghanistan, he was killed in a friendly fire accident while on duty in Helmand Province.
The Schmidts created the LCpl. Benjamin W. Schmidt Professorship in War, Conflict, and Society in Twentieth-Century America at Texas Christian University in 2012 to honor their son's legacy and his passion for history. They have continued to support the History Department in many ways since then, including by funding this annual symposium.
We are immensely grateful to Dr. David and Teresa Schmidt for providing us with the opportunity to consider the relationships among war, conflict, and society. We hope that our efforts will shine a light on the costs of war, while honoring the legacy of one who knew them well.