Main Content
Announcements
For updated information on how COVID-19 is impacting our campus, please visit our site.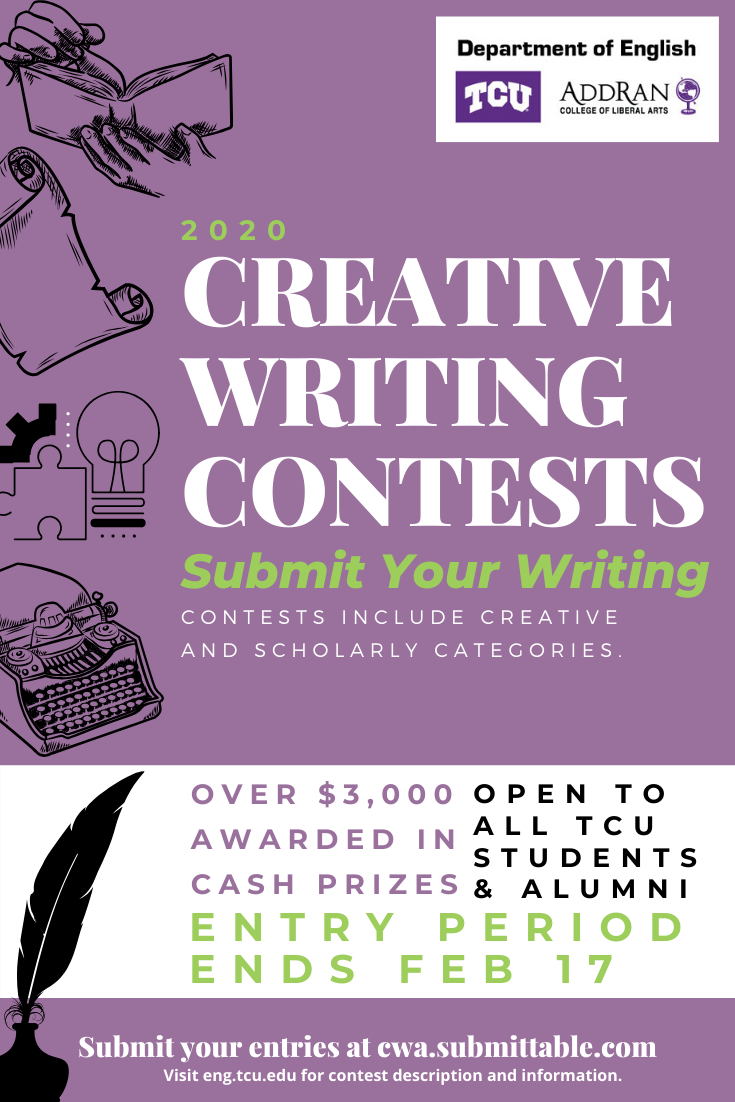 A TCU English Department tradition since 1936… the Creative Writing Contests 2016 are now open for entries. Each contest carries a cash prize. In all, over $3,000 will be awarded to winners.
Entries must be submitted online at cwa.submittable.com between December 20, 2019 and February 17, 2020.
Contests include categories for many types of writing genres, both creative and scholarly, and are open to all currently enrolled TCU students (both undergraduate and graduate) and alumni.
Mark your calendars for the awards ceremony on Tuesday, April 28, 2020 at 5:00pm in the Dee J. Kelly Alumni & Visitors Center. All are welcome to attend.
Contact the Department of English by email or phone at (817)257-7240 if you have any questions or need further information.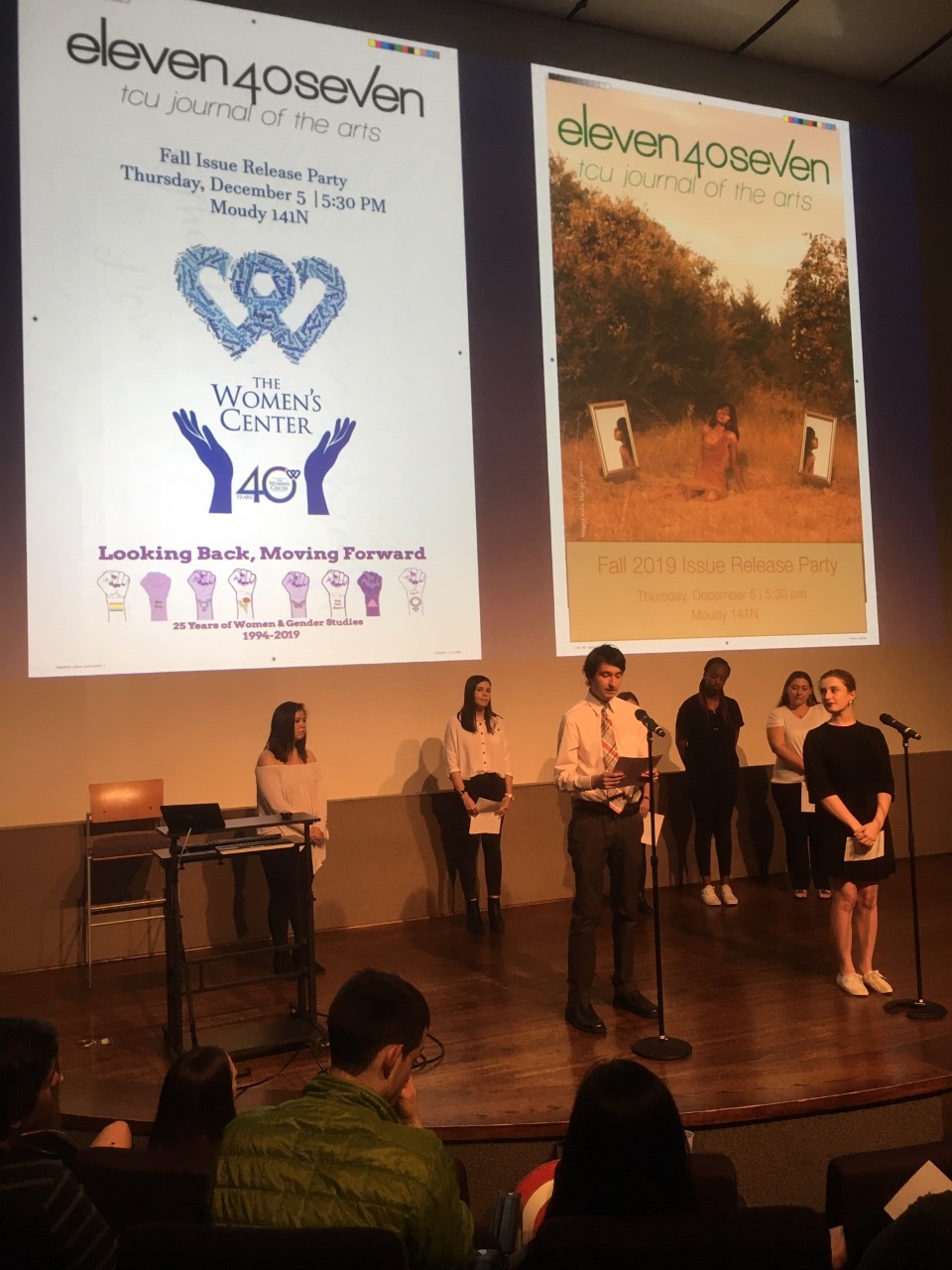 eleven40seven held a Release Party celebrating both their journal and chapbook publications. eleven40seven is a student-run, undergraduate journal of the arts that promotes the artistic and creative endeavors of our students and TCU community. The journal features TCU students' poetry, prose, and art, and students read excerpts from their work. This year, we also worked with The Women's Center of Tarrant County, collected stories from staff members, and compiled these in a series of monologues honoring their 40th anniversary in conjunction with WGST's 25th anniversary. Students selected and performed pieces that had a significant impact on them from this year's chapbook.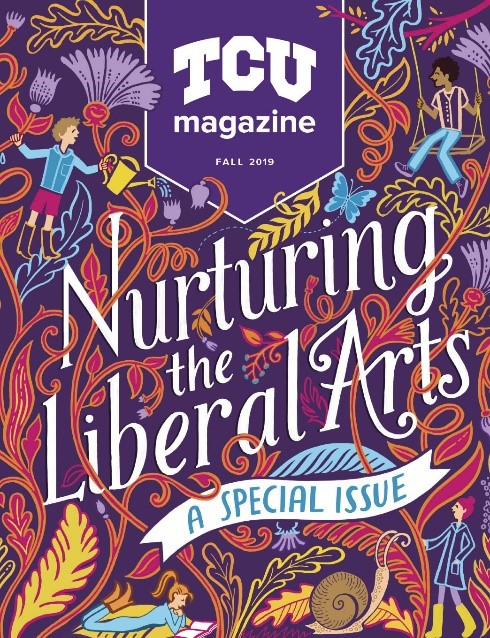 Our very own English faculty and students were recently featured in the newest edition of TCU Magazine "Nurturing the Liberal Arts." In it, Dr. Stacie McCormick speaks about her published book and the intersection of black performance and literature; Dr. Jason Helms challenges traditional curriculum with the introduction of comics into the classroom; 2009 alum Molly Mahan tells new stories as a comic editor at DC Comics; and Jennifer Klein explains how her English studies influenced her to become a data-driven advocate for children and education.
Want to learn more about their amazing work? Check out the articles here:
https://magazine.tcu.edu/explore-stories/features/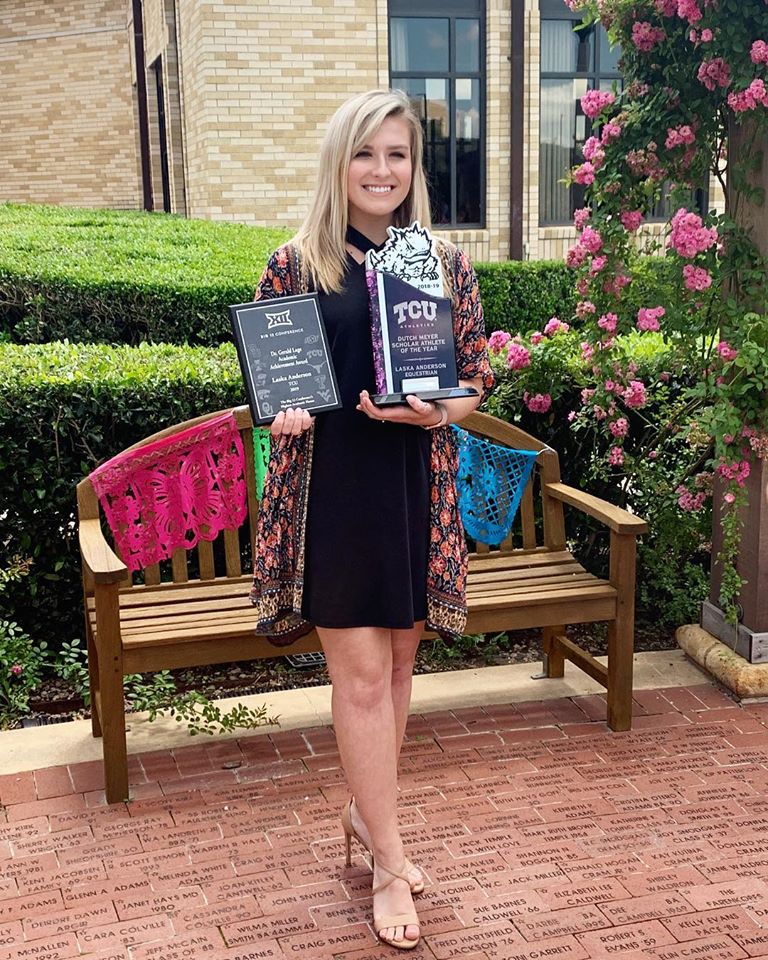 This past November, TCU equestrian, English, and History double major Laska Anderson was named as a Rhodes Scholar finalist, a candidate for one of the most prestigious scholarships offered in the nation.
Anderson currently holds a 4.0 overall GPA and numerous equestrian titles including, NCEA Horsemanship Rider of the Year, Elite Equestrian and Ariat First Team All-American.
Anderson's academic achievements and her powerful horsemanship exemplify all the core principles of the Rhodes Scholar award: literary and scholastic attainments; energy to use one's talents to the full; truth, courage, devotion to duty, sympathy for and protection of the weak, kindliness, unselfishness and fellowship; and moral force of character and instincts to lead, to take an interest in one's fellow beings.
Over the summer, Anderson studied in Italy and Paris, researching on how women ran businesses discretely, acting as their husband, from 1450 – 1600. She found 10 women who actively ran businesses after their husbands passed away. Upon graduation from TCU, Anderson will continue this study in her graduate school coursework.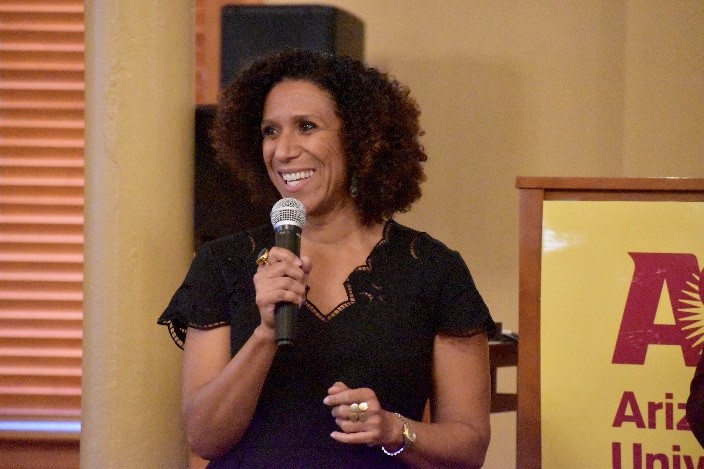 Many thanks to Dr. Ariane Balizet, Associate Chair, for her successful planning for Dr. Ayanna Thompson's Green Chair visit to the English Department last week. Dr. Thompson shared a wealth of knowledge and wisdom while she was here on topics ranging from gaps in what we know about audience reception of performances of Shakespeare, to what "enlightened leadership" looks like at a university today, to how to best support faculty and students in the liberal arts to attain the next level in their trajectories of achievement.
While she was on campus she met with 77 students in 5 classes, had a conversation on centering the liberal arts at TCU with Provost Dahlberg and Associate Provost Wormley, had small group discussions with English faculty, English graduate students, and TCU faculty women of color on topics of concern to them, and lectured to a crowd of over 100 attendees.
Thanks to all of you who helped to plan her visit or attended events while she was here! This was an exciting moment in the intellectual life of our department!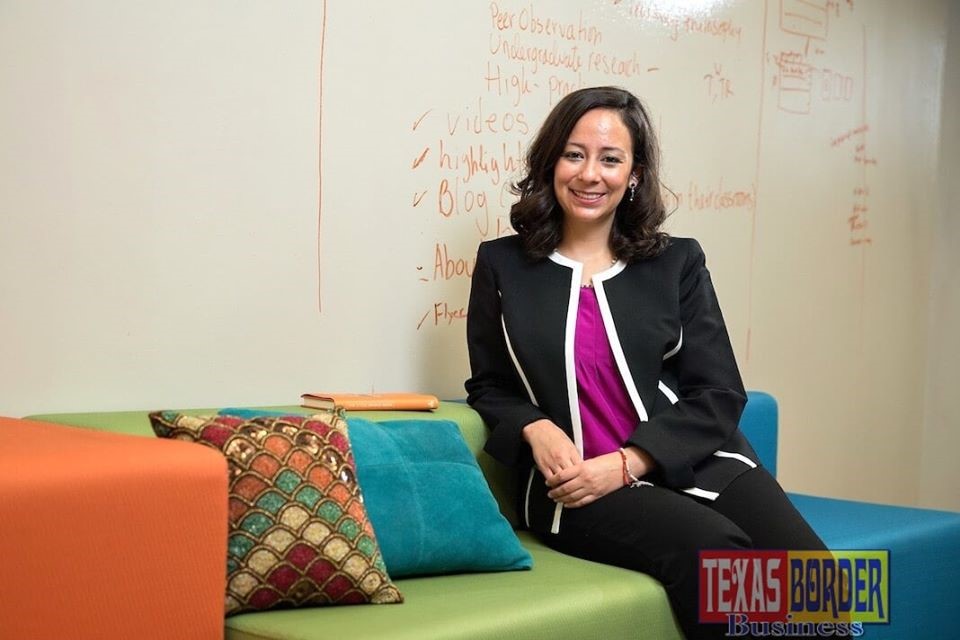 Dr. Alyssa G. Cavazos (PhD Rhetoric and Composition '12) was recently awarded tenure at the University of Texas Rio Grande Valley, where she is Associate Professor of Rhetoric, Composition & Literacy Studies.
She completed her PhD dissertation, "Latina/os in Rhetoric and Composition: Learning from Their Experiences with Language Diversity", at TCU under the guidance of Carrie S. Leverenz (chair), David Colón, Francyne Huckaby, and Melanie Kill (U. Maryland).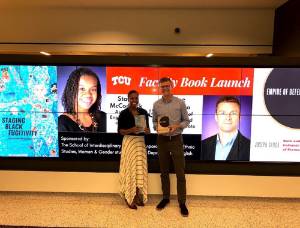 Assistant Professors Stacie McCormick and Joe Darda have both published their first books.
Staging Black Fugitivity by Professor Stacie McCormick (The Ohio State University Press) asks how drama constitutes an important site for ongoing conversations about slavery's resonance and its legacies. To answer this question, McCormick charts the historical turn toward slavery in Black drama that began in the last quarter of the twentieth century.
Empire of Defense: Race and the Cultural Politics of Permanent War by Professor Joe Darda (University of Chicago Press) is an extensive and multilayered critique of the past seventy years of American military engagement. Joseph Darda exposes how the post–World War II formation of the Department of Defense and the subsequent Korean War set a course for decades of permanent conflict.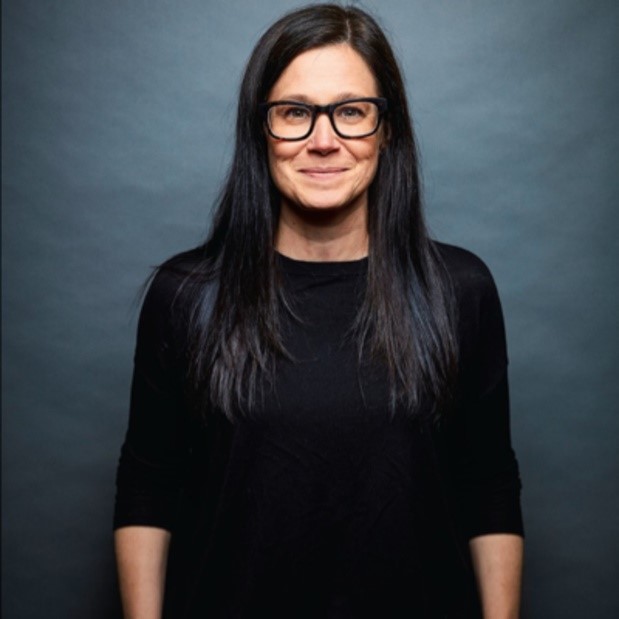 April Patrick, who completed her Ph.D. at TCU in 2011, has been elected to a two-year term as Recording Secretary for the International Research Society of Victorian Periodicals. The Society, which meets annually, has a membership drawn from North America, the UK, Ireland, Europe, Australia, and New Zealand. Dr. Patrick is currently the Honors Program Director at Farleigh Dickinson University, Florham Campus.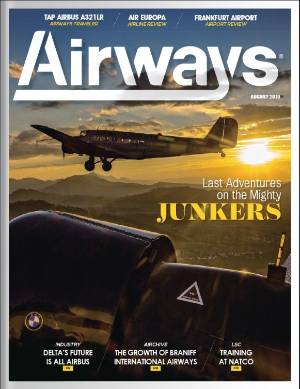 Sophomore Business major and Honors student Payton Williams, who took Chris Manno's ENGL-10803 course last fall, wrote one assignment, a research essay that centered on air travel security.

That essay was published worldwide this month both online and in print by Airways Magazine:

https://airwaysmag.com/author/payton/

Payton engaged in a year's worth of rewriting and additional research under Chris's and the editors' mentoring, The end result is that the lead story in the September issue worldwide is Payton's very well-written and hard-hitting article.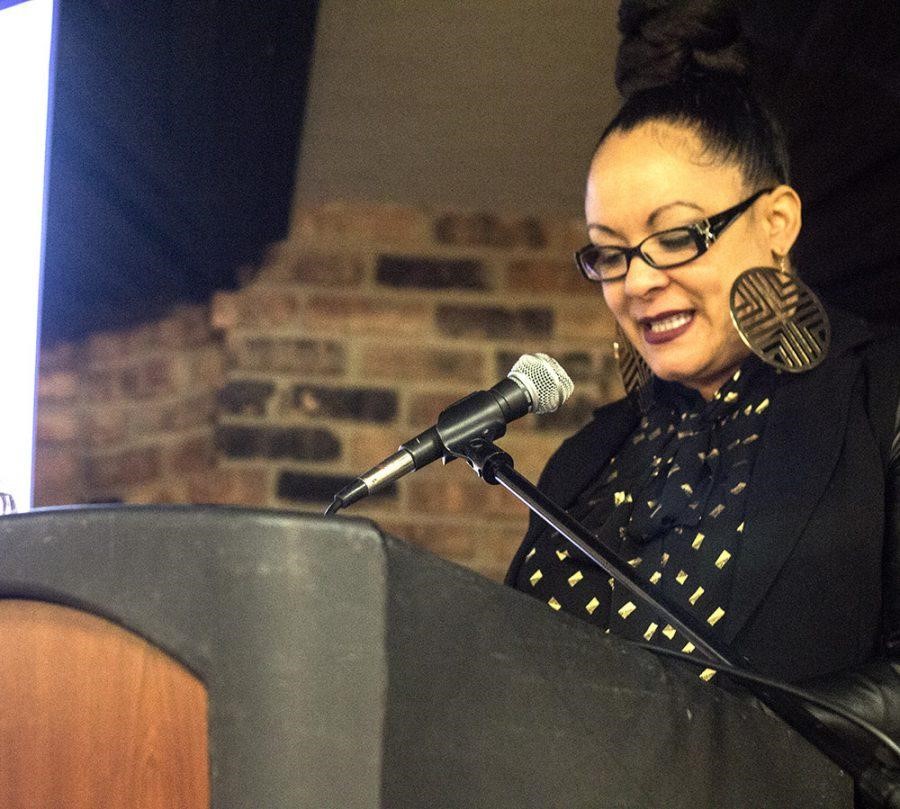 Dr. Carmen Kynard is the new Lillian Radford Chair in Rhetoric and Composition.

Before TCU, she worked in English and Gender Studies at John Jay College of Criminal Justice as well as English, Urban Education, and Critical Psychology at the Graduate Center of the City University of New York. She interrogates race, Black feminisms, AfroDigital/African American cultures and languages, and the politics of schooling with an emphasis on composition and literacies studies. She has taught high school with the New York City public schools/Coalition of Essential Schools, served as a writing program administrator, and worked as a teacher educator.

She has led numerous professional development projects on language, literacy, and learning and has published in Harvard Educational Review, Changing English, College Composition and Communication, College English, Computers and Composition, Reading Research Quarterly, Literacy and Composition Studies and more. Her first book, Vernacular Insurrections: Race, Black Protest, and the New Century in Composition-Literacy Studies won the 2015 James Britton Award and makes Black Freedom a 21st century literacy movement.

Her current projects focus on young Black women in college, Black Feminist/Afrofuturist digital vernaculars, and AfroDigital Humanities learning. Dr. Kynard traces her research and teaching at her website, "Education, Liberation, and Black Radical Traditions" (http://carmenkynard.org). Next semester, Dr. Kynard will be teaching an undergraduate course titled, "Word is Bond: An Introduction to African American Rhetoric."