Main Content
Courses
Spring 2021 Courses
10000-and 20000-level courses are listed here only if they have special topics. For a complete list of courses, see the TCU Course Catalog.
Spring 2021 Course Descriptions
Rima Abunasser
ENGL 20213.015: TR 9:30-10:50
ENGL 20213.635: TR 11:00-12:20
Core Categories: HUM, LT, GA
English Majors: Elective
Writing Majors: Elective
Ghanaian author, Ama Ata Aidoo, tells us that "[h]umans, not places, make memories." What does it mean, though, to remember one's life in the context of family, community, politics, and place? How is memory shaped by histories of individual or collective traumas such as colonialism and slavery? And, importantly, how can memory serve as a corrective or a challenge to dominant discourses rooted in systems of power and oppression? This semester, by working through four novels (in addition to various media, such as film, poetry, and song) this course will ask students to consider how literature by women from Africa and the Diaspora engages with these questions, challenging us to think about how this literature creates and recreates memory, self, and home. Themes considered will include sexuality, memory, race, decolonization, migration, nationalism, history, and diaspora.
Layne Craig
MWF 10am and 11am
Core: CA, HUM, WGST
English majors: Lower-division elective
Writing majors: Lower-division elective
In this class, students will look at examples in different media of the genres of utopia and dystopia, whose narratives so often revolve around issues of gender and sexuality. We will learn about the history of these two genres and the relationship between them, examine their characteristics and how different authors manipulate those, and look particularly at how gender, sexuality, reproduction, and related issues are treated in utopias and dystopias. We'll read works from authors including Margaret Atwood, Charlotte Perkins Gilman, Octavia Butler, and Kazuo Ishiguro; examples of visual media we'll view include the films Children of Men and Gattaca. Students will also have opportunities to look at YA dystopias and contemporary television shows as part of a short independent research project. Grades will be based on reading quizzes, 2 short answer exams, and two written assignments, one of which will have a presentation component.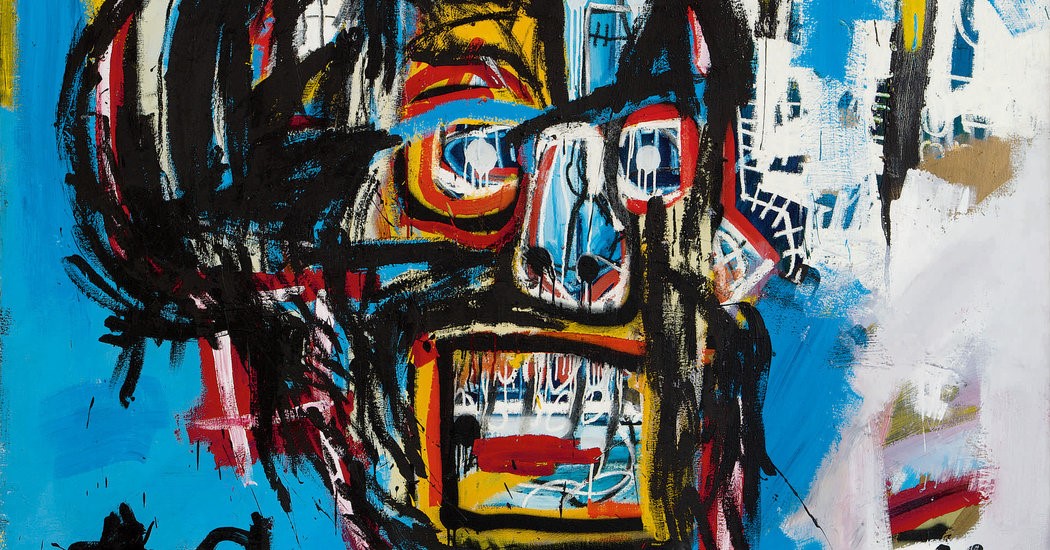 Brandon Manning
TR 12:30-1:50
Core: CA, HUM
English Major: Lower-division Elective
Writing Major: Lower-division Elective
This course will serve as a history of hip-hop and will focus on how the culture creates and responds to social, cultural, and political forms of resistance. We will read, watch, and listen to texts across different genres and forms. The course will begin by situating hip hop as a Black and Brown articulation of deindustrialization and post-structural movements and political landscapes of the late 20th century. We will pair songs, texts, and relevant cultural commentary alongside the political movements of the late 20th and early 21st century. We will think about these forms of sonic and visual resistance along race, class, gender, and sexuality. We will pay considerable attention to how Black women create space for themselves in a culture that routinely objectifies and marginalizes them. We will listen to albums like The Miseducation of Lauryn Hill and To Pimp A Butterfly. We will read books like Tupac Shakur's The Rose that Grew From The Concrete, Joan Morgan's When Chicken Heads Come Home to Roost: A Hip Hop Feminist Breaks it Down, Paul Beatty's Slumberland, and we will watch films like Spike Lee's Do the Right Thing and Rick Famuyiwa's Dope. We will examine the various themes and aesthetics of hip-hop in hopes to answer questions like: What is the potential for hip hop to still be a site of resistance when it is commercially successful? How are Black women reclaiming their bodies and their voices through hip hop?
Carmen Kynard
TR 11:00-12:20
Core: HUM, CSV
English Major: Lower-division Elective
Writing Major: Rhetoric & Culture
Word is Bond: The Present and Futures of Black Rhetoric
This course is designed to explore the critical discourse practices of African American activist groups, communities, performers, artists, and political leaders. We will examine persuasive strategies in multiple African American public texts (song, speech, rhyme, tweet, meme, painting, letter, essay, etc.) that have channeled and challenged the most pressing social issues of their time. As a classroom community, we will identify prominent voices, past and present, who constitute the tradition of Black rhetoric while also asking ourselves: how does Black rhetoric help us achieve more nuanced understandings of multiple Black experiences alongside alternative visions for racial-social justice? We will examine key themes in relation to the knowledges and communicative practices endemic to the freedom struggles of Black people in the Americas: educational activism, gender/sexuality/intersectional justice, the sacred-secular continuum, political economy, digital Blackness, and the history of Black Language. [For more, see www.funkdafied.org]
Jennifer Griffith
MW 2:00-3:20
Core: HUM, GA
English Major: Lower-division Elective
Writing Major: Rhetoric and Culture
This class explores writing AS technology with far-reaching ramifications for both the individual society and wider global community. As we move through the semester, we will consider our current knowledge economy and its reliance on both reading and writing. Computer literacy and technology make this economy possible, and we will consider the interconnection of literacy and IT that shapes our world, heightens the stakes and criteria for literacy, and amplifies voices in unique ways. Students will read works of fiction and non-fiction, including science fiction short stories and Chinua Achebe's Things Fall Apart. For non-fiction, they will read texts that look at the development of language as well as works of New Literacy Studies. We will also watch some films. Graded work will include regular reading and short writing assignments (such as textual responses), class participation, one exam, a group presentation, and a final research project.
Joseph Darda

MW 2:00–3:20 p.m., MW 3:30–4:50 p.m., MW 5:00–6:20 p.m.
Core: LT, HUM
English majors: lower-division elective
Writing majors: lower-division elective
"Baseball," Philip Roth wrote in 1973, "with its lore and legends, its cultural power, its seasonal associations, its native authenticity, its simple rules and transparent strategies, its longuers and thrills, its spaciousness, its suspensefulness, its peculiarly hypnotic tedium, its heroics, its nuances, its 'characters,' its language, and its mythic sense of itself, was the literature of my boyhood." Baseball had, he believed, made him a novelist. Gish Jen remembered, in a 2020 interview, how her immigrant parents had "performed being American by going to ballgames" and raised her with a "visceral understanding that baseball was America." Baseball had, they believed, made them American.
Roth, tongue in cheek, titled his baseball novel The Great American Novel. Jen titled hers The Resisters.
This course investigates the great American game through the great American novel. What does baseball, as the national pastime, tell us about the United States? What did it mean in 1846, when Walt Whitman, then a young editor at the Brooklyn Eagle, observed neighborhood kids engaged in a "certain game of ball"? And what does it mean now? How has it acted as a mechanism of exclusion and inclusion, empire building and independence? What has attracted novelists to it like no other sport? This course reads the nation––with its lore and legends, its characters, its language, and its mythic sense of self––through the baseball novels of Roth, Percival Everett, Gloria Naylor, Chad Harbach, and Jen.
David Colon

TR 2:00-3:20
Core: LT, HUM
English majors: lower-division elective
Writing majors: lower-division elective
This course is an introduction to writings of diverse genres and historical periods by Hispanic and/or Latinx writers from what is now the U.S.A. Latinx literature will serve as the primary readings for students to engage and examine key concepts of literary criticism and cultural history. Our readings, discussions, and writings will cover issues relevant to a long span of greater American history, from precolonial indigenous intellectual traditions to intersectional identities prominent in 2020 society, e.g. Afro-Latinx culture, queer Latinx community. Our readings and assignments are geared towards developing the critical thinking skills, vocabulary, and sensitivity necessary to both achieving competency in university-level discourse in literature and the humanities; and engaging responsibly and constructively in present-day conversations about culture, ethnicity, and citizenship in all its forms (e.g. cultural, global, legal).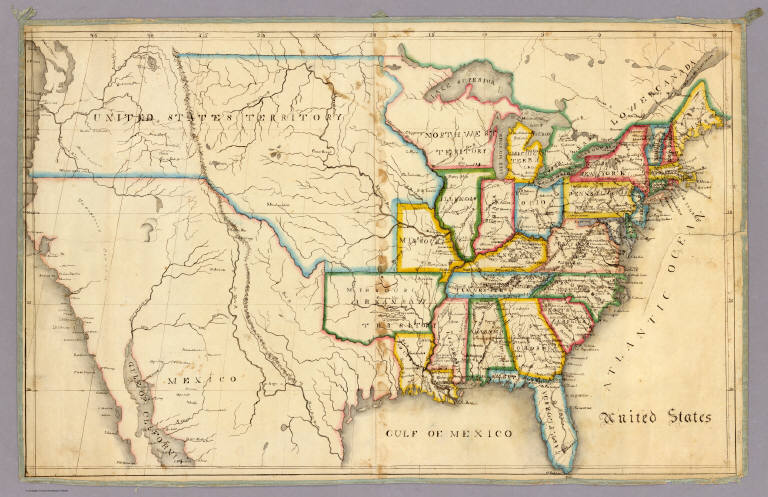 Theresa Gaul
TR 3:30-4:50
Core: LT, CA, HUM
English majors: American Literature, Early Lit & Culture
Writing majors: Literary & Language
This course surveys American literature from 1620 to 1865. In order to think about the various challenges this task presents, we will consider various answers to the question, "What is American literature?" We will survey the recognized canon of American literature, read diverse genres authored by Native American, African-American, Anglo-American, male and female writers, and pay special attention to the writings emerging from encounters brought about by colonialism and slavery. The textbook will be an anthology of American literature. Requirements are active participation, leading of class discussions, essay exams, and a research and archival recovery project.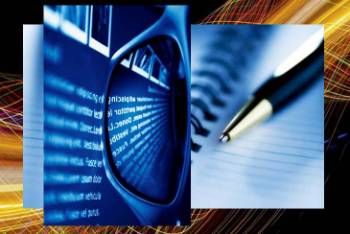 Brad Lucas

MWF 11:00 - 11:50AM
Core: WEM
English majors: Writing
Writing majors: Design and Editing/Digitally Intensive
Technical writers do challenging work to make life easier for others. They strive to communicate complex information clearly. At its core, technical writing relies on the fundamentals of rhetoric, with a focus on purpose, audience, content, and style. However, it pays special attention to [1] meeting a text-user's needs for navigating, understanding, and retaining information and [2] reflecting an organization's identity, ensuring its reliability and responsibility while meeting its ethical and professional standards. This course is designed as an introduction to technical writing, with additional preparation for CPTC certification through the Society for Technical Communication (see www.stc.org). It also serves as a Digital Culture course for the Digital Culture and Data Analytics Minor at TCU.
In this course, we will focus on generating content through primary research, distilling it from secondary sources, arranging it for diverse genres and media, and presenting it with attention to visual design and verbal delivery. We will practice editing text for concision and clarity, revising prose to meet genre and style expectations, and using industry standards to organize content for multiple delivery systems. We will use Richard Johnson-Sheehan's Technical Communication Today to guide our learning about written and visual communication; reviewing and editing; project planning and analysis; content development and management; and organizational design and production delivery. We will develop both individual and collaborative projects ranging from traditional print reports to coded texts designed for a range of users and uses. Throughout the course, our projects will focus on ethics and equity, access and inclusivity, and a mindset for cultural proficiency.
In our increasingly complex world, technical communicators are needed almost everywhere. No matter what life path you pursue, this course will further develop your rhetorical skills, extend your engagement with digital media, and expand the range of your own writing to help meet those needs, whenever and wherever you might find them.
Alex Lemon
Day time MWF 1:00-1:50
Core: WEM
English majors: Writing
Writing majors: Creative Writing
Is there any real truth in nonfiction? Are first-person stories and autobiography the same thing? What makes a piece of creative nonfiction worth reading? What is creative nonfiction, anyway? Through readings and weekly writing assignments, we will engage these and many other questions. The goal of this course is to help you grow as a writer of creative nonfictions. Students will spend one half of class time reading and analyzing creative nonfiction using contemporary and historical writing as our models. We will spend the other half of our time with the new work of class members, energizing and supporting one another. Requirements include weekly writing assignments, journaling, daily reading and peer workshopping, regular attendance and thoughtful participation.
Carrie Leverenz
TR 14:00-15:20
For WRIT majors, this course fulfills the Rhetoric & Culture requirement.
For ENGL majors, this course fulfills the Theory requirement.
CORE: CA, WEM
With the advent of social media, the old quip that "everyone's a critic" is truer than ever before. With a trending post or tweet, seemingly anyone can influence public opinion about the latest cultural event, consumer product, or political figure. At the same time, most media outlets take seriously the responsibility not only to report the news but to shape what their readers think about it through the publishing of commentary. And then there are the public intellectuals—literary writers, academics, and other professionals—who seek to share their thinking with a wider audience by writing about issues of public concern for readers of mass media publications.
In this class, we'll explore the role critics play in shaping (our views of) culture, focusing especially on how the position (physical, material, socio-cultural) a critic writes from affects both the commentary they write and the responses they receive. In addition, we'll reflect on where our own views of cultural practices (i.e., entertainment, leisure activities, the arts, politics) come from, giving special attention to how our response to commentary is constrained by our own (physical, material, socio-cultural) positions. Finally, we'll consider how the production and consumption of cultural criticism from a wide variety of perspectives complicates the idea of a shared culture.
Our discussion of cultural criticism will be framed by several key rhetorical concepts, from Aristotle's ethos to Burke's identification to feminist rhetorical concepts such as positionality and rhetorical listening to critical race theory's counterstory. Since culture—and cultural criticism—is everywhere, many of the examples we'll explore will be drawn from your interests and current events. Some possibilities include writing by columnists like Lindy West, Roxane Gay, Ta-Nehisi Coates; podcasts like "Dolly Parton's America" and Phoebe Robinson's "Sooo Many White Guys"; and late-night comedy shows including Samantha Bee's Full Frontal, The Daily Show with Trevor Noah, and Stephen Colbert's The Late Show.
Projects in the class will include 1) a Personal Cultural Criticism Inventory and Analysis 2) a Rhetorical Case Study Analysis with presentation and 3) cultural commentaries written by you.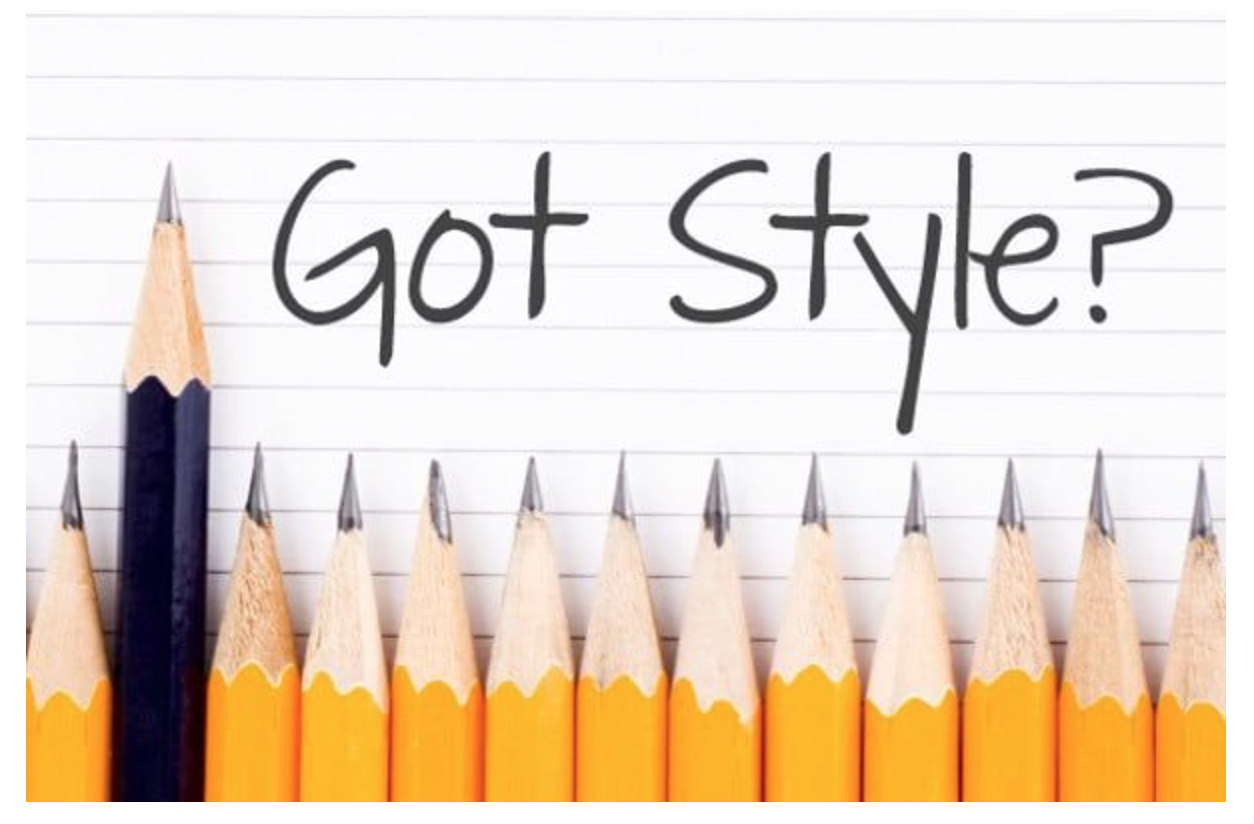 Sharon A. Harris
TR 12:30-1:50 pm
Core: WEM
English majors: Writing
Writing majors: Rhetoric and Culture
The course "Style" offers writers the opportunity to conduct intensive study into why we consider some sentences, some words, some lines so powerful that we slow down and re-read them. What is the source of power in language that stops our breath? That makes us text the line to a friend. That makes us put a mark in the margin so we can return again to copy and fall in love with a piece of written magic. How can such magic be conjured? A study of style means probing the idiosyncrasies of well-known writers and sometimes to imitate them. Equally fun is experimenting in one's own writing with shapes of sentences, pacing of details, even playing with punctuation. Do we change our style like we change our clothes with the season? Or might style depend upon the occasion and genre of the writing? Our textbooks include Queneau's Exercises in Style, the newest collection of The Best Science and Nature Essays, and Kolln and Gray's Rhetorical Grammar, as well as a variety of other irresistible publications. Assignments will include short exercises in stylistic moves, an analytical interpretation, and presentations of translating from one style to another.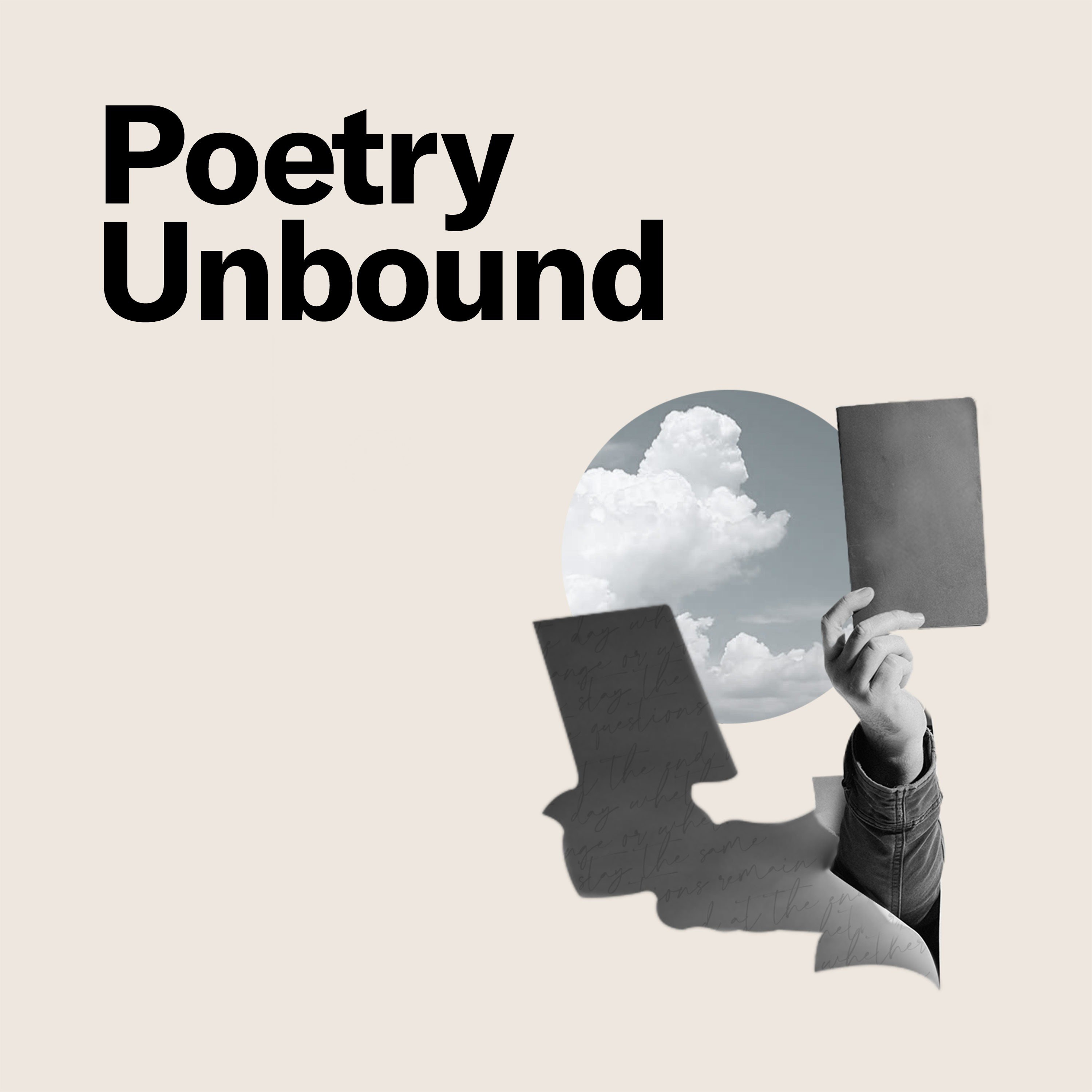 Curt Rode

TR 12:30 to 1:50
Core: WEM
English majors: Writing subcategory
Writing majors: Creative Writing subcategory
English 30353 is a poetry-writing workshop for students with some experience in creative writing and a genuine interest in the genre of poetry. The poetry produced by classmates will comprise the bulk of the required reading, though students should come willing to discuss and critically assess a diverse range of historical and contemporary models. Success in the course will be measured by the quality of the student's work in preparation for the Course Portfolio, by the ideas engaged and developed in critical exercises, and by the student's contribution to class workshop and discussion.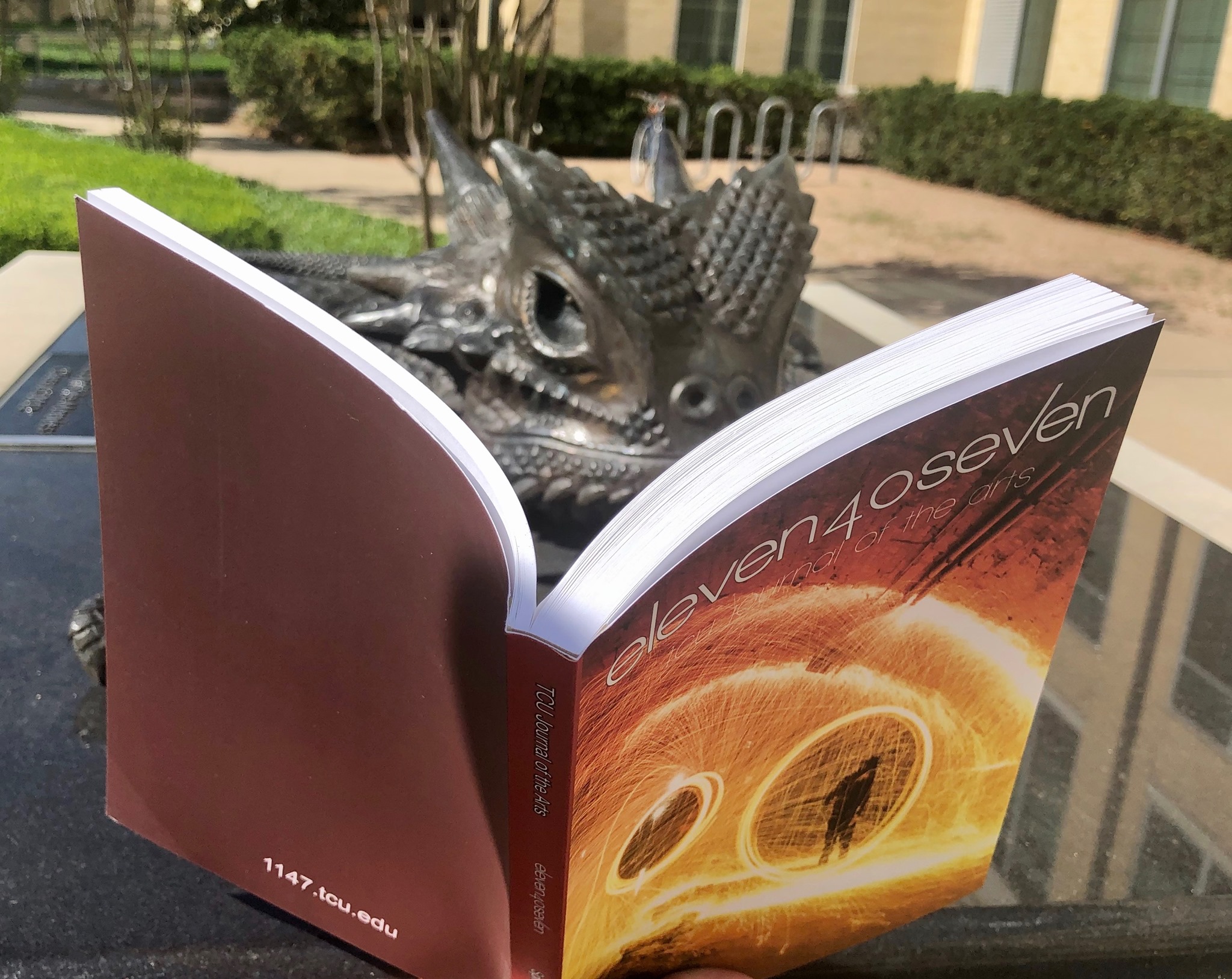 Chantel L. Carlson

M 2-3:20
Core: N/A
English Majors: Elective
Writing Majors: Internship
This 1.5 credit-hour course is for students with an interest in literary magazine publication and basic web design. Students in the course will work in every stage of the production of the semester's print issue of eleven40seven, TCU's undergraduate journal of the arts, and its web edition (www.1147.tcu.edu). Specifically, students will gain knowledge of and experience in (1) the history and purpose of the student literary magazine, (2) the selection, editing, and proofing of the semester's submissions, (3) the journal's print layout and the design of the issue's web edition, and (4) the distribution and promotion of the completed issue. Students will also receive, as needed, practical software training. The course may be repeated for credit.

Chantel L. Carlson

W 2-3:30
Core: N/A
English Majors: Elective
Writing Majors: Internship
This 1.5 credit-hour service-learning course is intended for students with an interest in basic book publication and web design, as well as community outreach. Students in the course will be working directly with the Women's Center of Tarrant County, listening to and collecting stories about why people come into this field of work. Their stories will be collected and compiled as a series of monologues in a chapbook; this may require time spent "on site." Students will gain knowledge of and experience in (1) the history and purpose of monologues as a form of dramatic storytelling, (2) the collection, selection, editing, and proofing of participants' stories, (3) the design of the chapbook's print layout, and (4) the distribution and promotion of published chapbook. Students will also receive, as needed, practical software training. The course may be repeated for credit.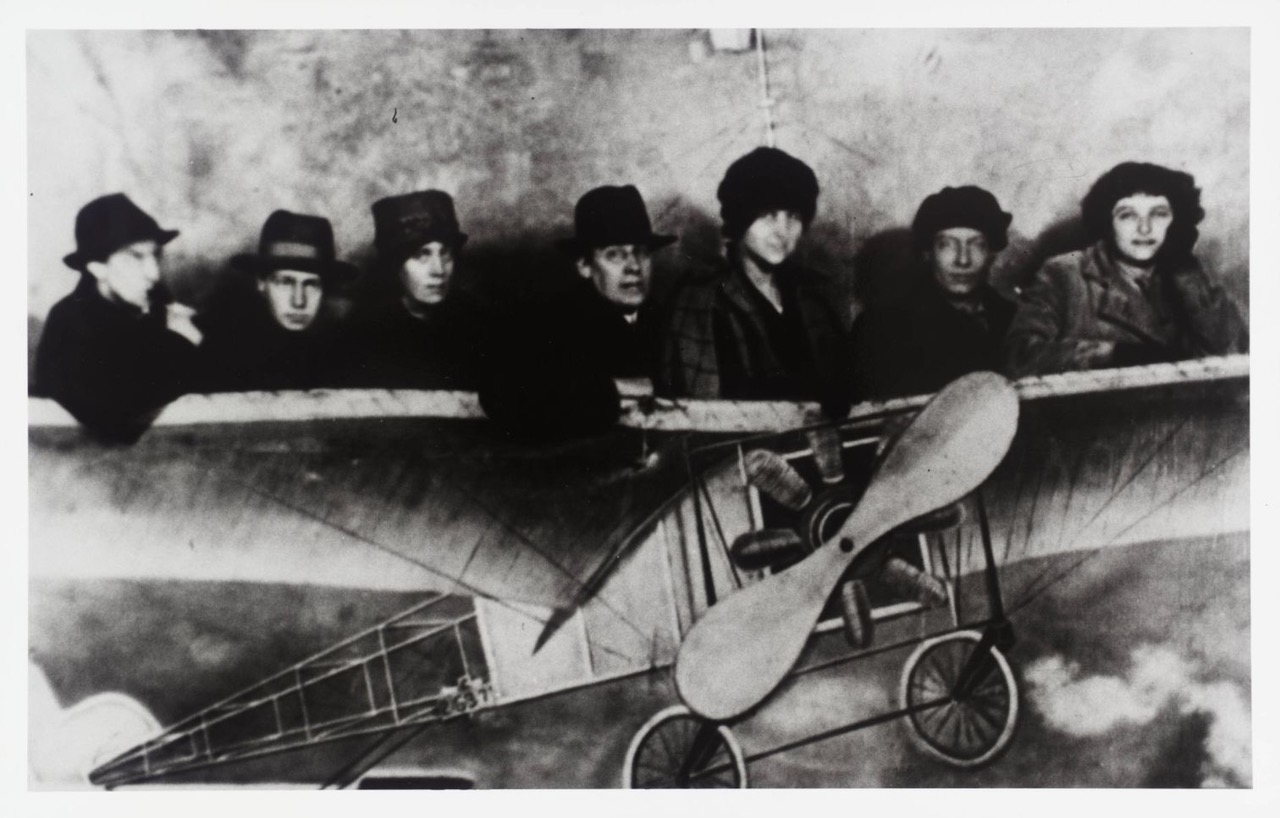 Layne Craig
MWF 1:00
Core: LT, HUM, WEM
English majors: British Literature
Writing majors: Literary and Language
In this class, we'll study the British artistic circle known as the Bloomsbury Group, made up of writers including T.S. Eliot, Virginia Woolf and E.M. Forster, artists Roger Fry and Vanessa Bell, and cultural figures like economist J.M. Keynes. This group worked to remake British literature and culture along new, modern lines, and their influence continues to be felt today, particularly their boundary-pushing representations of sexuality and gender identity. We'll examine literature in a variety of genres produced by Bloomsburyans, paying particular attention to the ways in which the history of sexuality in the early twentieth century both shaped and was shaped by these writers' work. This class will be discussion-based, and assignments include online reading quizzes, exams, a research project, and a creative digital project.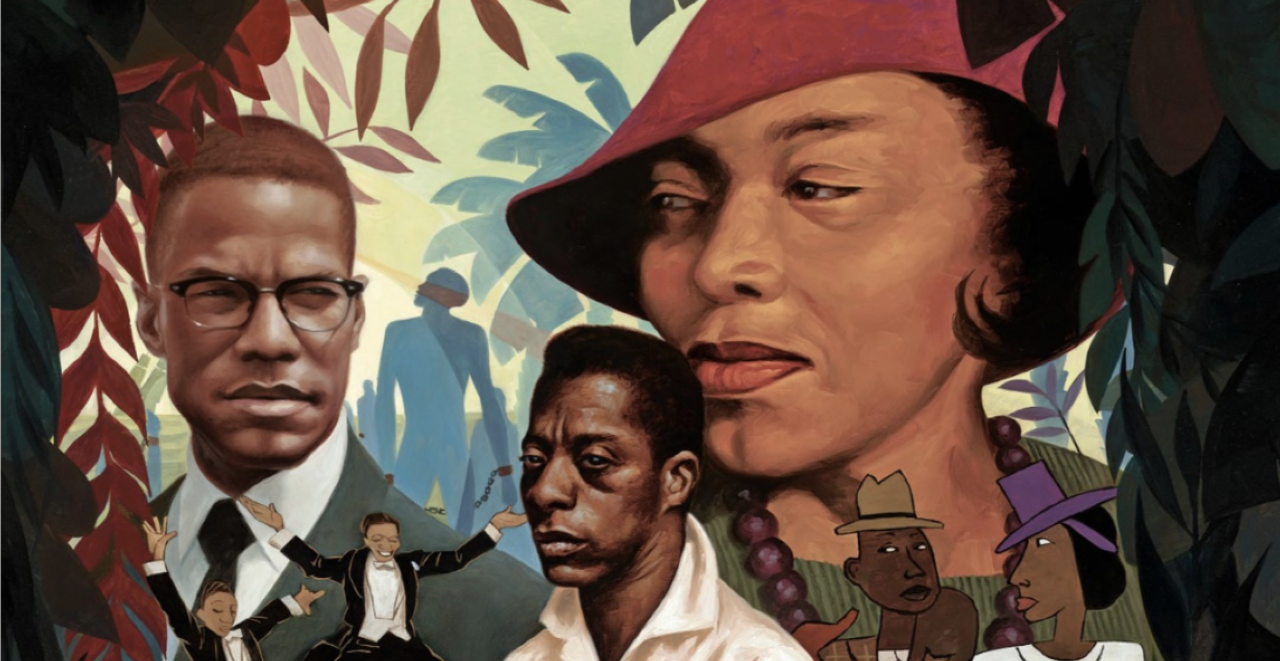 Brandon Manning
TR 9:30
Core: CA, LT, HUM
English Major: American Literature, Global & Diasporic Literature
Writing Major: Literary & Language
This course will survey African American literature from the peculiar institution of slavery to the present. We will move in chronological order as we think through themes, tropes, and aesthetic choices of writers during the Antebellum period, Harlem Renaissance, Jim Crow, Black Arts Movement, and this Post-Civil Rights contemporary moment. We will examine the role of race and racism as well as the vestiges of slavery as we situate literature as an imaginative process by which writers represent, respond, or create alternatives to living in a country that as W.E.B. Du Bois asserts situates blackness as a problem. We will look to seminal figures like Harriet Jacobs, Booker T. Washington, Zora Neale Hurston, Gloria Naylor, and contextualize these figures within their historical moment while thinking about literary and cultural reverberations of their work in the present. We will engage different genres and mediums as we seek the answer to questions such as: What is African American literature? To what extent is African American literature bound to social constructions of race and racism? How have representations of blackness evolved alongside (or outside) the country's long (often glacial) march towards freedom and justice?
David Colon

TR 11:00-12:20
Core: N/A
English majors: American Lit, Global & Diasporic Lit
Writing majors: Literary & Language

This course begins with close reading of primary historical texts crucial to understanding traditions and circumstances of modern Mexican culture, followed by a study of Mexican American cultural production and critical theory. That will focus will be attuned to the emergent intellectual consciousness that enabled a new vocabulary for examining the cultures, experiences, languages, and literatures of communities along the U.S./Mexico border (what some call Greater Mexico), affecting emergent forms of art, theory, and politics as well as re-envisioning the legacies of cultural pioneers. This course will focus on Mexican American cultural production in the context of an interdisciplinary conversation, drawing on scholarship and ideas relating to religious studies, feminism(s), cultural studies, film studies, history, and literary theory. Textual sources will be prioritized. Spanish proficiency is not required.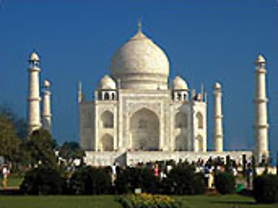 Mona Narain
MWF 11-11:50 am
Core: HUM, CA and GA
English majors: Global and Diasporic Literature
Writing majors: Literary & Language
This course invites its participants to explore the culture of modern, post-independence India through the lens of selective, outstanding pieces of literary writing. The texts of the course will focus on India's long experience and struggle with colonization and religious diversity to understand the heritage and crises of modern, cosmopolitan India. Therefore, the course will use literature as a focal point but also include readings on Indian history, religion, and philosophy. Through its exploration of Indian culture, the course asks students to see that human nature all over the world is significantly shaped by specific historical events and cultural practices. It is these specifics that account for the uniqueness of global cultures and individuality. On the other hand, by reading Indian texts in English, the course also emphasizes language's ability to transcend cultural particulars and demonstrate how language and literature can be a means of finding points of commonality with another culture. The course's goal is not only to give students a chance to examine another culture but also to compare it to their own. The course will be conducted in a combination of lecture and discussion. Anticipated assignments include class participation in every class, quizzes, current events report, papers, and exam.
Anticipated Texts for the Course (These may change a little):
Rushdie, Salman Midnight's Children
Roy, Arundhati. The God of Small Things
Adiga, Aravind The White Tiger
Bhagat, Chetan Five Point Someone: What not to do at IIT
Nair, Mira. Monsoon Wedding (film)
Wilkerson, Isabel Caste: The Origins of Our Discontents (select chapters)
Additional Selected Readings will be available on D2l in .pdf format and will include readings on Indian poetry, history, religion, and philosophy.
Bonnie Blackwell
W 6:00-8:40 pm
English majors: Theory
Writing majors: Rhetoric & Culture
This course teaches analytic approaches to film by introducing students to humanities-based film criticism. Consistent with the English department's mission statement, to "engage students in both the production and critical understanding of a wide range of texts in English in keeping with our commitment to writing as a mode of humanistic inquiry, expression, and persuasion," this course looks at films as texts to decode and explore cultural meaning, but also to draw applicable connections to print culture and literature. By engaging subjectivity through several disciplinary lenses--philosophy, Marxist and Freudian theory, feminist analysis, and studies in "race" and culture--this course challenges students to view, interpret, analyze, and critique films as part of the humanistic tradition. There is no required textbook (all readings are pdfs in d2l) but you must have a Netflix and Amazon prime subscription to view the films for this class.
Jason Helms
MWF 10:00-10:50
Note: English majors/minors may not enroll in this course without special permission.
This course introduces Writing majors and minors to a sustained, long-format research project over the course of the semester. Students will examine and practice disciplinary conventions in the context of future career possibilities and/or graduate school by also preparing a professional portfolio designed for an external audience.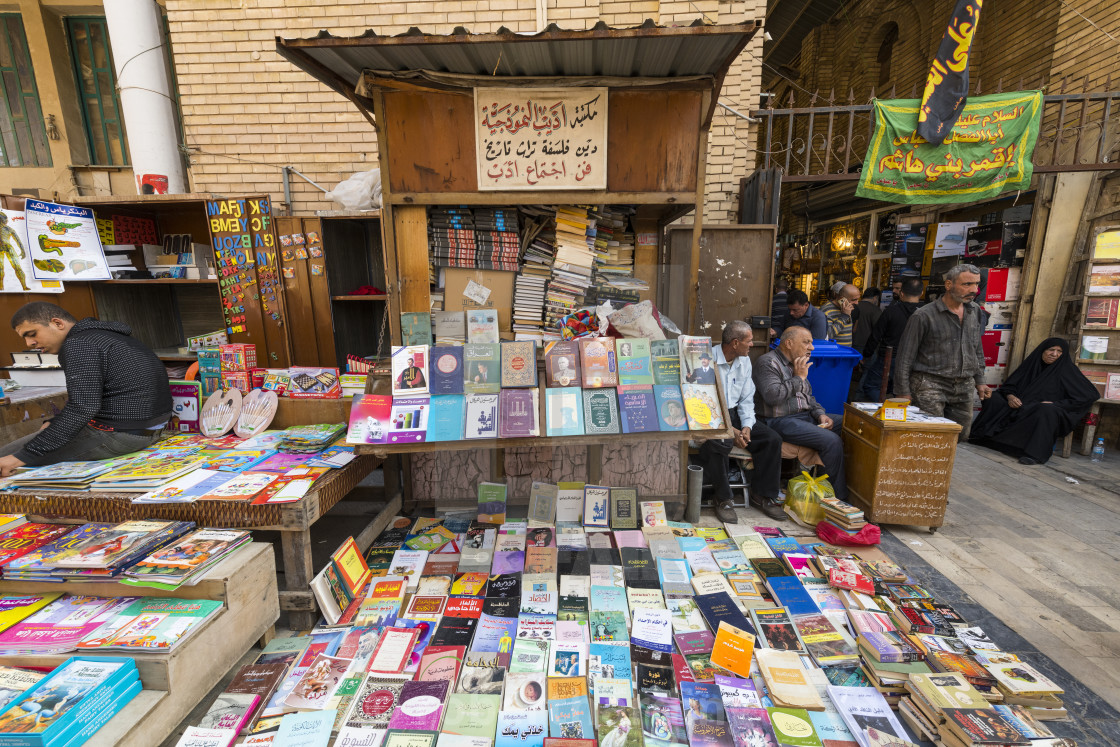 Rima Abunasser

MW 2:00-3:20
Core: HUM, LT, GA
English Majors: Global Literature
Note: Writing majors/minors may not enroll in this course without special permission.
In this course, English majors and minors will discuss and examine the practical and professional aspects of the English major while working closely with contemporary literature from the MENA region (Middle East and North Africa), also referred to as the SWANA region (Southwest Asia and North Africa). This course also introduces English majors and minors to a sustained, long-format research project over the course of the semester. In this section of 38033, we will discuss the literary traditions of the modern Middle East and North Africa, with a focus on works written in Arabic, Hebrew, Kurdish, as well as English and French. We will closely examine how this literature communicates the various issues and questions the writers and their characters confront: What role does the religious, ethnic, racial, and linguistic diversity of the region play in this work? How does tradition – religious, ethnic, regional – inflect modern texts? What is the relationship between politics and aesthetics? How does the tension between Eastern and Western influences inform MENA cultural production? In-class activities will include discussion, workshopping student writing, and practice with portfolio design and other post-graduation planning skills. In their writing projects, students will synthesize interdisciplinary research with the close reading of literary texts in order to make arguments about the meanings, contexts, and relevance of assigned readings.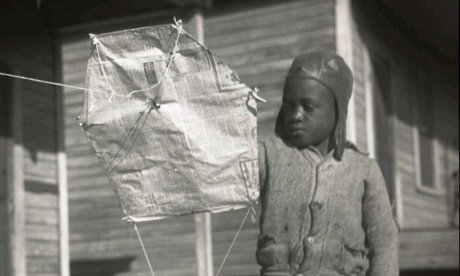 Matthew Pitt

TR 2:00 - 3:20
Core: WEM
English majors: Writing
Writing majors: Creative Writing

Creating ideas for fiction may seem to be a private matter. But the process of cultivating those ideas into credible worlds, or crafting sentences into the best and fullest versions of themselves, can benefit from multiple voices. In this class we will respond to impromptu writing prompts, as well as more developed student stories or chapters: spotting spark, and then imagining ways to kindle it. We will discuss and present published fiction, pinpointing the indelible craft choices that enrich it. We will examine story cycles, where one narrative's characters and settings reappear in a second story, or throughout an entire book. We will also read about, and hear from, writers describing the stories behind their own stories: the paths in revision taken to jumpstart stalled drafts. Sharing these varied solutions—conducting more research; embracing risk; working in a form or voice unfamiliar to your own—will aid your work, and its own eccentric path from crawling to soaring.
Joddy Murray
Day/time TBA
English majors: Writing
Writing majors: Internship
Students with 60 credit hours and a Writing/English GPA of 3.0 or CUM GPA of 2.8 can receive workplace experience (and, depending on agency policy, sometimes a stipend) from companies or agencies in publishing, advertising, grant writing, web writing, or other fields. Duties are arranged to fit each student's schedule, and work opportunities may include research gathering, editing, social media/web authoring, or document production. Students will produce a writing portfolio at the end of term. Students need to work a minimum of 8 hours a week during the semester to receive three hours of credit. This course may be repeated once for credit.
NOTE: Students should plan to meet with the internship coordinator the semester before the one in which they'll be enrolled in the course. Students are responsible for setting up their own internships. Some internships are competitive, and some require applications 6 weeks-6 months in advance. Each agency may have only 2 interns per semester. Internships for fall semester must be confirmed by the first Monday in August and internships for spring by the end of fall finals week.
Interested students should read through internship procedures and agency contacts on the English department website. Further information available from the Internship Coordinator, Dr. Joddy Murray.
Ariane Balizet
TR 9:30-10:50
Core: WEM
English Majors: British Literature, Early Literature and Culture
Writing Majors: Literary and Language
What can literature do for us in times of social isolation? How does beauty persist in the face of death? How does disease intersect with privilege, politics, and art? How might cultural histories of contagion help us understand life in a pandemic? This course examines works of poetry, prose, and drama from the English Renaissance through the lens of plague. Focusing on literature produced during the "plague years" (1592-3, 1603-1611, 1664-1666), this class examines the relationship between pandemic and literature in the broadest sense, from metaphors comparing falling in love to "catching the plague" to the material consequences of closing the London playhouses to prevent disease. We will also consider how periods of plague shaped Renaissance literature in terms of aesthetics and form. Although not every text we will study depicts disease, we will use the timely concept of literature in the time of pandemic as a framework to understand life and art in Renaissance England. Indeed, we may be living in a time of unique harmony with the Renaissance in England, and studying plays and poetry with this in mind can help us develop new and relevant interpretations of early modern literature.
Readings may include works by William Shakespeare, Ben Jonson, Thomas Dekker, and Giovanni Boccaccio, among others. Assignments include reading quizzes, online threaded discussions, and two essays.
Gabrielle Kirilloff
MWF 9:00-9:50
Core: HUM, LT
English majors: American Literature
Writing majors: Literary & Language
This course will focus on women authors who were writing from 1865 to the present. We will examine works ranging from Charlotte Perkins Gilman's short story The Yellow Wallpaper (1892) to Anna Anthropy's video-game Dys4ria (2012). Over the course of the semester, we will explore the web of historical, biographical, and cultural contexts that surround several pieces of women's writing, with a focus on making connections to the present. The authors we will read represent a diverse set of experiences, styles, genres, and opinions. This class will be discussion based; a primary goal of this class is to help you develop your critical and close reading skills. You will need to formulate and share your own opinions about the works we read.
Joddy Murray
TR: 11 am - 12:20 pm
Core: n/a
English Majors: Writing
Writing Majors: Design & Editing, Digitally Intensive
In this course, you will explore the topic of sound as well as author multimedia texts intended for audio consumption. Products for this class will be audio texts intended to be flexible enough for several different audiences. You will produce a variety of products, including a podcast, that explores the different ways sound expresses and communicates meaning to a listening audience.
Rima Abunasser

W 9:00-11:40
This is a required course for graduate students pursuing the Certificate in Women and Gender Studies at TCU, which aims to provide grounding in the history of feminist theory, from the early modern period to the present. This interdisciplinary colloquium will also introduce students to the current state of the field of feminist theory, with special emphasis on the intersectionality of issues of gender, sexuality, race, religion, and nation. Students will also have opportunity to link this interdisciplinary overview to their own specific disciplines, and to compare the state of feminist theory across the disciplines of the students enrolled in the class. This semester the course is cross listed as BRIT 90003.