Main Content
Announcements
John F. Weatherly Professor of Religion Dr. Antoinette DeNapoli has been selected to participate in the Women in Buddhism: Religion, Politics, and the Arts 4-week residential institute program beginning June 5, 2023 at the East-West Center campus in Honolulu, HI. Made possible in part by a major grant from the National Endowment for the Humanities, this multidisciplinary program will explore the evolving relational agencies of women from the origins of Buddhism into the modern era through deep and context-rich engagement with key traditions, practices and primary texts. The program is designed to meet the needs of undergraduate educators addressing issues of diversity at the intersections among religion, gender, power, globalization and cultural pluralism.
Dr. DeNapoli notes: "This fellowship offers me the opportunity to engage scholars across disciplinary fields seeking to bridge teaching and research about Asian religious cultures, such as Buddhism, with the study of gender, ethnicity, class, sexuality, language, and politics, to understand the role of religion on women's lives, their struggles to live as they see fit, and the strategies they develop to unlock innovative opportunities for women's authority and greater freedom. I plan to use the fellowship to organize in consultation with the other participants a collaborative book project and symposium that focuses on the challenges of teaching about Asian religions in higher education, while providing tools for instructors to use in the classroom to enhance student learning and global and cultural awareness."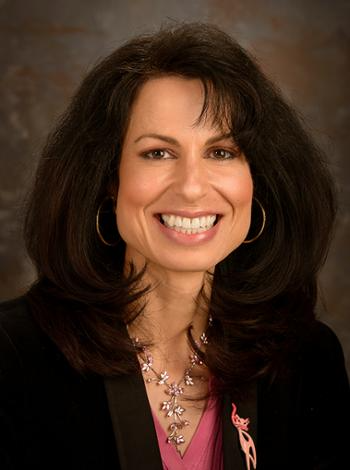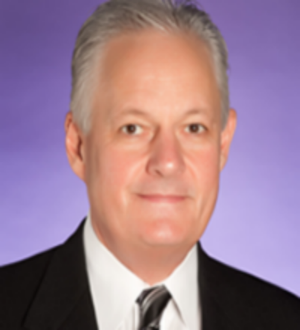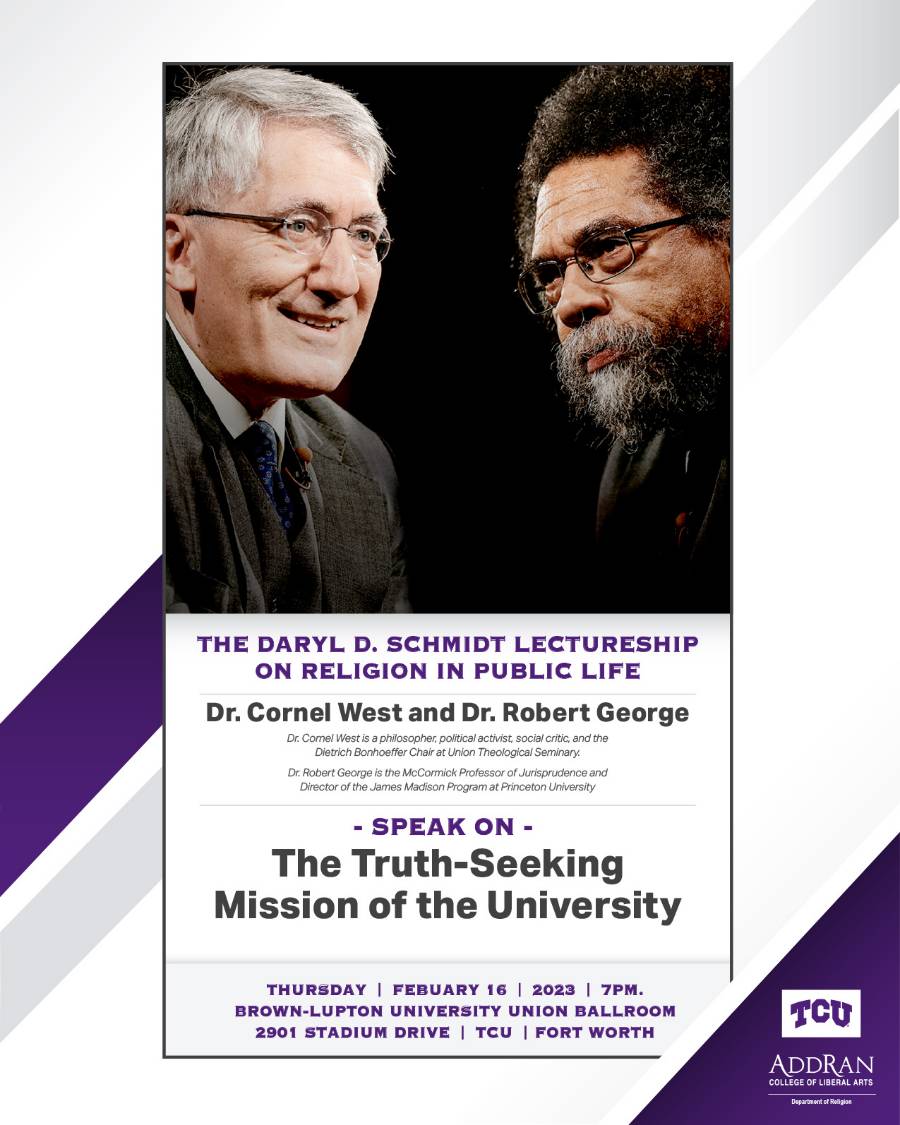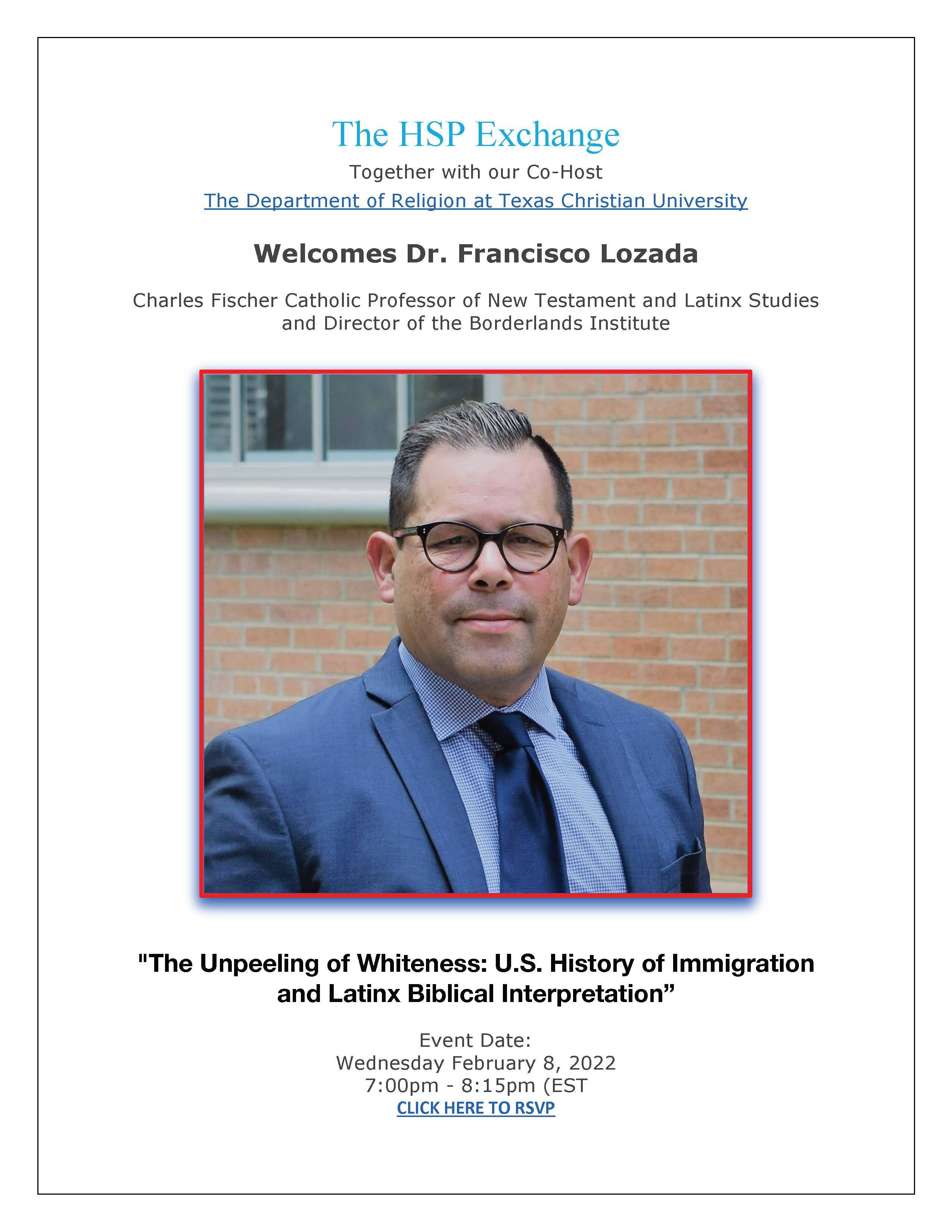 https://magazine.tcu.edu/winter-2022/david-moessner-bible-translation/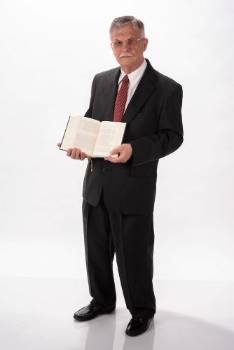 With generous assistance from the Religion Department's Jane Armstrong Furche Fund, five TCU Religion majors studied religion in Rome for three weeks in May. The course, "Rome, Religion, and Christian Origins," was led by Religion professors Jan Quesada and Patricia Duncan and had a total enrollment of twenty-two students from across the disciplines.
An award rooted in excellence, The Sandra Brown Excellence in Literary Fiction Scholarship (ELF) was established in 2008 to provide a full tuition scholarship to a talented TCU student writer who demonstrates both academic achievement and significant potential as a fiction writer. The scholarship was created in honor of TCU alumna and best-selling novelist Sandra Brown.

TCU's 2022 ELF Scholarship recipient, Lily Margaret Greenway, is a rising junior who is an English and religion double major, as well as a member of the John V. Roach Honors College. From Little Rock, Arkansas, Greenway is focused on becoming a professional author and hopes to be published before she graduates from the university.

The ELF Scholarship is one of TCU's most prestigious academic awards, and this past year a large number of applicant portfolios was submitted, making judging quite difficult, said Dan Williams, who helps with the applications process. Ultimately, both the internal and external judges gave Greenway the top ranking. Williams, who is also the TCU Honors Professor of Humanities and director of the TCU Press, said, "A talented and dedicated writer, Lily Margaret is exactly the kind of student Sandra and Michael Brown had in mind when they endowed the scholarship."

ELF Scholarship applicants must be an English or writing major and submit a portfolio of 50 to 75 pages. The portfolio must include an example, or examples, of the student's original fiction, a reflective introduction that discusses the student's writing, goals and interests, and two letters of recommendation. Once awarded, the recipient must maintain a 3.0 GPA and remain active in TCU's literary culture.

For the ELF application, Greenway spent significant time looking for something to best represent her writing. She eventually settled on a section of one of her completed novels that details a dystopian North America where citizens rebel against a restrictive government until all structures shatter.

Greenway noted that when she first learned of the ELF Scholarship during her senior year of high school, she was determined to apply. "I wanted to attend college to sharpen my skills as a creative writer," she said. "I have a deep TCU legacy in my family, and my heart was here long before I showed up on campus two years ago."

Greenway hopes to publish her first novel before completion of her undergraduate degree. After graduating, she intends to pursue a graduate degree in English at TCU.

The deadline to apply for the next ELF Scholarship will be in early December 2022. For further information regarding the scholarship or to learn about previous winners, please visit elf.tcu.edu.

The author of over 80 novels, more than 70 of which have appeared on the New York Times best-seller list, Sandra Brown has sold about 80 million books. She was a 4.0 English major at TCU and later received an honorary doctorate from the university and was elected to the Texas Literary Hall of Fame.
The Department of Religion, working with partners from Brite Divinity School and in collaboration with the Jewish Federation of Fort Worth and Tarrant County and the Dallas Holocaust and Human Rights Museum, will present the Hate, Holocaust, and the Search for Humanity Symposium, a series of events across March 31, April 4 and April 5 concerning the Holocaust and antisemitism. Programming is affiliated with the Green Honors Chair program.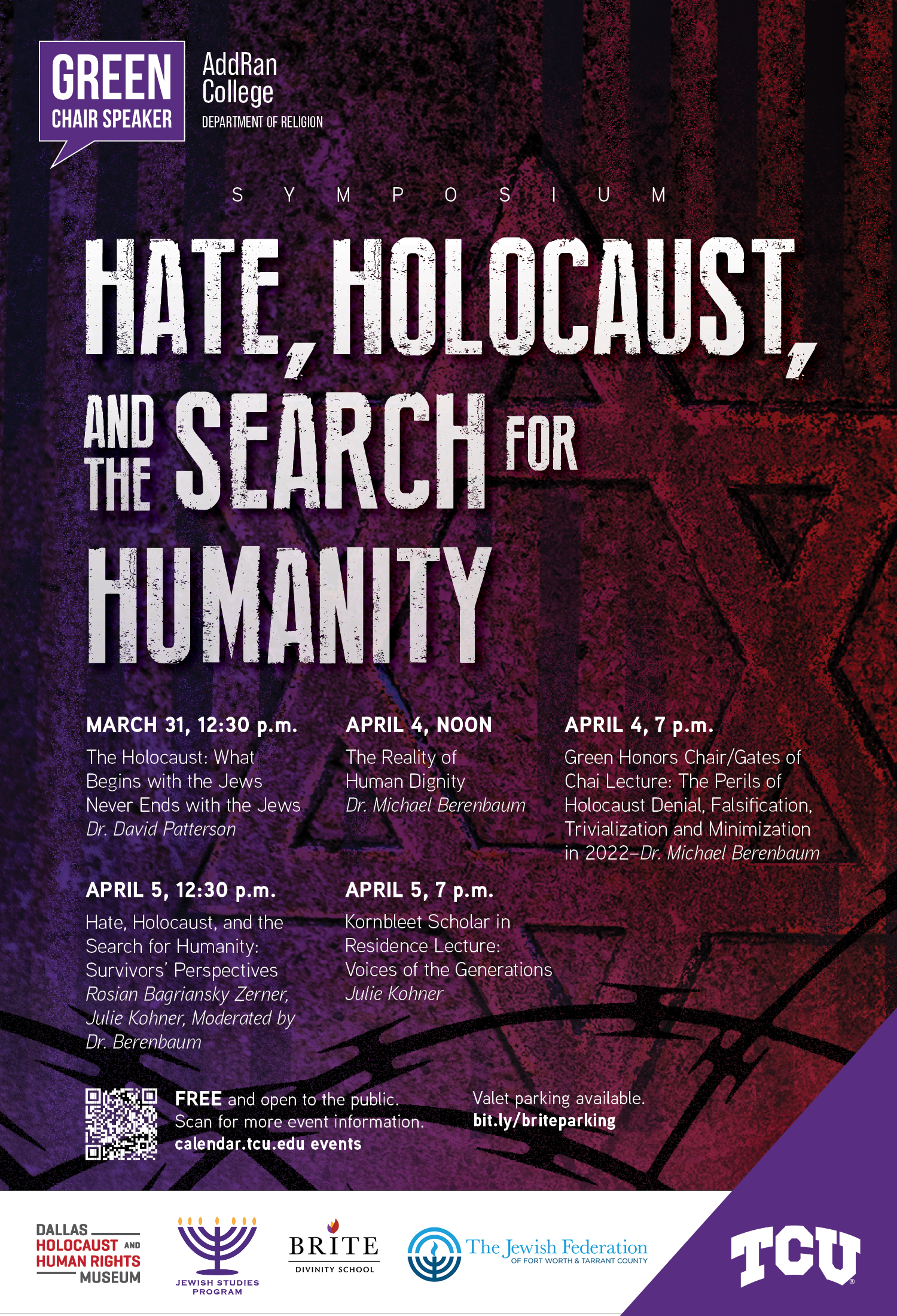 Across the three days, five events will feature lectures and panels from scholars of antisemitism, Holocaust historians, a daughter of a Holocaust survivor and a Holocaust survivor.
"Antisemitism manifests in new ways but always to the same effect, pushing Jews to society's margins. Our program helps TCU live its mission to educate ethical leaders who can combat this insidious truth," said TCU Dean of Admission Heath Einstein, who is on the committee overseeing the events.
"This Symposium will give us the opportunity to listen, learn and educate ourselves not only about the Holocaust, but to better grasp what has and can result from unchecked hatred. It is my fervent hope that it will cause us to strive to prevent hatred and bias toward groups of people from becoming accepted or the norm," said Howard L. Rosenthal, Associate Director of the Jewish Federation of Fort Worth and Tarrant County. "By adding to our knowledge through programs such as this Symposium, it is my desire that we can start to better understand that hate is often manifested out of ignorance and anger or some misguided fear of a threat to our own existence," he concluded.
"To me, learning about the Holocaust is much more than an academic endeavor. We can only confront hate when we remember what a terrible price humanity had to pay for it," said Ariel Feldman, Ph.D., Rosalyn and Manny Rosenthal associate professor of Jewish Studies and Director of the Jewish Studies Program. "I look forward to the reflections of our guest speakers and the stories of the Holocaust survivors, so that I can learn more about what it means to be a better human being after the Holocaust," Feldman concluded.
The Cecil H. and Ida Green Honors Chair program brings scholars and artists of national and international stature to campus for short residencies to stimulate new ideas, enrich intellectual exchange and nurture relations with surrounding communities.
Schedule of Events
Valet parking will be available. Register: bit.ly/briteparking
The Southwest Commission on Religion Studies honored professor of religion David Grant, Ph.D. with the 2021-2022 John G. Gammie Award, which is awarded annually to a scholar in the region who is recognized by their peers nationally or internationally for the quality and importance of their work. Winners receive a $1,250 prize.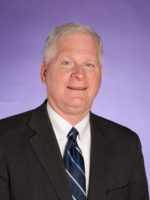 Grant received a B.A. (1972) from Austin College, an M.Th. (1976) from Southern Methodist University, and an A.M. (1980) and a Ph.D. (1981) from Harvard University. He has served on the faculty of Texas Christian University for forty-one years, where he has taught courses in Christian theology, philosophy of religion, religion and science, and introduction to the Bible. He directed the University's Honors Program from 1988–94, served as department chair from 2005-2011, and has been recognized with numerous teaching awards, including the Honors Program Faculty Recognition Award in 1995, given by the honor students to a faculty member "for outstanding contributions to the intellectual life of the University." He was also the recipient of the 2002 T. A. Abbott Award for Faculty Excellence, awarded by the Division of Higher Education of the Christian Church (Disciples of Christ) to an outstanding teacher in Christian Church related colleges and universities. In addition to his academic work, Dr. Grant is an ordained Elder in the United Methodist Church. Dr. Grant's research interests focus on contemporary theology and the way that Christian thinking can take seriously our contemporary historical, scientific, and cultural understandings of ourselves, our world, and God. Among his publications are three books, God the Center of Value: Value Theory in the Theology of H. Richard Niebuhr (Ft. Worth, TCU Press, 1984), Thinking Through Our Faith: Theology for Twenty-First-Century Christians (Nashville: Abingdon Press, 1998), and A Theology of God's Grace: Life, Faith, and Commitment (St. Louis: Chalice Press, 2004).
"I am deeply honored to be the recipient of the 2022 John G. Gammie Distinguished Scholar Award," Grant said. "Previous recipients include persons who were my mentors in college and graduate school, as well as several emeritus/emerita professors from TCU's Religion Department. It is a privilege to be included among those professors of religion so recognized over the years in our four-state region," he concluded.
Associate Professor of Religion Santiago Piñón, Ph.D., was named an MSI Aspiring Leader by the Center for Minority Serving Institutions (CMSI). CMSI, a division of Rutgers, The State University of New Jersey, hosts the Aspiring Leaders program as a platform for connecting education professionals with the training and mentorship necessary to be the next generation of leaders at Minority Serving Institutions (MSI).
Piñón and other cohort colleagues will meet with current and former university leaders, as well as learn essential aspects of university leadership.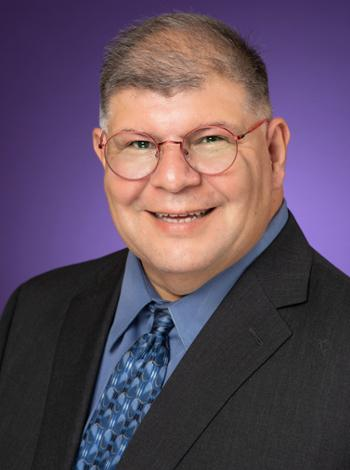 Antoinette DeNapoli, "Honoring the Work and Scholarship of Professor June McDaniel: How a phone call inspired an academic journey," Honoring the Scholarship of Mysticism Scholar, June McDaniel , Mysticism Group.
Antoinette De Napoli, "Revelation, Performance, and a Guru's Mobilization of a Women's Liberation Movement in India," Women and Revelation in India, Tibet, and China.
Erik Estrada, "Reading Paul with Pelagius: Augustine's Use of Pelagius' Commentary on Romans in his Sermons on the Psalms." Contextualizing North African Christianity. Session 2: Sermons and Sermonisers in North African Christianity.
Erik Estrada, "Did Augustine's Opponents in the Treatise On Faith and Works Accept the Apokatastasis?" Christian Systematic Theology Unit and Eastern Orthodox Studies.
Patricia Duncan, "Eva Gore-Booth and the Christ of John's Gospel," Recovering Female Interpreters of the Bible.
David Moessner, "The 'character' Paul in Luke's 'Gospel Acts': Pioneer and Protagonist Par Excellence of the 'Apostolic Tradition'" Book of Acts Section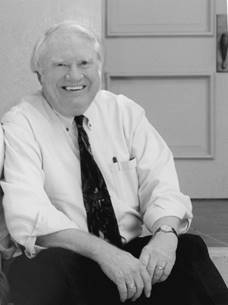 In Memoriam
It is with great sadness that the Religion Department marks the passing of Ronald B. Flowers, John F. Weatherly Emeritus Professor of Religion at Texas Christian University. Dr. Flowers was a beloved professor at TCU for more than five decades, and his excellent teaching made a profound impact on countless lives. His colleagues remember him fondly as a keen intellect, a great storyteller, a generous supporter, and a friend to all .
Originally from Tulsa, Oklahoma, Ron received a bachelor degree from Vanderbilt University's School of Theology and Ministry and a Doctor of Philosophy degree from the University of Iowa. Before joining the faculty of TCU in 1966, he served as minister of Crofton Christian Church in Crofton, Kentucky.
Dr. Flowers was preceded in death by his beloved wife of 54 years, Leah Elizabeth Flowers (née King). They are survived by three children.
Faculty & Staff Invited to Interactive Webinar Series on Racial Equity in Higher Ed
Join fellow TCU faculty and staff for a 3-part interactive, live webinar series on racial equity in higher education. The series is hosted by the Equity Literacy Institute's Dr. Taharee Jackson. Each 90-minute Zoom session is open and free to all TCU faculty and staff. Space is limited to 300 participants and registration is required.
This event is sponsored by the TCU Religion Department. See below for registration for the first session. Registration for the second and third sessions will be posted in the coming days.
Session 1: A Transformative Vision for Racial Equity
Friday, October 9
4 – 5:30 p.m. CST
Register
In this session we will establish a deep and layered understanding of racism and the various ways, explicit and implicit, it operates in institutions of higher education. This will prepare participants to develop a clear vision for racial equity and justice and apply it to their specific campus roles.
Session 2: Teaching with Racial Equity
Friday, October 16
4 – 5:30 p.m. CST
Register
In this session we explore a variety of considerations for establishing a racially equitable learning environment. Participants will reflect on aspects of their teaching including curricula, class policies, pedagogy, and what it means to teach for racial justice.
Session 3: Making a More Racially Just University
Friday, October 23
4 – 5:30 p.m. CST
Register
In this session we will step outside the classroom and explore the roles people can play addressing racial equity concerns more broadly across campus. What does transforming an institution for racial justice look like? We will discuss common racial equity detours in higher education and basic equity principles that can guide sustainable racial justice change.
Dr. Johnny Miles, Lecturer in Religion, has published "A Tale of Two Purims: Food Identity Ideology and Purim Reception from the Late Persian to the Byzantine Christian Era," Biblical Interpretation 28:3 (Summer 2020).
"Riding the Wave: Contemplative Studies Goes Mainstream," by Dr. Andrew O. Fort, Professor of Religion [Emeritus], and Dr. Mark W. Dennis, Professor of Religion, just appeared in Issue 4 (Summer 2020) of The Athenaeum Review.
Additionally, their "Contemplative Studies Overview Video" is available here.
Dr. Scott Langston, Instructor of Religion, recently published an Op-Ed in a local newspaper about the horrific raid in 1841 that cleared native Indians out of Fort Worth.
Dr. Erik Estrada, Assistant Professor of Religion, recently secured a Louisville Institute First Book Grant for Scholars of Color.
The Harvard Institutes for Higher Education recently accepted Dr. Santiago Piñón, Associate Professor of Religion and the Director of Latinx Studies into the 2021 cohort of the Management and Development Program.
One of our former students, Teri Henderson ('14), remembers Beasley Hall as "a space of warmth and a beacon of hope for my future." Specifically, she recalls learning how to how to think and write about art with Dr. J. Sage Elwell.

These days she works for BmoreArt, an art organization in Baltimore MD, serving as Director of the Connect+Collect gallery and program.

Teri continues to write about art. Check out her recent, highly informative essay: "Curation in the Age of Coronavirus"

Brava! Teri's post COVID-19 plans involve bringing more attention to the Connect+Collect gallery and program. We wish her well!
For the latest campus messaging on the COVID-19 situation, please see TCU's website.
See this article for news of Dr. Ross's award-winning scholarship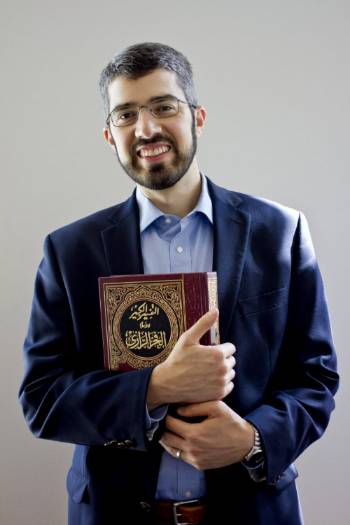 Does religion oppress women? Does it liberate them from oppression and inequality? In this podcast, TCU student Chloe Ricke explores both dimensions of the power and force of religion on women's everyday lives and agency in the context of Hindu religious traditions in India. Chloe draws on multiple perspectives, insider and outsider, to represent Hindu women's religious lives and experiences. She even interviews Dr Antoinette DeNapoli, a specialist in Hindu religions and gender in the TCU Religion department. Click here to listen to the full podcast.
Dr. Antoinette DeNapoli has been invited by the coordinators of the 3rd Conference on Buddhist Ethics to serve as a respondent outside of the Buddhist tradition to address panelists' papers on Gender and Sexual Misconduct in religion.
Founded in 1976, Theta Alpha Kappa is the only national honor society dedicated to recognizing academic excellence in baccalaureate and post-baccalaureate students and scholars in the fields of Religious Studies and Theology. Today, TCU's Religion Department is home to one of more than two hundred local chapters nationwide.
Dr. C. David Grant, professor of religion, is seen here receiving the Kathleen Connolly-Weinhart Leadership Award, an auspicious tribute to his many years of exemplary commitment to the Society.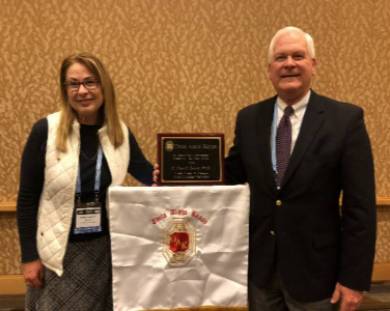 Dr. Grant was presented with the Award at the Annual Meeting of the American Academy of Religion/Society of Biblical Literature, San Diego, November 24. Congratulations to Dr. Grant -- colleague and friend!
Former religion major Brennan Steed, TCU '19 and Georgetown '20, was presented (in absentia) with the 2019 Chapter Representative's Award. Brava!