Main Content
Faculty & Staff Awards & Scholarships
Jean Giles-Sims Award for Feminist Teaching
The Jean Giles-Sims Award for Feminist Teaching is presented to the faculty member who best exemplifies the principles of Women & Gender Studies and helps to further gender justice on campus. The award recognizes faculty contributions both inside and outside of the classroom. Any faculty member who teaches a WGST-attribute course during the current academic year is eligible to be nominated for the award, however, award recipients from previous years are not eligible for subsequent nominations. Faculty of all genders are eligible.
Procedure: The department solicits nominations for the award in the spring semester. Any student enrolled in a WGST attribute class in the summer, fall, or spring semesters of a given academic year may nominate and vote for a candidate. The winner is announced at the annual Garden Party.
Current Winner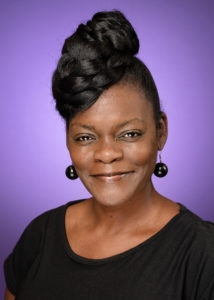 2021-2022: Tiffany Jackson
We are thrilled to announce that Professor Tiffany Jackson was voted the 2021-22 Jean Giles-Sims Feminist Teacher of the Year. Professor Jackson is the Visiting Lecturer of Women and Gender Studies, and she explains that she establishes her classroom "as a brave space where we can learn from one another's lived experience fostering an environment where diversity, equity and inclusion are of the highest regard, taught in a spirit of love." Students had the following things to say about Professor Jackson:
"Ms. Jackson is a wonderful professor, her class is brave space where students feel comfortable participating in great and necessary talks!"
"She has been the most supportive, patient, and kind professor I have ever met at TCU. Despite a serious family emergency this semester, she continually checked in on me. In class, she created a safe space for each student, establishing a beautiful classroom community."
"She was the sweetest, most understanding, and helpful professor I have ever had. She always made me feel welcomed and comfortable to speak in the class. Even after class if I was confused or needed help with something their doors were always open. I learned so much and it has been my favorite class I have taken at TCU thus far."
"I have never met a more devoted and active teacher. She knows every student's name and start each class asking how every person's day is. Growing up in a conservative household I never had exposure to a class like this. This professor has taught me so much in such a short amount of time and I am so thankful. She is so deserving of this award."
"She is one of the best professors I've had while at TCU. She does an amazing job at facilitating a classroom of learning sensitive and difficult topics through classroom lecture and discussion. She goes out of her way to ensure every student is given an opportunity to have their voices heard while maintaining respect regardless of opinions and views. She consistently strivesto break gender and race stereotypes by empowering their students with knowledge and skill sets that will change the world for the better. She never looks down on or treat any student less than because of their race, gender, or sexual orientation."
"Ms. Jackson has done for me what no other teacher at TCU has ever done for me before. She made me feel seen. She made me feel heard. She made me feel like I had a voice that was worthy of being heard and that my thoughts and ideas mattered. She called me by name every single day. No professor has ever done that. As a black girl at this school, you often feel overlooked, as if you're just another body in your classroom. It seems as if no matter how smart you are, how articulate, your professors make it seem as if "We'll if she could think of that, anyone could". This professor didn't do that. She made me want to come to class. She made me want to engage in conversation. I wish I could take more of her classes, I wish I had taken her class earlier in my college career because I think my college experience would have been different. She is truly a gem, a once in a lifetime teacher who has the ability to brighten up your day with a simple good morning. Even if she doesn't win, please show her this message. I think so highly of this professor."
Congratulations, Tiffany Jackson!
Previous Winners
2020-2021: Randa Tawil
2019-2020: Stacie McCormick
2018-19: Amina Zarrugh
2017-18: Margaret Lowry
2016-17: Rima Abunasser
2015-16: Jacqueline Lambiase
2014-15: Hanan Hammad
2013-14: Layne Craig
2012-13: Ariane Balizet & Carrie Leverenz
2011-12: Elizabeth Flowers
2010-11: Rebecca Sharpless
2009-10: Lisa Vanderlinden
2008-09: Theresa Gaul
2007-08: Bonnie Blackwell
2006-07: Karen Steele
---
Claudia V. Camp Faculty Research & Creative Activity Award
The WGST Research and Creative Activity Award is a one-year honorary appointment that recognizes excellence in scholarship and creative activity on women and gender by an affiliated faculty member in Women and Gender Studies at TCU. During the academic year of the award, the award recipient normally presents one public lecture on the scholarship or creative activity recognized by the award.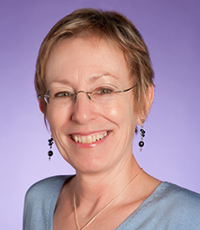 Claudia V. Camp is the John F. Weatherly Professor Emerita of Religion at Texas Christian University, where she taught from 1980-2016. She has published three monographs, (most recently Gender and the Rise of Canon Consciousness: Ben Sira and the Men Who Handle Books); six edited collections; and numerous articles on the interpretation of biblical wisdom and narrative literature. Her work is always grounded in feminist criticism, but she explicitly intersects that perspective with a wide range of disciplinary approaches: literary, anthropological, and socio-historical. She has served as Director of the Women and Gender Studies program at TCU, as well as on the SBL Committee on the Status of Women in the Profession. For the past 12 years, she has been co-general editor for the Library of Hebrew Bible/Old Testament monograph series.
Current Winner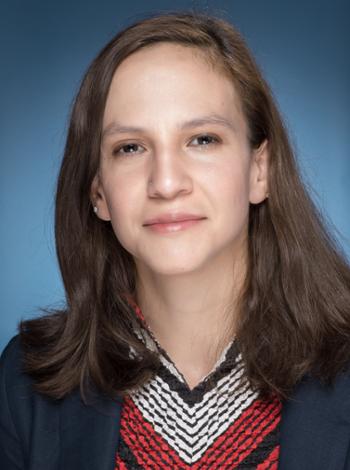 This year's recipient of the Faculty Research and Creative Activity Award is Assistant Professor of Spanish and Hispanic Studies, Dr. Tatiana Argüello. Dr. Argüello delivered a virtual lecture on the subject of her research, titled "Care Labor and the Communal Desire to Reproduce Life: The Instructive Example of Indigenous Mayan Women," on Monday, March 28; click here to watch the recorded talk on our YouTube channel!
Previous Winners
2020-2021: Dr. Lauren Mitchell (TCU & UNT School of Medicine)
2019-2020: Elva Orozco Mendoza (Political Science)
2018-2019: Antoinette DeNapoli (Religion)
2017-2018: Charlotte Hogg (English)
2016-2017: Francyne Huckaby (Education)
2015: Babette Bohn (Art History)
2014: Jeannine Gailey (Sociology)
2013: Amy Freund (Art History)
A Short History of Women's Studies/Women & Gender Studies at TCU by Claudia V. Camp
When I arrived at TCU in 1980, there were few women in tenure-track positions in AddRan (maybe a half dozen, though there were others in Education and Nursing). Priscilla Tate and Jean Giles-Sims had begun talking the previous year about a possible women's studies program, and a small group of us continued to meet about it in the early 80s. These conversations also typically included a quite different issue as well, namely, getting a child care center on campus. Notably, despite at least two significant feasibility studies done over the years (Linda Haviland Moore, now retired from Social Work, was involved in these and could tell you more about it), there was never any movement on this front. The fact that it took 15 years from first conception to get the academic program in place will tell you something about the effort involved. The problem, as much as anything, was not outright opposition, but rather how few women there were to work on it and child care as well. Also, of course, there was some sense of vulnerability since, when we started, I don't think any of the main participants were tenured. So, to my recollection, work on the project ebbed and flowed over that first decade: there was a lot of conversation in the early 80s, but not much movement; then, in the late 80s and early 90s, with more women around, and more of us tenured, the conversation picked back up again. When Priscilla became Associate Dean she, with Jean, received the blessing of the Dean, Mike McCracken, to really get a program on the books. I was deeply involved in the program development generally, and Linda Hughes and I were responsible for the first course proposal for the Senior Capstone course.
Even so, when the program started in 1994, we had little more than the minimum of courses needed for the minor requirement (in addition to the new WOST intro and capstone, I think there were only about 6 or 8 discipline-based WOST designated courses available). And thus things more or less remained for the next decade, through Jean's and my tenures as Directors. It would be interesting to see how the numbers of women faculty did or did not change through that period (in Religion, e.g., we hired a second woman in 1981 and then not another one for almost another decade). And, of course, it took time for what newly hired women there were to establish themselves at TCU.
Though the program remained small throughout my tenure, there was increased student interest—more students taking courses and participating in events, even if not actually minoring—largely because of the close working relationship I had with Marcy Paul, who was director of the erstwhile Women's Resource Program in Student Development. This mutually supportive relationship between the academic program and Student Development was one of the positive aspects of TCU's program, and quite important for our students at the time, who also included some men (see the photo on the first brochure!). There were other initiatives during my time as Director that only came to fruition afterward: I initiated and began development of the graduate Certificate program, and also worked on the early stages of what became the Women and Gender Institute.
After stepping down as Director, and up to the time of my retirement in 2016, I continued teach WGST designated courses and to serve on various committees, most recently chairing the student awards committee and organizing the student research presentation event in the spring semesters. I also served, with Joanne Green, as Interim Co-Director of WGST during Spring 2015, when Theresa Gaul was on leave. During that time, I led the development of new by-laws for the program and worked with Joanne in administering the program and hosting a range of events.
WOST, now WGST, has obviously boomed in the past 6 years, and clearly Theresa's impressive leadership has had a great deal to do with that. Her leadership has helped channel what seems to me an underlying boom of more women faculty in general, more tenured women faculty, and more faculty of whatever gender who align themselves with feminist values. I've always enjoyed learning about the research of my colleagues and been frustrated at the lack of opportunities to engage with and celebrate their accomplishments. Thus, when I had some funding associated with my Weatherly professorship, I organized and funded what have become the annual Celebrations of WGST Faculty Research and Creative Activities. These events are, to my mind, what real celebrations should be—food! wine!—and succinct but memorable presentations of the amazing research accomplishments of women and men at TCU.