Main Content
Spanish Alumni
Our alumni are successful in a wide variety of careers. Explore their stories.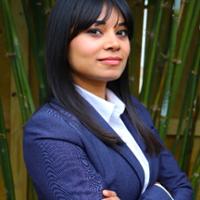 I graduated from TCU in December of 2009. I was an International Economics and Spanish & Latin American Studies double major. I am a public finance attorney working for the State of Texas and living in Austin.
In my professional life, I occasionally review documents in Spanish that provide information to a city, county, or school district's voters. I also get the opportunity to use my Spanish in my personal life--often with my neighbors and sometimes during my travels with my husband. Even in some unexpected locations! I review a large volume of documents in the course of my work, including densely constructed contracts and ordinances. The writing and reviewing I did throughout my Spanish studies at TCU definitely improved my critical thinking and analytical skills in ways that come into play in my current professional life. My office frequently has to field questions within a short time frame as well. Learning to communicate in a new language helped me become more direct, coherent, and concise in my own communication. This helps me resolve issues quickly and thoughtfully at work and, I think, makes me a more effective communicator throughout my life.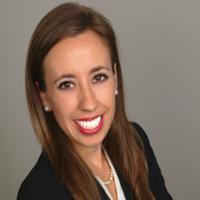 I graduated in December 2012 (but officially would have been the class of 2014, I just finished early because I had a lot of college credits from dual enrollment in high school)
I am currently a physician at Vanderbilt University Medical Center in Nashville, Tennessee. I am finishing up my residency and plan to do a fellowship in interventional spine.
I use Spanish at work to speak with my patients and their family members. Even though I am not a native speaker, I find that families feel a deeper sense of appreciation when I can communicate with them in their tongue. There is a lot of uncertainty and fear patients face in the hospital and by connecting with them in Spanish,I am able to be sensitive to their needs. I think having a Spanish major made me stand out among the numerous biology majors who applied to medical school and it also made me a more well rounded applicant when it came to job opportunities.
I also happened to meet a few friends in my spanish classes that have encouraged me along my journey after TCU. I sat behind Samantha Weiner in a senior seminar and we ended up booking one way flights after graduation and living as roommates in Sevilla, Spain. She taught ESL classes and I was a walking historical tour guide. It was great fun. I'm really glad I had the chance to do something a little off the beaten path before I buckled down to start medical school.
Because of my Spanish major, I also made a bunch of fabulous friends from Latin American TCU community. In my opinion, the Latin American students had the best parties! They were so welcoming and there was always dancing and great food. I enjoyed learning about their cultures and practicing my spanish with them. I also shared a few Texan traditions by driving us to the Honky Tonk Dance Halls and BBQ restaurants every now and then. Since graduation, I still keep in touch with my sweet Paraguayan friend, Sophie Amar, and have visited her twice in Paraguay and she spent a summer with my family at our home in the mountains.
Overall, I would highly recommend becoming a student int he department of Spanish and Hispanic Studies. It opened up a lot of opportunities for me in the medical field, it improved my writing in both English and Spanish, and perhaps most importantly….it was fun!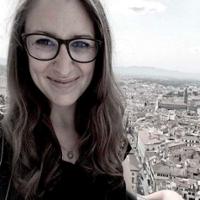 Graduated from TCU in 2016: Double degree with BS in Political Science and BA in SHS, with minors in French and Economics. I am a PhD candidate in Political Science at UNC-Chapel Hill. I am researching religion, national identity, and political behavior in the European and US contexts.
I haven't used Spanish professionally yet, but I plan to as I apply the above research to national identity in Spain as well as to implications for Latinx immigrant integration in the US. I still listen to Spanish music frequently and try to read in Spanish when I have time. I've used my experiences from studying abroad in Sevilla to help me understand how religion can function as a social identity even as the nature of religious participation changes in parts of Europe, which has been useful for my dissertation. The experience of traveling and living abroad has also equipped me to travel to Northern Ireland for fieldwork and talk with individuals about sensitive cultural topics with greater confidence.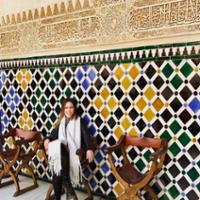 I graduated summa cum laude with honors from TCU in May 2016. I was a double major in History and Spanish.
I am a PhD candidate in the Department of History at the University of Texas at Austin, focusing on colonial Latin American history. I am currently in my fourth year and taking 15 months to conduct dissertation research in Spain, Mexico, Peru, and Chile thanks to the Fulbright program and the Social Science Research Council International Dissertation Research Fellowship. I hope to complete my PhD by 2023 and enter the academic world afterwards.
At the moment, I use Spanish in my professional and personal lives constantly. I am currently living in Seville, Spain so 95% of my interactions take place in Spanish. As I travel throughout the hispanohablante world this year, I will rely almost exclusively on my foreign language skills to communicate with others. In addition to increased usage during my time abroad, my knowledge of Spanish is critical to my professional life. As a historian of colonial Latin America, I must be able to read both antiquated Spanish found in historical documents as well as the contemporary Spanish used in academic publications. I also often use Spanish to speak with colleagues in my field. Being able to communicate with scholars in Spain and Latin America has allowed me to create connections across the globe and has introduced me to new ideas that I wouldn't otherwise consider.
First and foremost, all of the classes I took in SHS gave me the foundation necessary to feel comfortable navigating the Spanish-speaking world. Aside from practical speaking abilities, literature and culture courses allowed me to develop critical thinking skills that melded perfectly with my training as a historian. Through the literary analysis of poetry and novels, I learned how to engage with a text on multiple levels. Words on a page never just mean what's written. By gaining an appreciation for the complexities of written Spanish, I learned how to approach the historical texts I currently work with from multiple angles. I know how to allow them to speak for themselves rather than trying to fit them into a modern interpretation. Second, as an educator, I feel extremely lucky to have experienced the individualized classes that SHS offers. When I am working with my own students at UT Austin, I often think back to how my professors at TCU broke down the course material into accessible pieces of knowledge. The compassion and enthusiasm of my SHS professors continues to inspire my own teaching approach even years later. Third, and significantly more niche to my chosen career path, I must give a shout out to Dr. Schmitz' two Cervantes classes on Don Quixote and the Novelas Ejemplares. Besides being two of my favorite undergraduate courses, I gained the somewhat unexpected skill of being able to read and understand antiquated Spanish grammar, phrases, and spellings. I spend most of my days analyzing hand-written, seventeenth-century Spanish and practice is really the only way to become familiar with the writing. I'm proud to say that Dr. Schmitz' expertly guided journey through Cervantes' most popular works gave me a head start in deciphering the papers of the past. As a whole, then, SHS gave me both the general skills to appreciate and engage with perspectives different from my own while also offering specialized training for my future profession.
I graduated from TCU in May 2016 with a B.A. in anthropology, a B.A. in Spanish and Hispanic studies, a minor in writing and university honors.
Currently, I live in Chicago. I teach PreK through 8th grade Spanish, and I am finishing my M.Ed through the ACE Teaching Fellows program at the University of Notre Dame. In July, I will move to Denver and continue teaching, most likely AP Spanish.
Spanish was one of my most "marketable" skills when graduating from University. Initially, I became a paralegal at an immigration law firm. I used both the language and cultural competency acquired at TCU to best serve my clients. Spanish was an imperative part of my work. While working as a paralegal, however, I recognized the importance of being bi-literate, not just bilingual, in Spanish. Although Spanish was my most marketable skill, many of my clients did not experience the same economic opportunities from speaking Spanish because they could not read or write well in Spanish. Thus, I decided that I wanted to become a Spanish teacher and enable students to use their first or second language in both written and oral form to advocate for and advance themselves.
The experiences (both local and abroad) to encounter authentic experiences of the Spanish language, culture, and communities allowed me to expand my understanding of myself, shaped my understanding of our country, and challenged me to think critically about how to best use the privilege of my citizenship and a great education.
I graduated summa cum laude from TCU in May 2022, with a B.A. in Spanish and Hispanic Studies and a second major in Criminal Justice. I currently work as a secondary education teacher, teaching Spanish and Social Studies to students at an international baccalaureate school in rural Idaho. I entered the classroom through Teach for America, a nonprofit organization centered on increasing student access to excellent education and developing equity minded teacher-leaders. In addition to my teaching role, I am the coach of multiple sports teams and frequently lead students on outdoor education excursions.
I use Spanish on a daily basis, in student instruction, interaction with coworkers, and communication with parents or other community members. The Spanish and Hispanic Studies department at TCU was instrumental in my linguistic development, ensuring that I was prepared for a bilingual career following graduation. The SHS professors provided opportunities for professional and personal growth, both in and out of the classroom. My most memorable and impactful experiences were working with Dr. Maria Ciriza Lope on the formation of a second language acquisition service learning course, enhancing my writing and reading skills with Dr. Komla Aggor in Senior Seminar, and exploring the culture, film, and literature of Latin America in several classes with Dr. Tatiana Arguello.
The SHS department laid the foundation for the development of my personal passions, sparked my desire to immerse myself in the culture of Spanish-speaking countries. Since graduation, I have spent time in Argentina, Bolivia, Chile, Peru, and Uruguay, furthering my linguistic abilities and cultural understanding of the Spanish-speaking world.