Main Content
Student Success
Our graduates are thriving in various career fields. Explore their stories below.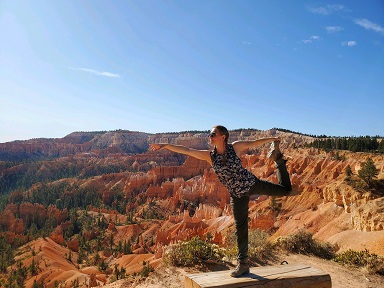 What Can I Do With a Degree in Geography?
Interested in land preservation? Habitat restoration? Water rights issues or geopolitical impacts after an election? If so, you're going to have to understand geography: the "why" or "where."
Here's why a degree in geography matters. Studying geography highlights the intricacies of the world around us, encouraging us to consistently observe form and function and make necessary changes towards improvement. (And yes, you'll find yourself sweeping the Jeopardy geography categories!)
Hi, my name is Jesica Youngblood, and I am a geography department graduate from the class of 2009. After graduation, my obsession with maps combined with newly acquired GIS skills landed me at a regional planning association in Connecticut before heading to the University of Pennsylvania to earn a graduate degree in city and regional planning.
Since graduating in 2012, I have been a professional planner in Westchester County, New York. I have worked on a variety of projects ranging from environmental impact statements, to community engagement workshops, to waterfront trail construction, to alternative energy and transportation options, to historic preservation, to parks master planning, and everything in between. To date, my career successes undoubtedly stem from a strong foundation in understanding the relationship between the built and natural environments as well as how economics and market forces shape reality. All of this is geography!

I wouldn't be a good planner –nor a good geographer – if I didn't travel and experience the world at every chance. Over the past couple of years, I have been fortunate to travel abroad to Russia for the World Cup, Estonia, Finland, Sweden, and Denmark. I've been transfixed by the foreign and mystifying landscapes of Zion, Yosemite, Bryce Canyon, Arches, and Canyon Lands National Parks and Cedar Breaks National Monument. And I've hiked nearly every peak in the Hudson Valley. Yes, I am addicted to travel; but, most importantly, I am excited to explore new places, learn about cultures, sample local cuisine, and find myself enveloped by natural wonders.
So, the next time you have an airplane window seat, look down and ask "why" is that "where" it is.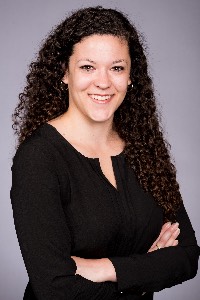 I think my journey to find Geography started long before I was aware of it. I had always had an interest in travel, different cultures, and was surprisingly good with directions even as a child. However, I had always told myself that I wanted to be a surgeon. I think our ambitions and ideas of what our futures will look like are often limited to what we see others around us doing.
Growing up, I didn't know anyone that was a Geographer until I got into 10th grade. I took my first Geography class that year—Human Geography—and fell in love with the concepts we explored. I loved how the subject matter had historical and cultural roots yet had adapted to the modern world with technology. Still though, I wasn't sure of its applicability to a career until I got to TCU. I came in as pre-Med, but took Dr. Roet's World Regional Geography class as an elective I knew I would enjoy based on my experience in High School. I was hooked after just one class, and the rest is history! It was especially beneficial for Roet to take some time that first night of the class to explain some of the career paths that can result from a degree in Geography. It's extremely important to show young minds how they can apply what the love and develop a lucrative career.
During my time with the TCU Geography department I focused my studies on urban issues with notable guidance from Dr. Roet and Dr. Crotty. Dr. Walker's GIS courses gave my passion real world application, and Dr. Tillman's cultural courses gave me reason to keep traveling and study abroad in Buenos Aires. After graduating from TCU, I went to ASU to get my Masters in Urban Environmental Planning, continuing to develop my knowledge of urban development. Now, I am a Project Manager with Crown Castle.
Crown is a wireless infrastructure provider that owns more than 40,000 cell towers, 70,000 small cell nodes, and 75,000 route miles of fiber across the country. I work specifically on building small cell noes in the City of Chicago. This work helps carriers (like Sprint, Verizon, T-Mobile, and AT&T) build out their networks and provide utilities (phone and internet) for the general public. Our small cell work can be conducted in the public Right of Way, so we are regularly engaging with governmental agencies and local municipalities to secure entitlements and create legislation that allows for the expansion of telecommunications infrastructure in dense urban environments.
I feel very blessed that I am able to use my passion for Geography and urban development to build infrastructure that improves the lives of people in my home city. I certainly have the TCU Geography department, and all its wonderful faculty, to that for that!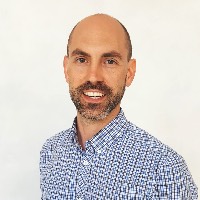 CERTIFIED GIS PROFESSIONAL
MS COMMUNITY & REGIONAL PLANNING
This year I re-certified my GISP after achieving a best cartography award at ESRI's User Conference for a Jackson-Pollock inspired tree map (https://mapgallery.esri.com/map-detail/5cf09c4820766afa83ad382e). Cartography can be artistic!
Upon graduating in 2010, I longed for an opportunity to apply my knowledge to the real world (this I learned during Dean Schoolmaster's class), so I moved to Austin for graduate school after pursuing a GIS certificate from Tarrant County College.
Austin was the perfect training ground for graduate study in urban planning and green infrastructure. After a brief stint in commercial real estate at CBRE (thanks to Jeanette), I'm working for one of the country's most progressive urban forestry groups as a Geospatial Analyst. I use GIS to discover and explain the importance of trees in Austin from helping arborists conduct tree censuses to analyzing tree canopy for tree planting. I believe trees are the key to climate change resilience and I can proudly say my education, work, and passion are truly aligned.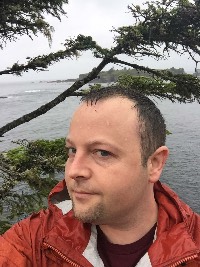 As a TCU Freshman who always suspected he was a hard-wired geographer, Rob registered for World Regional Geography in the spring of 2000. Before the end of that semester, Rob's suspicions were confirmed. By the end of the course, which incidentally was one of the most grueling freshman courses out there, he was (very easily) convinced by his professor Dr. Jeff, that he would be well-suited to become a Geography Minor. This was before TCU offered a Major in that field.
Rob spent his four years as an undergraduate taking courses offered by Drs. Roet and Tillman (his favorites being Human Geography, Urban Geography, and Latin American Geography) and participating in field studies abroad including Mexico City, Rome, and Honduras. Enriched by such a rewarding program and community of fellow geographers (both student and faculty), Rob graduated TCU with a major in Spanish, and his Geography Minor in the spring of 2003.
After graduation, it did not take very long for Rob to figure out that he was not finished with his journey as a Geographer. Not ready to enter the workforce quite yet, he decided to attend graduate school at UNT in their Applied Geography program, where he continued studying his passion, Urban Geography; pairing it with a focus on the very marketable field of GIS and interning at a local analytics firm.
Almost immediately upon graduation and the end of his internship in 2007, Rob accepted a position as a GIS Analyst at The Retail Connection; a commercial real estate firm headquartered in Dallas, TX. Through his years growing in that company, Rob was promoted to Director of Research in 2013, and happily gets to be paid to be a geographer. He enjoys encouraging others in his organization to think in terms of Geography, attends conferences with fellow professionals in his field, and in 2018, was invited back to TCU to be a guest lecturer for an evening.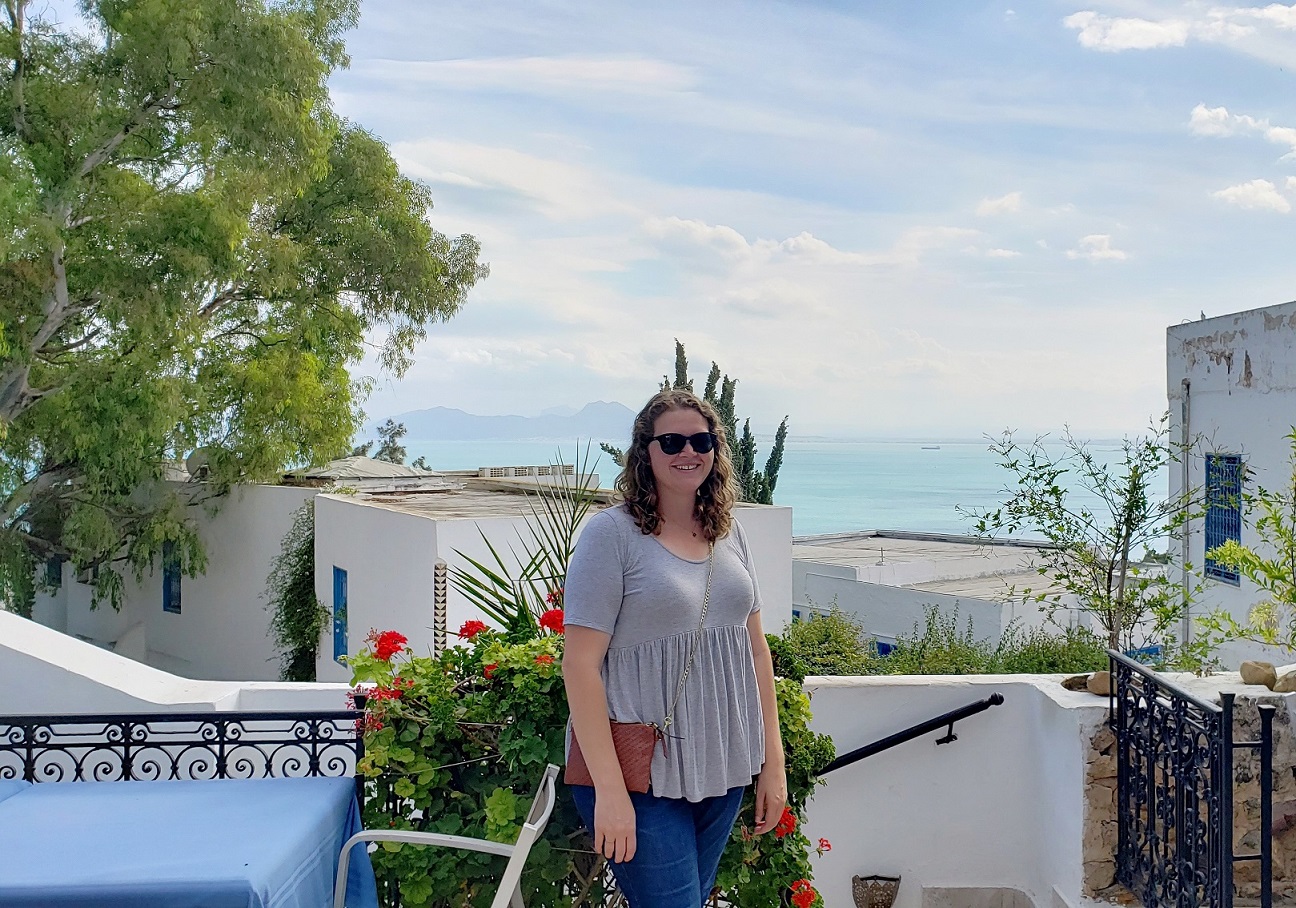 Tiffany started at TCU as a freshman in the fall of 2011 and was one of the few students to come in as a declared Geography major. During her four years she took nearly every geography class available at TCU, but it was in GIS where she really found her niche.
After just a few weeks of Intro to GIS (the first section ever taught by a geography professor at TCU (thanks Dr. Walker!)), Tiffany knew she wanted to find an internship and ultimately pursue a career where she could use this tool to solve spatial problems. That semester she applied to the internship program at the National Geospatial-Intelligence Agency (NGA), and started working as an intern at NGA's office in St. Louis, Missouri the following summer.
Upon graduating in May 2015, Tiffany began working full-time for NGA as a human geography analyst for sub-Saharan Africa, where she used her GIS skills and geographic knowledge to create/analyze data and answer questions related to religion, language, culture, education, politics, etc. After three years, Tiffany started a new position in NGA's office on international affairs working as the Africa Desk Officer. In this role, she manages all of NGA's relationships with African partners, to include foreign policy, data sharing, and training.
Next fall, Tiffany will be going back to school to get her Master's in Geography and GIS through NGA. She currently lives in St. Louis with her boyfriend Robert and their dog Carpenter.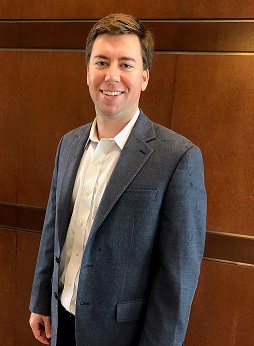 As a freshman at TCU, I knew that I liked the combination of spatial analysis and business, but didn't have the epiphany until my sophomore year that being a Geography major was the way to turn my interests into a career path. After immersing myself into the courses, I quickly learned that I had definitely made the right decision. The combination of courses incorporating applied, cultural, and physical geography provided a well-rounded knowledge base from which to grow my skill set. I enjoyed interacting with other spatial thinkers that had my same interests, and the support provided by faculty was exceptional. Dr. Roet, Dr. Tillman, and Dr. Schoolmaster all helped prepare me for graduate school, and they were all instrumental in providing advice and letters of recommendation.
I knew I wanted to further specialize in the field of business geography and spatial analytics, so I chose the Location Analysis master's program at the University of North Carolina at Charlotte. While attending graduate school, I had the opportunity to begin working full-time as a Market Strategy Analyst for Family Dollar Stores, which was opening 500 stores per year at the time. My analysis helped inform decisions of what markets to target, where within trade areas to locate, and which site made the most sense for our operations and customers. We also developed predictive sales models incorporating many geographic factors that aided in the decisions on where to open new stores, as well as whether or not to close, relocate, or expand stores.
The next step in my career was to transition to the deal-making side of the business with Family Dollar. My understanding of how location factors affect store performance allowed me to quickly become one of the top deal makers at the company, and eventually led to me accepting a position with Advance Auto Parts to drive their expansion into the Pacific Northwest. A couple of years later, a private investment firm in Fort Worth reached out to me as they wanted my help to grow a pipeline of commercial real estate developments that they could fund, so I went to work with them. That investment firm is now my primary investor as I started my own company, Oxbow Development, in June 2019. Together we are developing commercial projects from Texas to Massachusetts, with a focus on convenience stores and restaurants.
Geography also led me to my wife, Kaleigh, whom I met in graduate school in Charlotte. We now live in Atlanta and have a one year old son, Emerson Charles, and a black lab, Pippa. I am continuing to grow Oxbow Development, and Kaleigh is the head of real estate strategy and analytics at Aaron's, Inc. We love traveling, maps, and trying diverse foods and wine.
I can't stress enough that the Geography program at TCU was the foundation for my career, and I always look back fondly at the memories made there. Also, I encourage any student to try to attend a Geography field trip and at least one AAG meeting as those trips will expand your horizons and give you great perspective. I wish all of the students and faculty in the program nothing but the best, and please reach out to me if I can ever help in any way. Go Frogs!!